Hailing from the United Kingdom, where all major food stores have offered cheap or often free food delivery for over 15 years, I was absolutely baffled that this does not seem to be a commonly used option here in Toronto. What has started to pop up, however, are companies who will offer that service for you, like Instabuggy.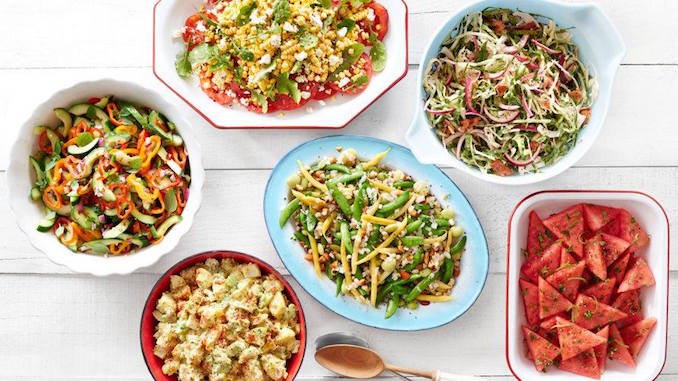 Instabuggy gives you a choice of stores to pick from, including FreshCo and Sobeys (although no huge players like Loblaws, Metro or No Frills) and promises delivery within an hour.
Convenience is key here; if you are hungry and want to order a packaged lunch, Instabuggy has your back. Same goes for dinner. When it comes to a weekly grocery shop, it becomes a little trickier to filter out the extortionately priced items for the everyday value you could find at the store.
I ordered a nice bundle of items for a picnic and they were delivered very promptly indeed, leaving me very impressed with the service, which certainly does seem to be the "speediest" in Toronto. On top of that, your first order boasts free delivery, meaning it is actually more cost effective for lunch items than apps like Uber Eats and Feast.
The perfect way to use Instabuggy would be in a group lunch or dinner scenario, that way (if you are ordering beyond your first delivery) you can split the costs. Instabuggy is also pro delivering in the park, which is a fun novelty! The minimum cost to order is $35 with an additional delivery fee. The fees range from $9.99 for orders between $35 and $60, and $5,99 for orders between $60.01 and $80. Delivery is free for orders over $80.
For me, it doesn't solve the issue of Toronto lacking in bulkier grocery delivery services, as many of the items found on the site seem to be above that of what you would pay in store. For regularly use, I would also like to know the nutritional information for various items, which is perhaps something that could be developed.
Ultimately, Instabuggy is a commodity for convenience and, with many hectic days in the city leaving many of us struggling for time, a welcome on at that.
Check out their website for free delivery on your first order.