The traditional classical season may be coming to a close, but Toronto's beloved Koerner Hall, home to the Royal Conservatory of Music and the impressive number of big names it attracts, still has a number of exciting shows to offer. Classical music lovers, jazz fans, even the bluesy – all can find something worthwhile at Koerner this coming May-August 2022.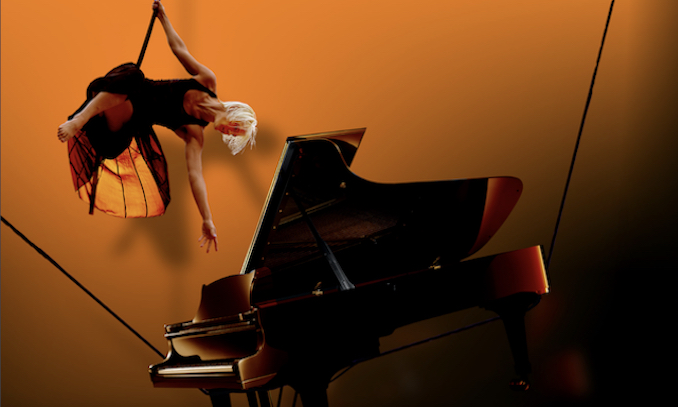 This week, May 11th, features a jazz/classical crossover, with the Marcus Roberts band performing improvisations on well-known works from Beethoven's Moonlight Sonata through Bernstein's West Side Story, itself one of the most famous jazz-infused classical compositions. Roberts is a former bandmate of crossover artist Wynton Marsalis, and the show is sure to be a delight. Other upcoming jazz showcases include the May 14th performance of Brazilian jazz legend Ivan Lins, teaming up with Brazilian percussionist Cyro Baptista and Toronto guitarist Kevin Breit for an evening of "weird, funny" jazz.
Koerner will also be hosting some of the biggest classical events of this late season, beginning, on May 15th, with a recital from noted mezzo-soprano Anne Sofie von Otter. The Grammy-winning singer has graced the world's most important stages, from the Metropolitan Opera House to Covent Garden to L'Opéra National de Paris. Her Koerner Hall performance promises to be a more intimate affair, with a program of lieder (songs) from composers including Mozart, Schubert, and Swedish song master Lindblad.
May 24th sees one of the most famous names in the classical world arriving at Koerner, with Joshua Bell joined by long-time accompanist Peter Dugan for a violin recital featuring Ravel, Schubert, Beethoven, and more. Bell is one of the preeminent string musicians in the world, second only, perhaps, to Yo-Yo Ma in terms of popular appeal. The performance of Beethoven's Violin Sonata No. 7 will be worth the price of admission alone.
Other events this summer season include a joint performance (May 13th) from L.A.-based Las Cafeteras and Canada's own Patricia Cano. Las Cafateras will be showcasing their unique blend of contemporary jazz and hip hop, with singer-songwriter Cano performing selections from her singer-songwriter repertoire.
June and August feature two of the more unusual or atypical RCM performances. The Maple Blues Awards (June 20th) will celebrate everything in Canadian blues with an all-star showcase hosted by Angelique Francis. In August, Gould's Wall (August 4-12) is a brand-new opera which reimagines the life of the famed pianist while also promising – yes, you read this right – "adventurous singers performing suspended from The Royal Conservatory's atrium." This world premiere, from composer Brian Current and librettist Liza Balkan, is sure to be the talk of the 21C Music Festival in August.
***
For tickets to the RCM Summer Season, see below:
Marcus Roberts with the Modern Jazz Generation (Music Mix): Wednesday, May 11, 2022 at 8pm; Koerner Hall; $45-$95
Las Cafeteras and Patricia Cano (World Music): Friday, May 13, 2022 at 8pm; Koerner Hall; $40-$85
Ivan Lins Quintet and Supergenerous featuring Cyro Baptista and Kevin Breit (Jazz From Around the World): Saturday, May 14, 2022 at 8pm; Koerner Hall; $50-$100
Anne Sofie von Otter with Christoph Berner (Power Corporation of Canada Vocal Concerts): Sunday, May 15, 2022 at 3pm; Koerner Hall; $45-$100
Joshua Bell with Peter Dugan (String Concerts): Tuesday, May 24, 2022 at 8pm; Koerner Hall; $65-$135
Maple Blues Awards (Music Mix): Monday, June 20, 2022 at 7pm; Koerner Hall; $35-$80
Gould's Wall (21C Music Festival): August 4, 5, 9, 10, and 12, 2022 at 8pm; Atrium; $21-$85