Academy Concert Series features a roster of young musicians performing on period instruments. 'Period Performance,' 'Period Practice,' or 'Performance Practice' are all common terms for the practice of performing on instruments from the baroque (1600-1750) or classical (1750-1827) period (or have been replicated in modern day to resemble instruments from these times), using the same technique that music historians have determined were used at that time. 'Period Instruments' refers to the instruments that are used in performance practice.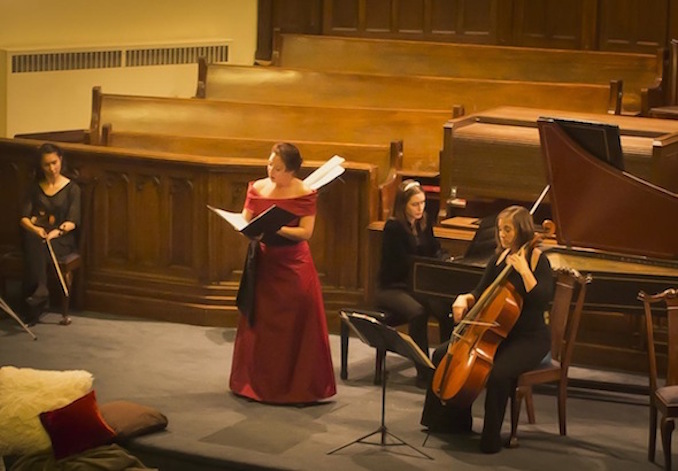 The beauty of performance practice is that the listener experiences the piece of music exactly as the composer would have heard it in his or her time.
Period performance is a huge movement that really struck big in the 70s as backlash to how far instrumental performance and technique had come, and how these new techniques and modifications to the instruments were making a huge difference in how we played anything that was written before the new stylistic approach took place. Performance practice repertoire now expands beyond music written in the classical or baroque periods, and now encompasses many compositions from the Romantic (1800-1900) period.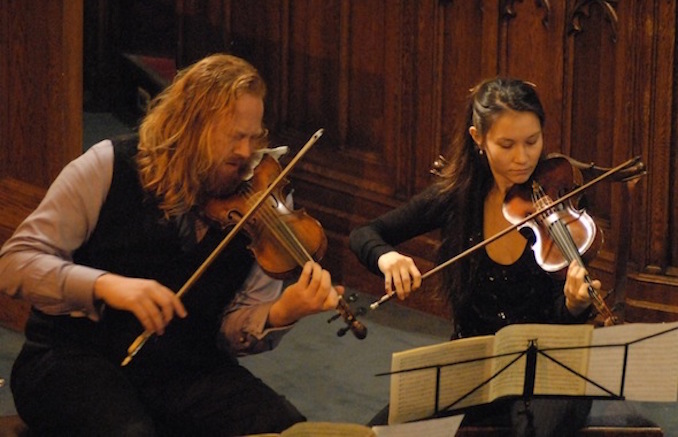 The Academy Concert Series is located in the east end, and provides an inclusive atmosphere for the city's young concertgoers by utilizing the now-common practice of chatting with the audience between pieces
A brand-new mom (congratulations, Kerri!), thirty-something Kerri has been programming and directing the series since 2011. This season's programs each revolve around a single composer, beginning with Brahms, featuring his iconic quintet for clarinet and strings.
Series opening concert is this Saturday December 1st, 8pm at Eastminster United Church. Find more info at http://academyconcertseries.com