You might already be sick of "holiday cheer" and need some way of escaping that. The best form of escapism, I've always felt, comes from being in a movie theatre. Well, TIA has you covered.
After a successful run the first time around, The Outside World presents SHAVED II: Short Films and Video Art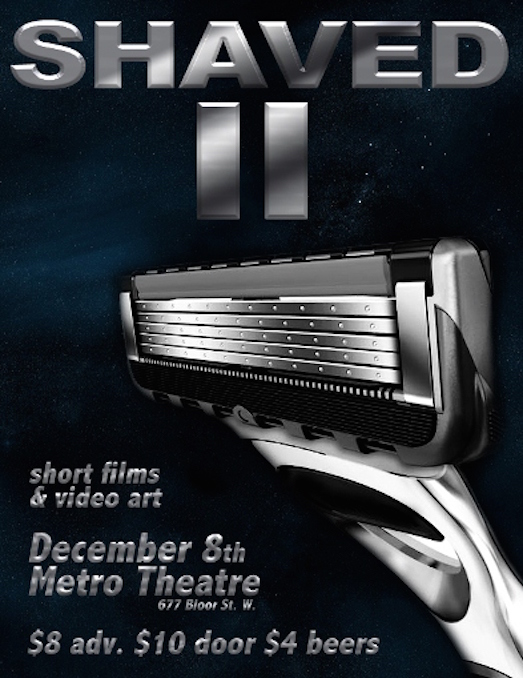 The short film fest launches into its second instalment  featuring brand new local film and video work from independent producers, directors, and artists in Toronto.
Films will be screened on December 8th at the Metro Theatre (best known for its "other" films), located at 677 Bloor Street West. Doors open at 8PM  and films start around 9:45pm.
You can purchase your tickets in advance at http://guestli.st/135930: $8 for you, $15 if you bring a friend but $10 at the door. Not to mention cheap drinks!