The Watermark Project began in 2015 when Lake Ontario Waterkeeper set out to accumulate and archive people's histories as they relate to experiences they have had around water. They want to connect us all through these "Watermarks" we have had. Whether they be spoken, written, filmed or illustrated, the watermarks all share certain characteristics. They include a person, a body of water, a specific time period and a description or narrative explaining how that waterbody affected that person during that moment or time of life.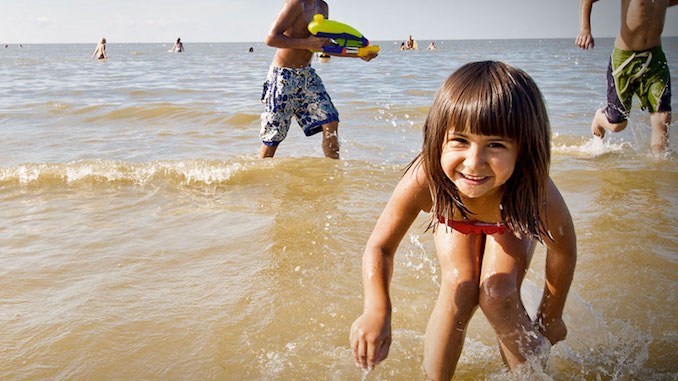 Whatever your story may be, we are all connected to a shared water heritage.
These stories are archived and on top of being great information and archival date, help in a number of ways protect our water. When you first contribute a story to the archive, you register the waterbody you mentioned in a national database of important waters that are used by the population. You have therefore documented the value of that waterbody to you and your community. Researchers are then able to identify waters where people swim, drink, or fish, so that the water can be protected for further use in the future. Finally, evidence of this use ensures environmental laws in the future can be implemented to safeguard your waters.
"It's a simple, but powerful first step: telling and recording Great Lakes water stories is key to making them swimmable drinkable and fishable again."
— Waterkeeper and environmental lawyer, Mark Mattson
Several notable Canadians have started to submit their stories to be shared. On the Watermark Project website, one can view several videos including this one by The Honourable Elizabeth Dowdeswell, OC, OOnt, Lieutenant Governor of Ontario. One of her stories about water is of her father and his two friends crossing the Atlantic Ocean to find his fortune in Canada.
Watch the video below.
The Great Lakes, Ontario – The Honourable Elizabeth Dowdeswell, OC, OOnt from The Watermark Project on Vimeo.
To submit your story, please follow this link and fill out the form.