The age old argument about whether or not the Toronto waterfront has clean enough water to swim in has more than one answer. A new report on water tests by Lake Ontario Waterkeeper, a charity aiming to achieve a swimmable, drinkable and fishable world, had negative findings for the Toronto harbour, while reports for tests in many other locations in Toronto, including the Toronto Islands, have been more positive.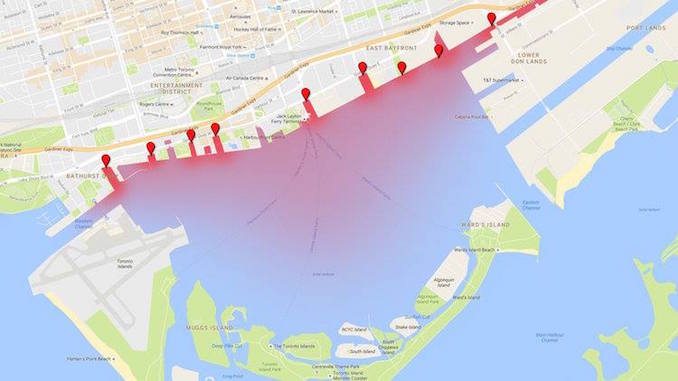 In the summer of 2016, volunteers from Waterkeeper set out to take water samples from multiple locations along the waterfront of Toronto's downtown harbour. The area stretched from Cherry Street in the East to Billy Bishop Airport in the West. The samples were given a failing grade 2/3 of the time, failing to meet Ontario government standards for environmental protection.
The investigation also reported that raw sewage flows in the lake every time it rains, with no water monitoring system in place, and with no warning to the public. The investigation found 9 areas where raw sewage was dumped directly into the harbour and the group now hopes to provide more samples next year and publish the findings on their swimming guide website. Levels in one test near Bathurst Street and Queens Quay West reached 700 times the Ontario swimming standards for E.Coli, an indicator bacteria for human sewage.
There is some good news though. Toronto also has many internationally certified Blue Flag beaches. These beaches are tested and have been deemed very safe to swim. Many of the beaches are located on the Toronto Islands. The further from the harbour you go, the cleaner the water is, something that the Waterkeepers also mention in their video report.
Check out the video and fallow Waterkeeper for more updates on the efforts to clean our lake.
Use #SwimDrinkFish to join in or follow their conversations.