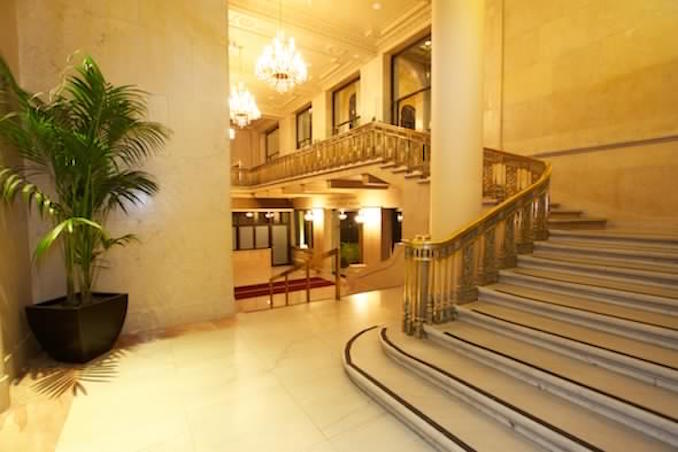 They say that home is where the heart is, and if you want to feel a sense of comfort that only a hearty home can bring while visiting Toronto, look no further than the gorgeous and historically fascinating One King West.
During a recent stay on the 32nd floor, I had the pleasure to enjoy one of their suites and all the comforts it has to offer. But before I even GOT to the suite, I was already impressed.
Immediately upon entering the lounge, it's quite apparent that something about this building is different. The inspiring architecture, the vintage photography, and the plunging staircase marked "Safety Deposit Vaults" instantly make you feel like you're walking into a piece of Toronto's history.  Well, maybe that's because if you stay at One King West, you are.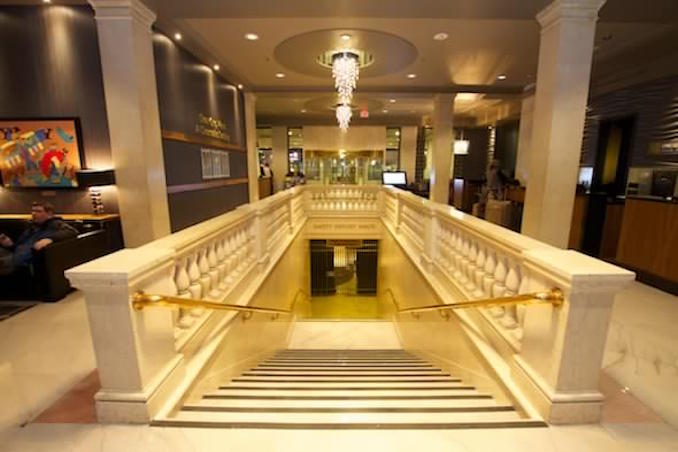 Originally used as a grocery, the building became the home of the Dominion Bank in the late 1800's.  The pride in its history is around every corner of the building, and even extends as far as the drink menu (try the Bank Note… seriously).  Classic yet modern, every inch of the hotel blends historic decadence with contemporary comfort.
After a long elevator ride up (hey, it's 32 floors above ground), I headed to my suite, and the first thing I noticed about the room was just how absolutely spotless it was.  I've spent lots of times in hotel rooms, and I can say that it was probably the cleanest one I've enjoyed in a while.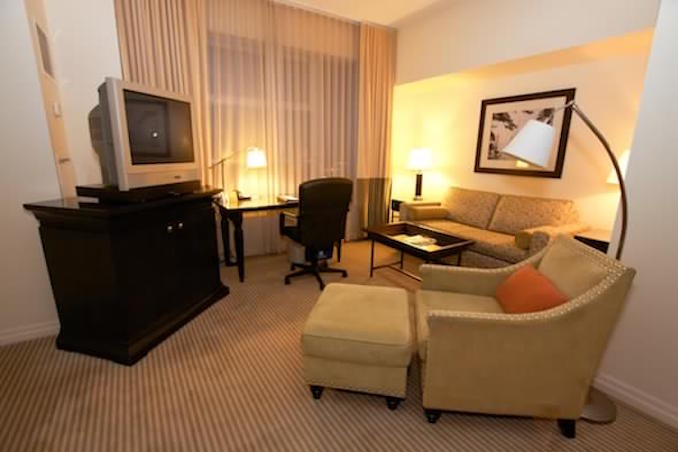 After settling in, I decided to kick the tires a bit. I did some work at the desk, watched some TV, relaxed on the couch, and took in the gorgeous view of the city.  Within only a few short minutes, the suite felt like home, and despite being high-class all the way, pretentiousness never entered the picture.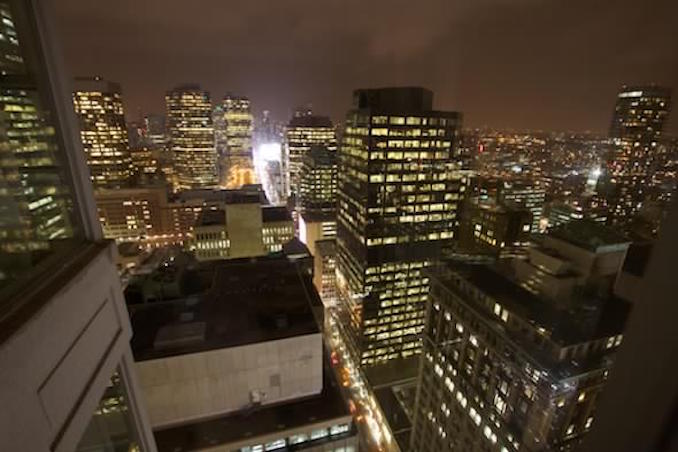 But for all its historic and traditional elements, One King West is keeping up with the times.  The hotel recently launched their very own mobile app, which lets you do pretty much everything at the touch of a few buttons. I took it for a test drive, and despite a few little quirks, it works just like your own personal concierge. Definitely a hotel experience for the 21st century.
Located at… well, 1 King Street West, it would be hard pressed to find a hotel more centrally located to pretty much everything.  As Torontonians know and visitors quickly discover, King Street West is the heart of the entertainment district, offering rows of restaurants, theatres, clubs, lounges, and more.
But that's not to say you have to leave the hotel for a great meal.  I decided to order up their All Canadian burger, and as a self-proclaimed hamburger connoisseur, I don't hesitate to say that it's one of the best I've had in the city.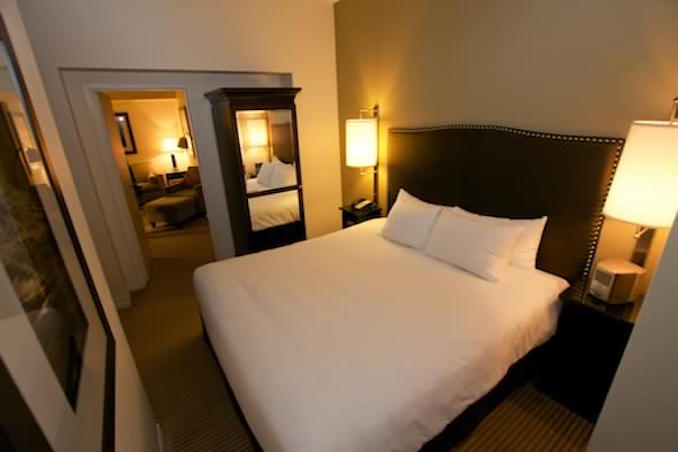 It's a shame, then, that I didn't get a chance to try out their fantastic looking brunch menu. Only launched recently, it features all kinds of delicious sounding dishes.  I'd say that the Banana French Toast would be a fan favorite if it weren't for the myriad of other choices.  It's a menu I intend to try out soon, with or without a stay.
The hotel isn't just a hotel, either: it's also a residence.  Envy is the only word that comes to mind when I envision those who call One King West home, as the amenities, hospitality, charm and location make this space a true treasure.
One King West calls itself 'a hotel to call home,' and it's easy to see why.  Comfort and class, style and sophistication, it has everything you need for a heart-warming travel experience.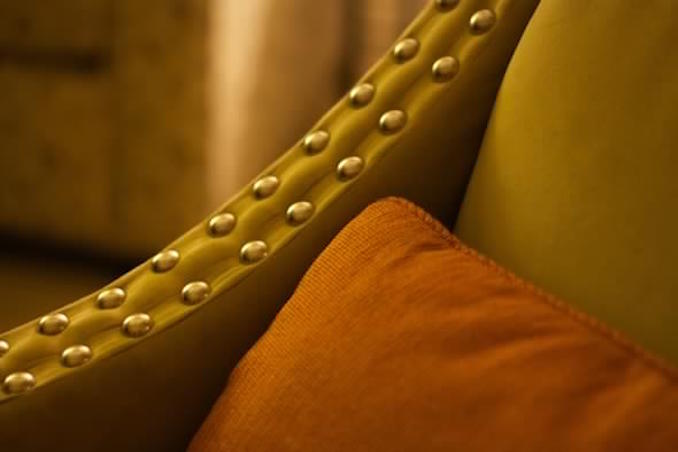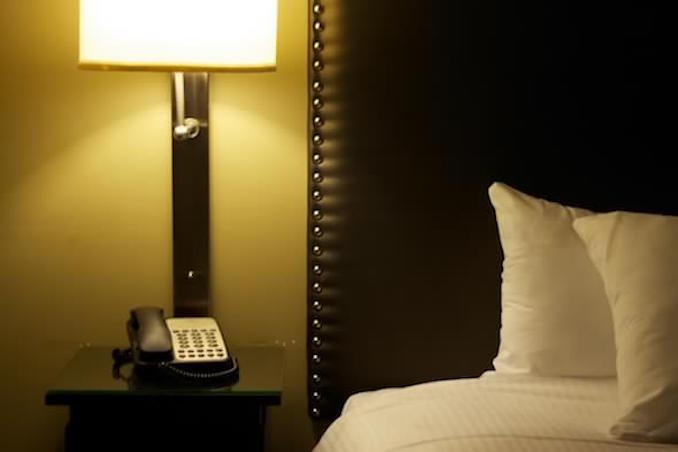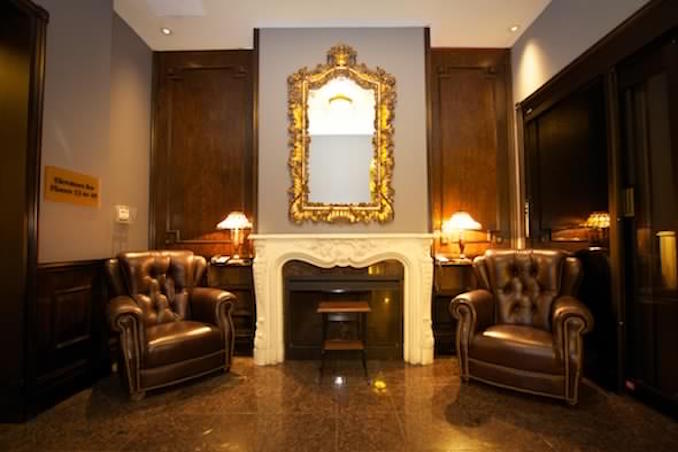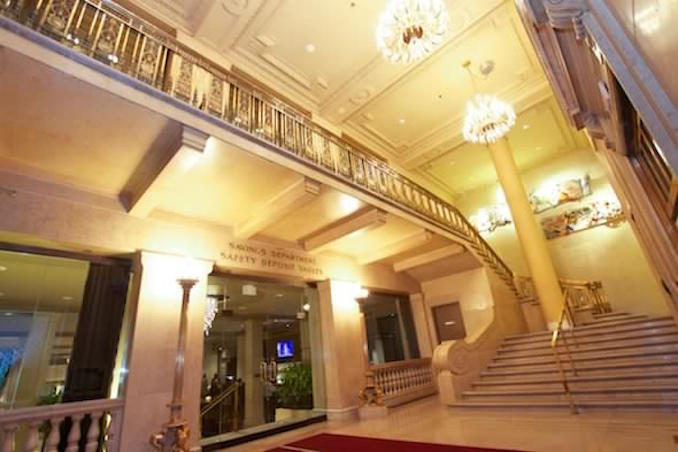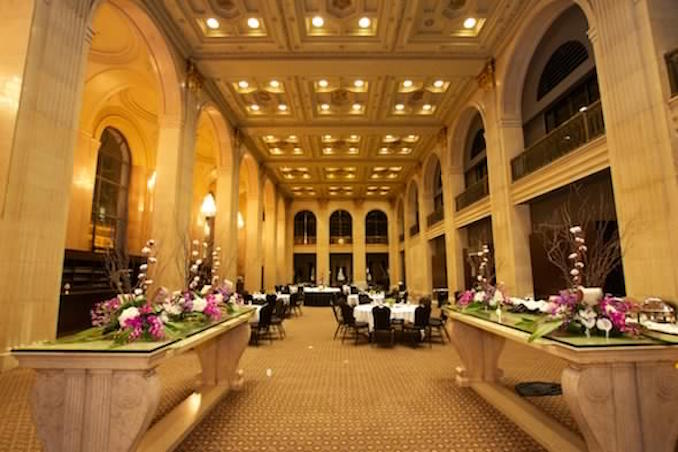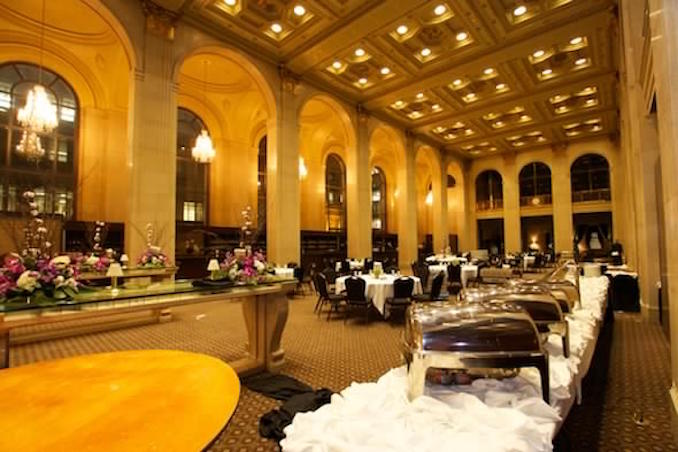 Check out their website for more info.