Labora is a tapas victory in one of the most delicious areas of town. The eatery has been such a success that it has taken over the Campo Food Hall space on King West. Inside Labora is looking lovely but honestly, it is tasting even better.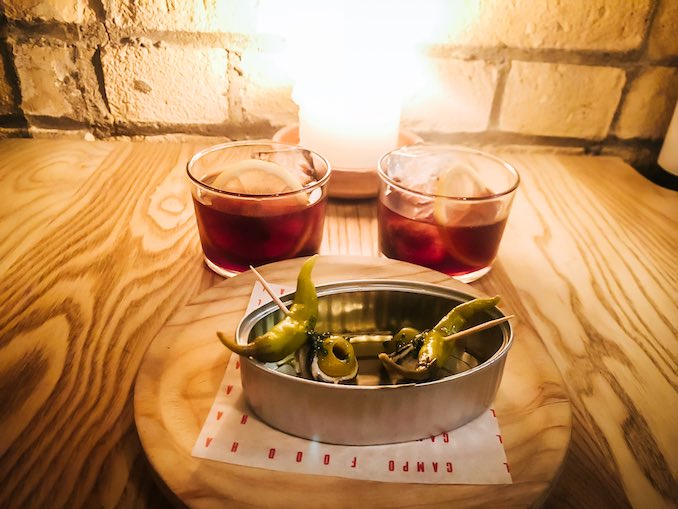 Starting the evening off with a Labora Cola vermouth based cocktail and salty snacks, I was in Catalonian heaven! Olives wrapped with delicious anchovies on a chili pepper got me ready and raring for my tasty Spanish feast!
You aren't in Spain until you have had a glass of Cava and honestly I am a huge fan of the fizz, which perfectly accompanied some more delightful snacks, including Zamburiñas – lightly poached bay scallops in a Galician sauce served with potato chips. My favourite of the tomato rubbed 'Cristal' bread; the fresh flavour of the tomatoes!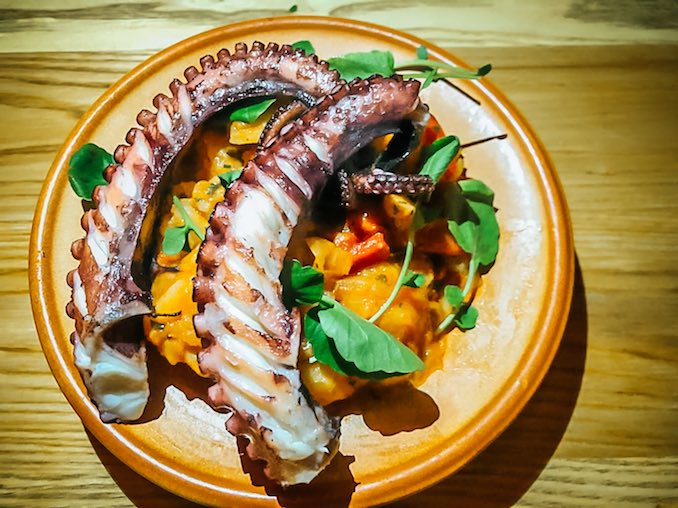 Spain is well known for its love of seafood and for me it was all about the fish at Labora (although rest assured, the opportunities for jamon are plentiful!). If you like some theatre with your food, order the grilled octopus, which comes sizzled at your table!
Labora blends the traditional and modern nicely when approaching its dishes, for example the calamari came in lobster roll style buns with aioli. According to the chef, these tasty tapas are a nod to classic Madrid snacks.
One of my favourite savoury dishes, I have to admit, was actually the grilled broccolini with almond romesco and manchego. Simple, wholesome and fan freaking delicioso!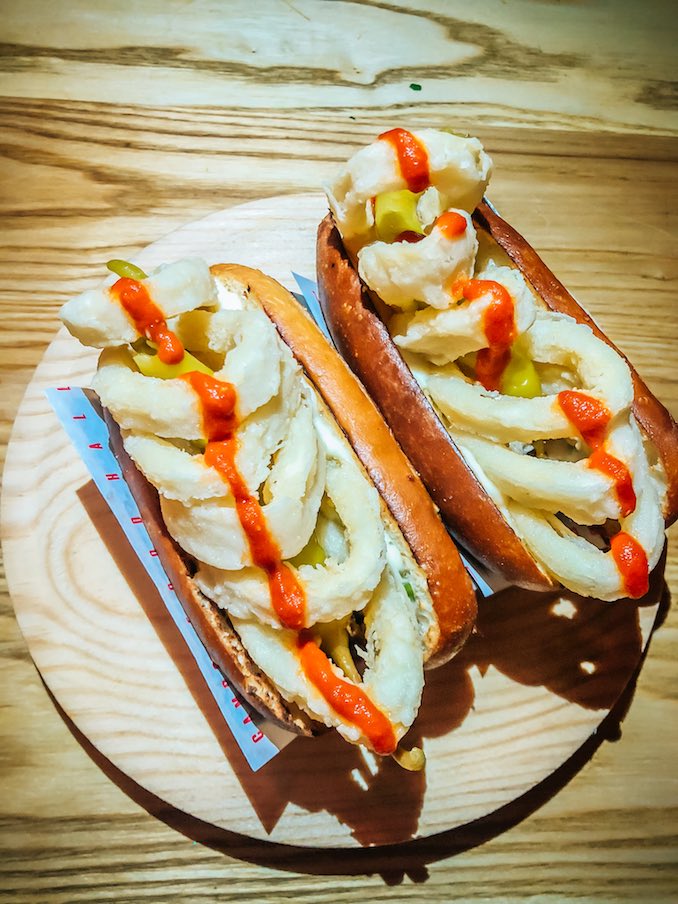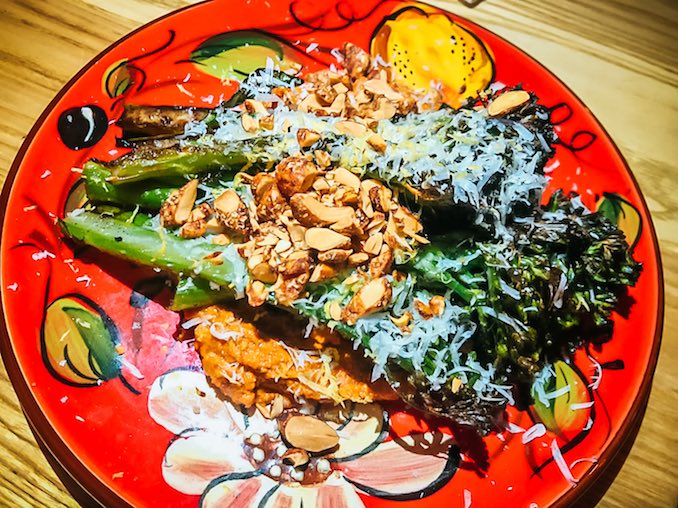 We enjoyed some excellent regional wine pairings, my favourite of which was a red from Gran Canaria, a volacanic Spanish Island. It seems the grapes were grown in volcanic ash soil! Volcano wine – cool, right! 
 I am not usually a sweet over savoury gal, but the desserts were, incredibly, my favourite dishes of the evening! I was totally won over! Also, they came paired with an Olorosso Sherry; a true Spanish finish! The tarta de almendras, an almond olive oil cake with a thick chocolate ganache style inner layer, was both impossibly light and devilishly rich at the same time. The absolute victor of the evening, though, was the Crema Catalana! I was IN LOVE. Unfortunately, so was my dining partner. We dutifully shared the saffron and cinnamon crème brûlée style dish, each winning little spoonfuls from one another's side of the plate! I would eat this all day every day if possible, please and thank you.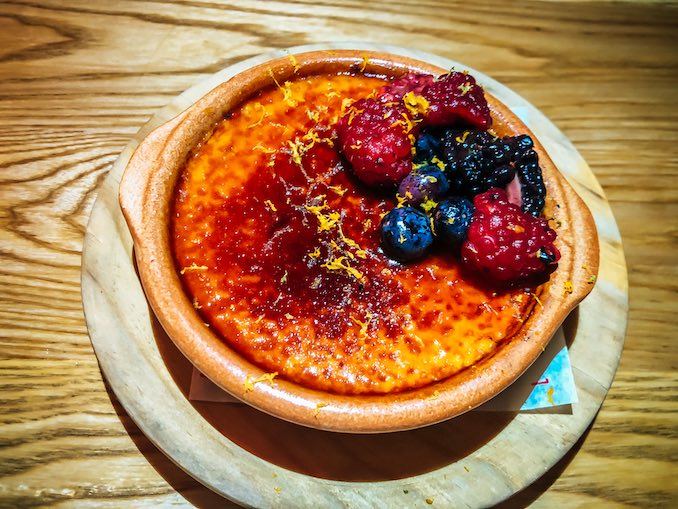 Let me level with you. There is a place in this city that is offering an authentic slice of Spain, amid vibey surroundings. It is tasty, it is cool. It is cold out…so I will see you there, right?!
For more information and to book a table at Labora, visit their website.