We recently got to take a peek at the commercial space at Theatre Park on King Street West in Toronto that was supposed to be a restaurant with Iron Chef Morimoto.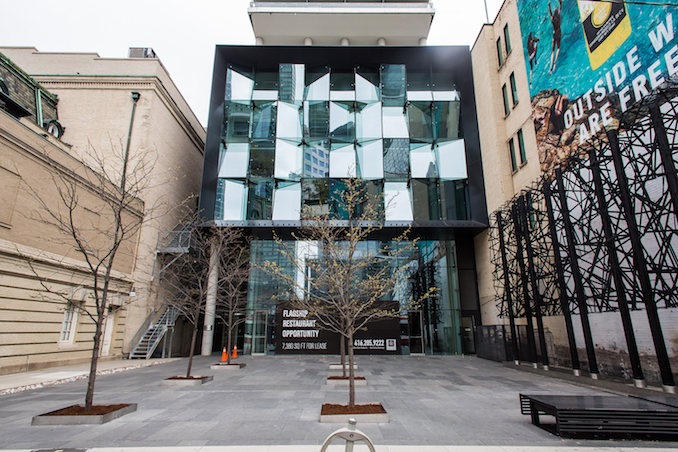 After building delays and a contract cancellation, the space has gone back on the market and is looking for a new restaurant to fill the over 7000 square feet of space.
Located at 224 King Street West, the space is across the street from Roy Thomson Hall and next door to the Royal Alexandra Theatre.
The space also sits below the 46 storeys of condominiums that would create an instant customer base for the company that steps in and sets up shop.
***
Video of 224 King Street West
The premier two-storey retail space will create incredible exposure for whatever business takes the space and it features world class design by Architects Alliance who have created many of Toronto's most recent designs such as the Pan-Am village and the ICE Condominiums.
Soaring 20 FT ceiling heights on the ground and second floor accompanied by the full glass front was very attractive to us upon visiting. Take a look at the space with this video we filmed while we were there.
***
Renderings of 224 King Street West
Although it is still a shell, renderings of the space show the potential of the large open areas with multiple floors and views of David Pecaut Square. These renderings show what it would be like as a restaurant.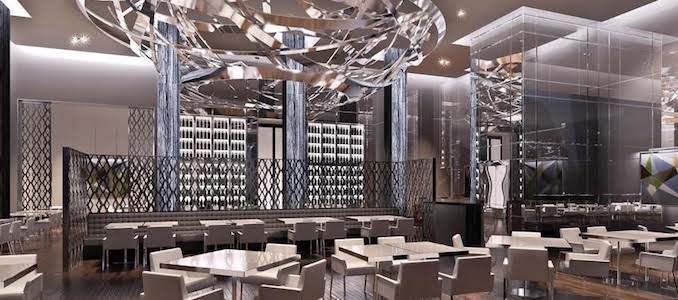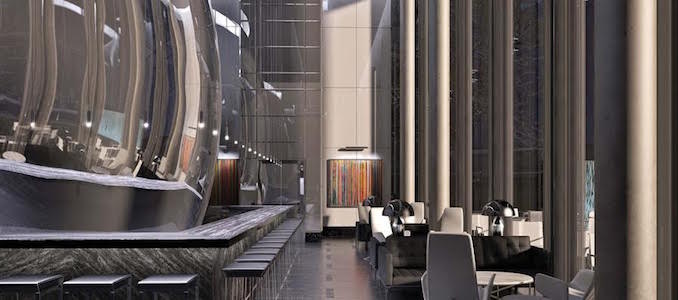 ***
Floor Plans of 224 King Street West
Floor plans of the space show how the 7380 SF space is divided. The ground floor makes use of the front of the building with 1673 SF. A mezzanine has an extra 355 SF. The 2nd floor is very large and measures in at 5352 SF.
Ground Floor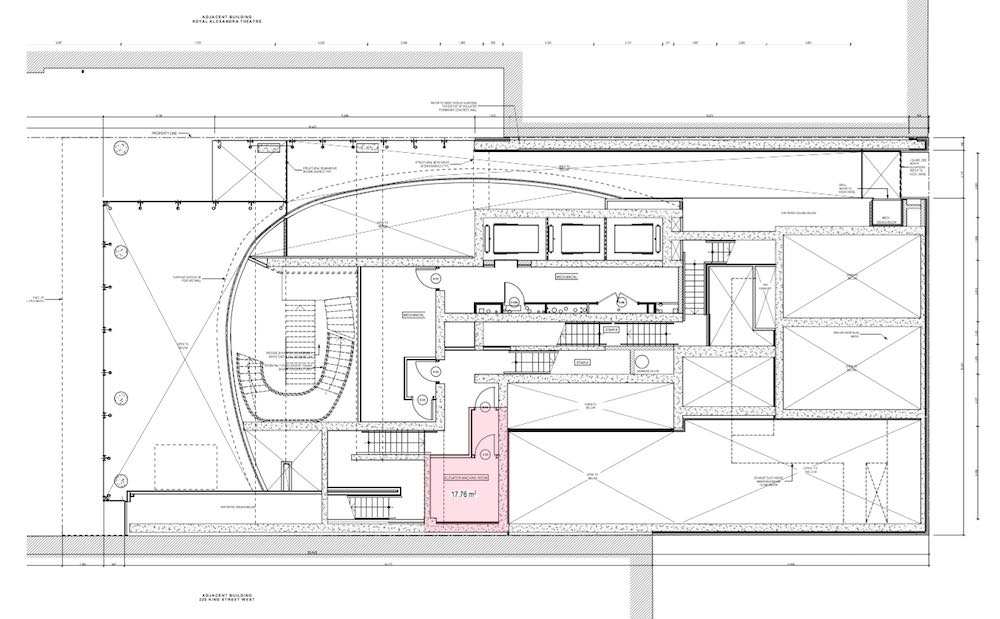 Mezzanine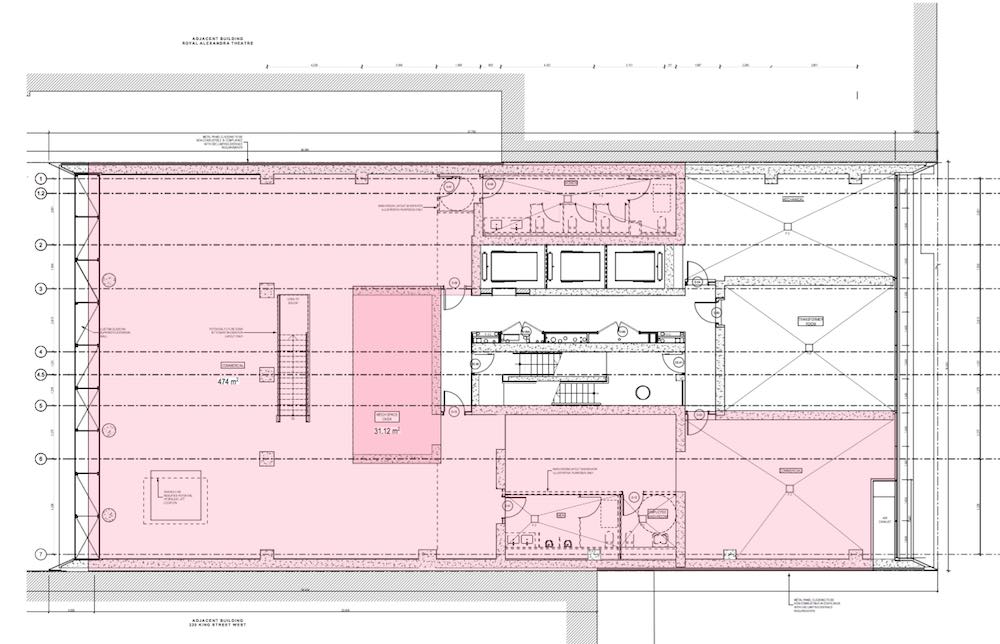 ***
Notable Attractions Near 224 King Street West
The location of the space is very sought after. Many businesses are in the area during the day and many attractions are in the area at night. Foot traffic is very high with many entertainment venues spotting the area.
Sports arenas, theatres, concert halls and more are just steps away.  Attractions include:
Rogers Centre
CN Tower
Air Canada Centre
Ripley's Aquarium
Royal Alexandra Theatre
Metro Toronto Convention Centre
Roundhouse Park
Harbourfront Centre
Roy Thomson Hall
Four Season Centre for the Performing Arts
Nathan Philips Square
Princess of Wales Theatre
TIFF -Bell Lightbox
The CBC
***
The Numbers on 24 King Street West
Here is some quick information about the space.
224 King Street West – Theatre Park
Ground Floor: 1,673 SF
Mezzanine: 355 SF
Second Floor: 5,352 SF
TOTAL: 7,380 SF
Terms
Net Rent: Negotiable
Additional Rent: $25.00 PSF (est. 2017)
Available: Immediately
Term: 10 years
Contacts
GRAHAM SMITH*
Vice President
416 947 7074 graham.smith@cushwake.com
BRANDON GORMAN*
Vice President
416 947 7087 brandon.gorman@cushwake.com