Locale Mercatto is a delight down on Bay and Adelaide. Hearty Italian dishes, or even just cocktails and nibbles, Locale has you covered.
We started off the evening enjoying a quick sip (or three!) with in-house mixologist, Daniel Castro who brought us his latest selection of cocktails. Delicious and beautifully presented, I enjoyed swilling back blackberry and basil offering while sinking my teeth into a slice of seasonal butternut squash pizza with walnuts. Aren't walnuts the literal dream?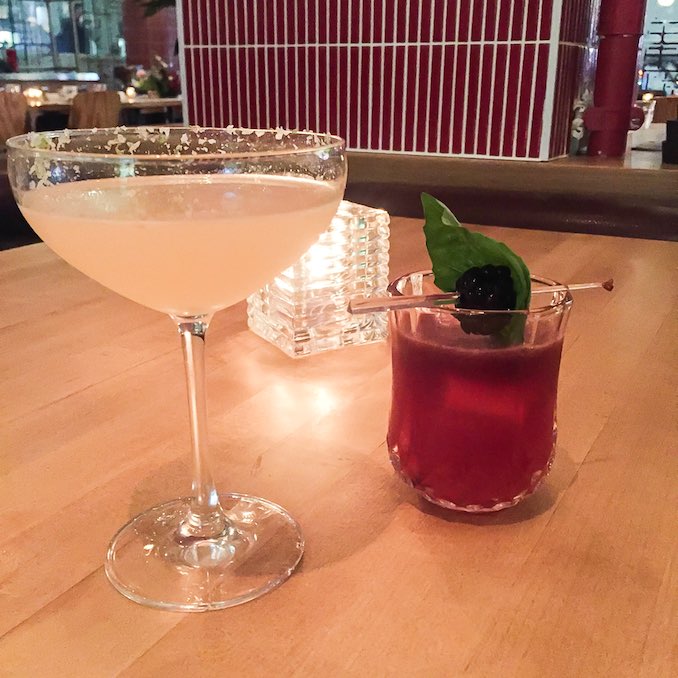 Ushered to our long, family-style dining table, I delighted at the antipasto misto, my favourite of which was the Beets and Pistachio, but they were, of course, all delicious.  Appetite officially whet, we tried a selection of starters.  You can never go wrong with beef tartare, and Locale Mercatto's was especially delicious, as was the kale salad with cauliflower puree.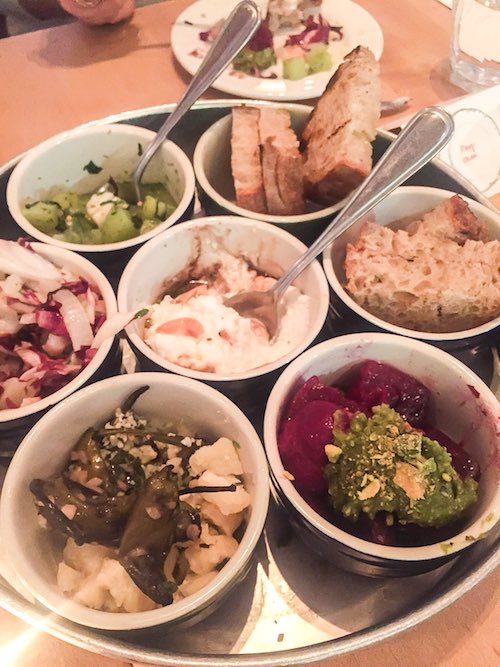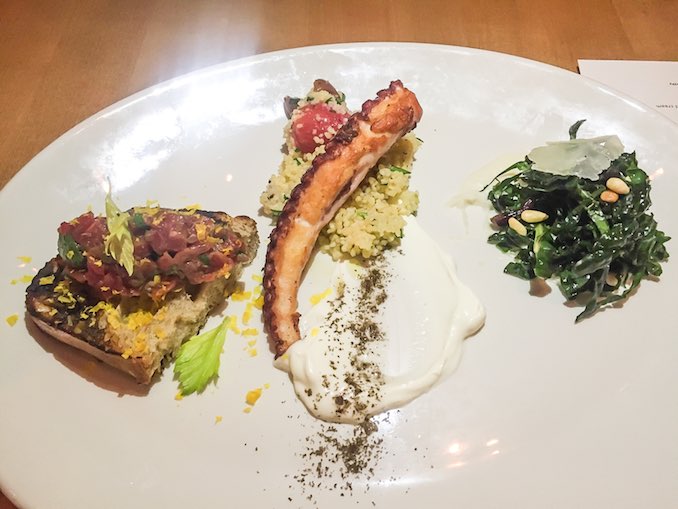 Having tried a selection, I would recommend ordering the Lasagna and the Cavatelli (smoked Ontario trout, arugula, roasted shallots and lemon pesto) and doing a little sharing with your dining partner. The lasagna was especially delicious (and meat-free) with a thick tomato paste you can imagine a wise Italian Nonna whipping up on a Sunday evening.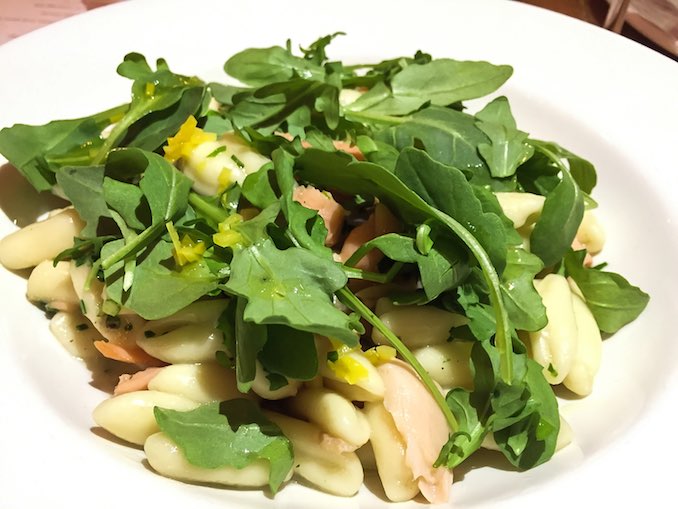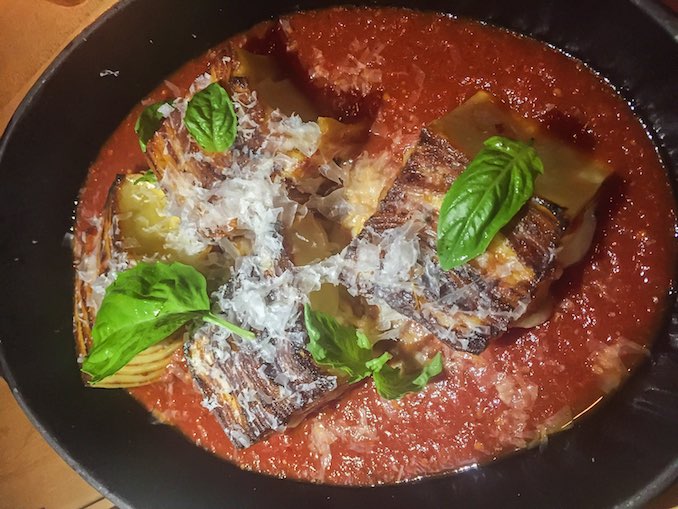 I am told the blank Angus strip steak was delicious, but for me, it was all about the Pacific cod with lentils and squash puree. Love me some squash. Also, I love me some wine and if you do too, rest assure the vino list is wide and mainly Italian, with a few Ontario goodies in there too.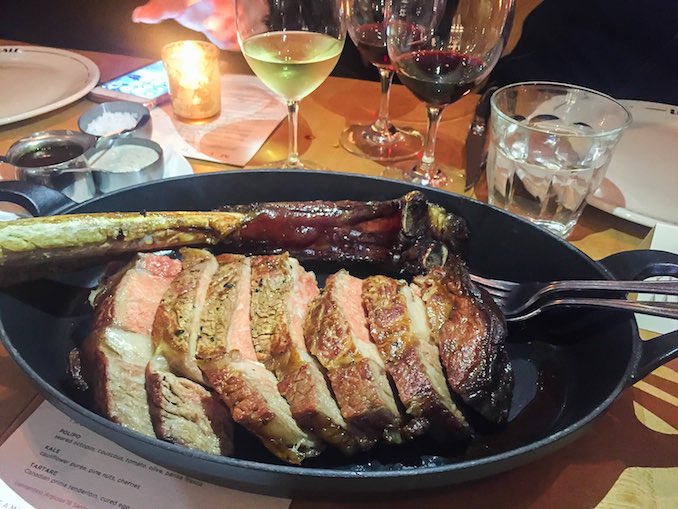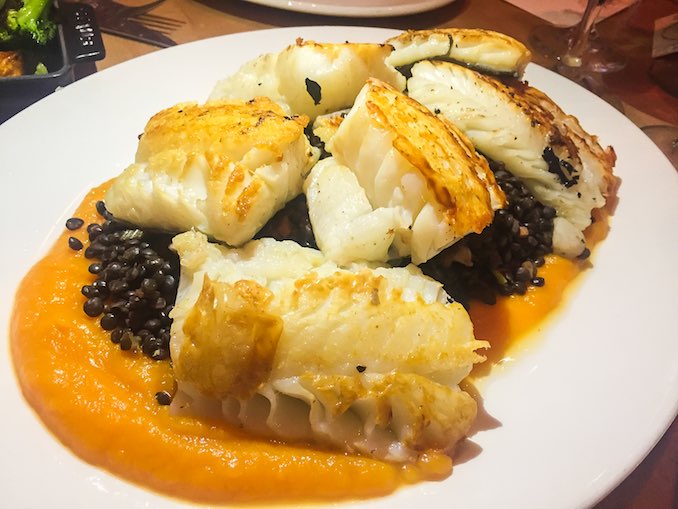 Uh oh, here comes the Cannolo. I say "uh oh", not because it was bad, but because it is so good you'll feel both guilty and elated at the very same time. A little indulgence never hurt anyone, though, and I found room to nip one of these tasty treats away with a coffee. Molto Italiano!
Locale Mercatto is situated at 330 Bay Street. For reservations or a full view of their menu, visit their website.