Name: The Fugitives
Founded: 2007
# of Albums: 4
Latest Release: The Promise of Strangers
Latest Video: No Words (for L. Cohen)
Bio
The Fugitives, established in 2007, have released four records, which have been nominated for multiple Canadian Folk Music Awards and a Western Canadian Music Award. Their previous album, Everything Will Happen, spent ten weeks on the top ten Canadian folk charts, and earned them a support slot across Western Canada with Buffy Sainte-Marie and an appearance at UK's Glastonbury Festival. Their follow-up, "The Promise of Strangers", is set for release on January 26th on Borealis Records.
A folk collective headed by songwriters Adrian Glynn and Brendan McLeod, the band has toured extensively through Canada, Western Europe, and the UK, often joined by renowned multi-instrumentalist Steve Charles, violinist Carly Frey (Echo Nebraska), and banjo player Rob McLaren (Union Duke). Over the past ten years, they've earned a reputation for unforgettable live shows, brimming with complex harmonies, infectious storytelling and top-notch musicianship. As the CBC has it: "This show is simply brilliant". Performance highlights include major folk festivals across Canada, headlining slots in overseas americana festivals, and a recently sold out run across the UK on its rural touring circuit.
Latest Single?
No Words (for L. Cohen)
Favourite Restaurant?
Sunshine House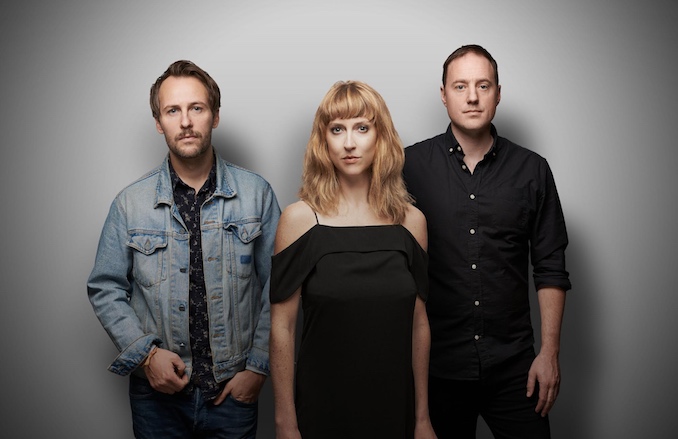 Favourite band as teenager?
Supertramp
Favourite band now?
Supertramp. Just kidding. Kanye.
Guilty Pleasure Song?
"Lady in Red," Chris DeBurgh
Live Show Ritual?
Backstage, we stand in a circle and slap the person to the right of us in the face.
Favourite local artist?
All of the ones at Studio 835
Sneaky Dees nachos, pasta from Terroni or a superfood salad from Fresh?
Nachos, though it's kind of a mystery why they're $25. They're good, but still just nachos.
Queen or College St?
Queen. Mainly because it's closer to my house.
Trinity Bellwoods or Highpark?
Trinity Bellwoods. Mainly because it's closer to coffee.
EP or LP?
LP
Early bird or night owl?
Night owl
Road or studio?
Studio if you want your head to heart creatively. Road if you just want your head to hurt.
Swiss Chalet or Roti?
Roti all the way
***
The Fugitives' new album "The Promise of Strangers" comes out this Friday on Borealis Records. They will play Hugh's Room on Jan 31st.