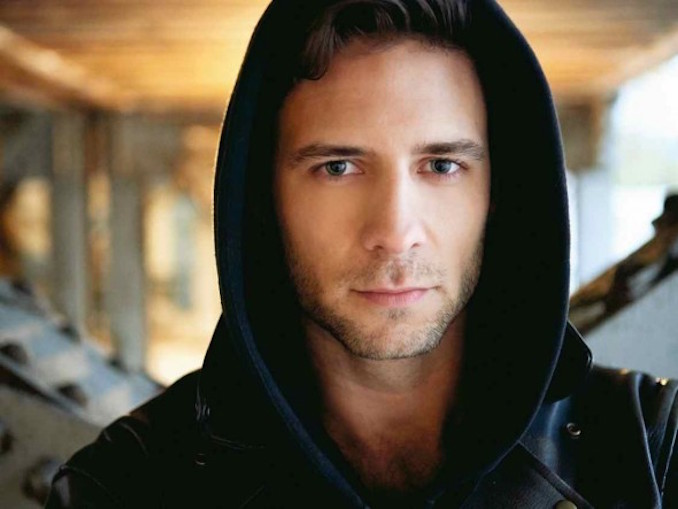 Chatting with Canadian actors is always a lot of fun for me. They're quirky and just generally excited to be part of the television and film industry, especially in Toronto.  In many ways, actor Steve Lund is similar to this crowd but in many more ways, also really different from it. He loves movies but also has a huge interest in music, talking about his favourite musicians and concerts.  While dedicated to his craft, he has a wicked sense of humour doused with a little mischief. It was recommended by Lund himself that I mention the fact that this interview took place at North of Brooklyn Pizzeria, which is run by old friends of his. There's also a nude photograph of him in said establishment. I was encouraged to mention that as well.
When asked about what drove him to pursue acting, he immediately responds, "Indiana Jones. He was the sole person responsible for this whole thing. When I was three years old I was running around telling people that I was going to be an actor. I was a performer. I'm my father's son and my father was a kind of a larger than life kind of guy. His job was to entertain people, he was a salesman so he was always there with a joke. I've always been the class clown. In grade three, we had this great music teacher and she just encouraged us to let our freak flag fly. She was the coolest chick ever. She ran a production of the Lion King and she cast me as Bonzai the hyena and that was the most fun I'd ever had, it was like my shining moment. Until I grew about two feet overnight and learned how to take a slap shot and my dad was like, "You're going to be a hockey player." Because if the American dream is freedom, the Canadian dream is to have a son in the NHL."
What eventually got Lund off the hockey track was several concussions in one year and realizing that it just wasn't for him. "I was just going through the motions living someone else's dream and truly, I was saying to myself that I was born to be an actor."
Lund's latest role is as Nick Sorrentino in the new Space werewolf drama, "Bitten," based on Kelley Armstrong's popular series.  He mentions that having the book to draw his character from really helped him. "As an actor, it's like catnip. There's such a lineage, there's a backstory for everybody, there's an answer for any question you might have as an actor so that's really cool to sink your teeth into."
But what about the pressure that comes with a pre-existing fan base?
"Yeah, we're definitely considerate of people's notions of these characters. But because the books are there, I have so much to draw from that I think I've done the character justice. There's a lot of things to consider when you're dealing with a loyalty as people have for a book series because they've invested so much, hours and hours of their lives, which we're really thankful for, to have that fan base."
Having visited FanExpo for the first time in 2013, Lund does admit that he's a bit of a geek himself and has definitely dabbled in the sci-fi/fantasy genre. "There's Indiana Jones and Star Wars. I'm a huge Star Wars guy. Lots of toys. I claim that I can recite every word to every Indiana Jones movie including the words that aren't in English. Yeah. That's pretty geeky, right? So yeah, I've always had a soft spot for that genre."
Of course, with the flood of vampire/werewolf television shows and movies, it's hard to distinguish which ones you would actually be into. So how exactly does Bitten differ from the rest?
"Bitten is different from all those other crappy shows because it's much more family driven. We have a lot more elements in the show, which will pertain to a wide array of audiences. There's a lot of sex, there's a lot of violence, with some humour sprinkled in there. People watching the show will find something that they relate to, guaranteed. We rely on each other for survival, which is how I think a family works. That was communicated through the scripts from day one. No matter what your family history is, what you'll see is a family just struggling to cope with adversity.  It's a unique scenario, because they're werewolves after all, but it's just the same as any family."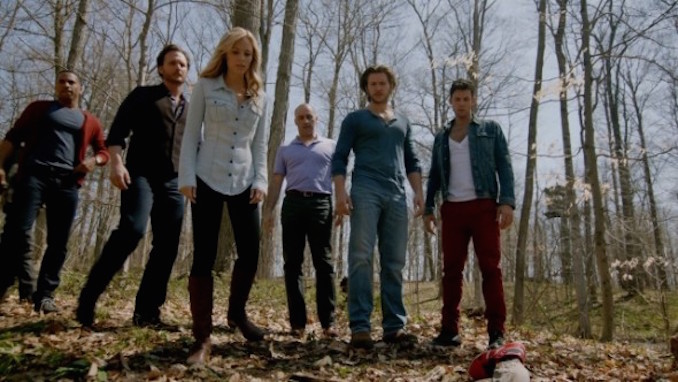 One quirk that Lund has is that he actually doesn't like referring to himself as an actor. " I've been reluctant to accept that I'm an actor for so long. I've never wanted to be known as an actor. I just always want to be that regular dude that's approachable and not fear that I'm going to be dishonest. In every relationship that I've ever embarked on I've heard "Oh I know about actors." And I just want to be like "No, I'm not like that. I'm different." I've tried to stick to my roots. I'm a very patriotic Nova Scotian but I'm displaced and I'm living here. But you know, at the end of the day, I am an actor. I'm an artist. That's my livelihood.  That's the focus of every breath I take. I don't have a single conversation that I'm not banking as experience or something to draw from in whatever script I may have to dissect."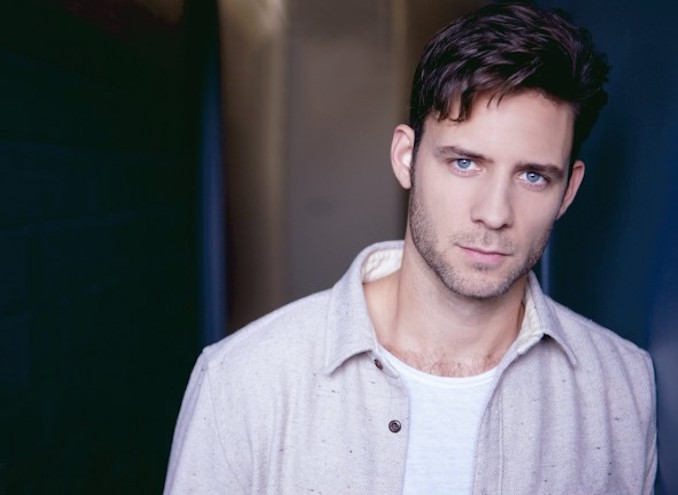 Lund says that he's not always been able to live solely off his art. He jokes about the time that he actually chose to be homeless in this city without it sounding contrived.
"When I first got here, I didn't have an agent. I was working at a bar. I've never been at a bar for longer than five months. I'd book a couple of jobs in a row and that would keep me afloat. I've been fortunate enough to not live a very luxurious life in this city. I've been here for three years, two and a half of which I've not had my own apartment. So I had been homeless, either sleeping on friends' couches or sleeping in Bellwoods Park or sleeping in my car. I was sleeping in McDonald's. I realized that a lot of things had come very easy to me in my life and even in my career. I haven't been acting for very long but considering the amount of work that I've done, I've had it pretty easy, I think. It's been tough for me to accept a lot of the time, so what I wanted to do is introduce a little more variation, to shake things up a little bit. So I decided that I would not get my own place and see how long I could go for. I just wanted different experiences, to thrust myself in those positions and see how I would react. I have some amazing stories of people I've met, being stranded at four in the morning on Queen Street with nowhere to go and then meet somebody and after an hour of talking to them, telling them my story, convincing them to let me stay on their couch.  Now I have an apartment. What Bitten has given me is an apartment."
Lund also gushes about how much he loves living in Toronto but also about the music he's into and the shows he's been checking out. That being said, to conclude, I asked for a list of five bands he's listening to right now. To which he responded by laughing and asking, "Lists? What is it with girls and lists, man?"
But of course, he was still ready to name his current favourites.
Top 5 bands/artists Steve Lund is listening to now:
The Kills
Charles Bradley
Hanni El Khatib: "I've been a Black Keys fan for about 7 or 8 years. Magic Potion is probably my favourite album. Anyway, I'm a huge Dan Auerbach fan and he's been taking various artists under his wing. Hanni el Khatib, really cool rocker. His sophomore album, "Head in the dirt" is something I've been listening to quite a bit. It's produced by Dan Auerbach."
Dr. John: "The revival of Dr. John's career. I took my mom to see him at the Montreal Jazz Festival."
Man Man: "This really complex sounding band who've gotten a little bit more serious lately. They were really comedic at one point. I saw them at the Horseshoe and I've been obsessed with their newest album, On Oni Pond. Check it out.
You can catch Steve Lund in Space's latest series, Bitten on Saturday 9e/6p.