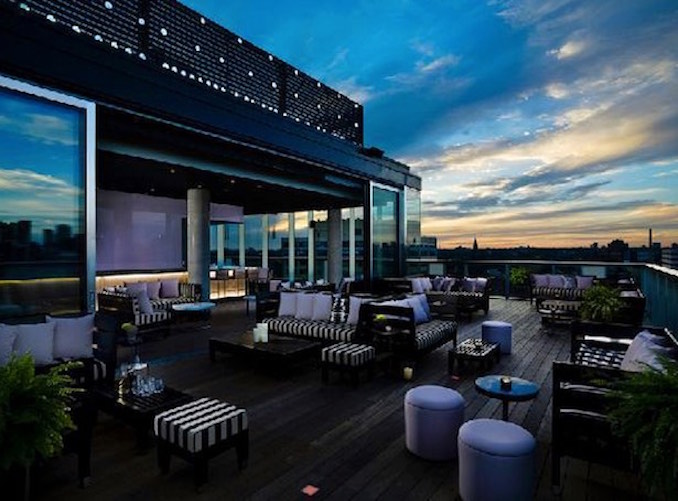 When I have friends visiting from other parts of the world they often ask me where to stay, eat and play. They are the types who adore the night life and prefer something more cosmopolitan — somewhere that is accessible and stylish yet not stuffy or pretentious.  Having said that, I also get the same questions from friends within the city who just want that feeling of being somewhere else. I often refer them to the Thompson Hotel on Wellington.
Okay, I admit that I've only been to the Thompson Hotel (550 Wellington Street West) for special events, parties, and product launches but I've been in the suites that are both elegant and modern. It meets the criteria of balancing tranquility with citylife.  Several restaurants are attached to the hotel but if want to be al fresco, where you want to be here is the Rooftop Lounge. It's where discretion meets play and summer is hot here.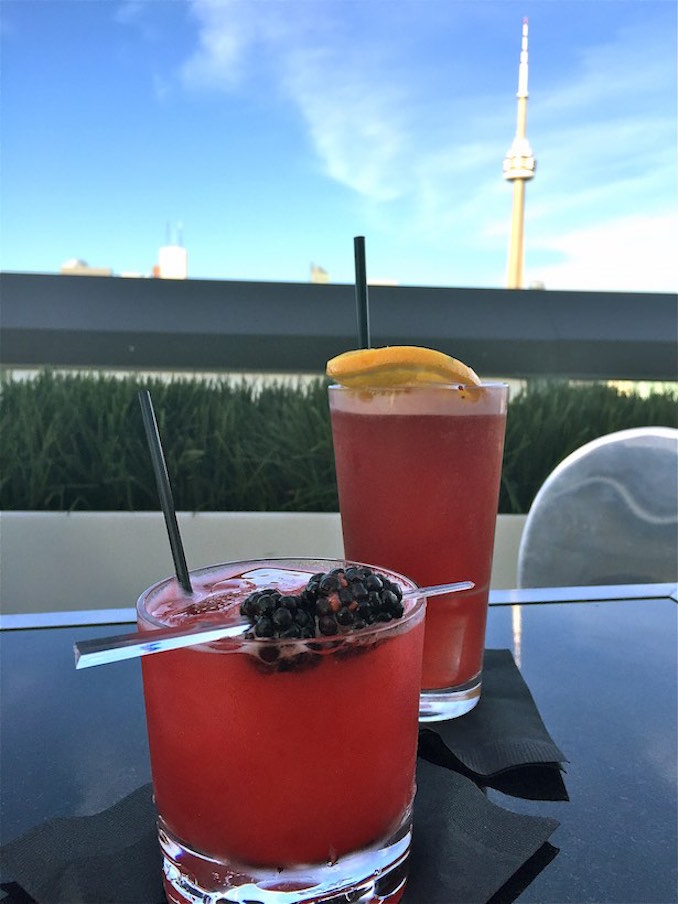 No doubt about it, you'll find beautiful people but it's the incredible sweeping view of Toronto's skyline that will take your breathe away and as the days wind down, it's a stunning place to be. An infinity pool off to the side of the bar wraps discreetly around the building so you want to feel like you're away? It's here. It's like an oasis in the city.
Last week my date and I ventured up to the Rooftop Lounge to enjoy a few of their summer cocktails before dinner and to watch the sunset on the city. I have an affection for spiced rum so an Original Hurricane — A New Orleans inspired tropical concoction, arrived that wasn't too sweet and just the right amount of kick helped ease me into Friday night. It was a really long week!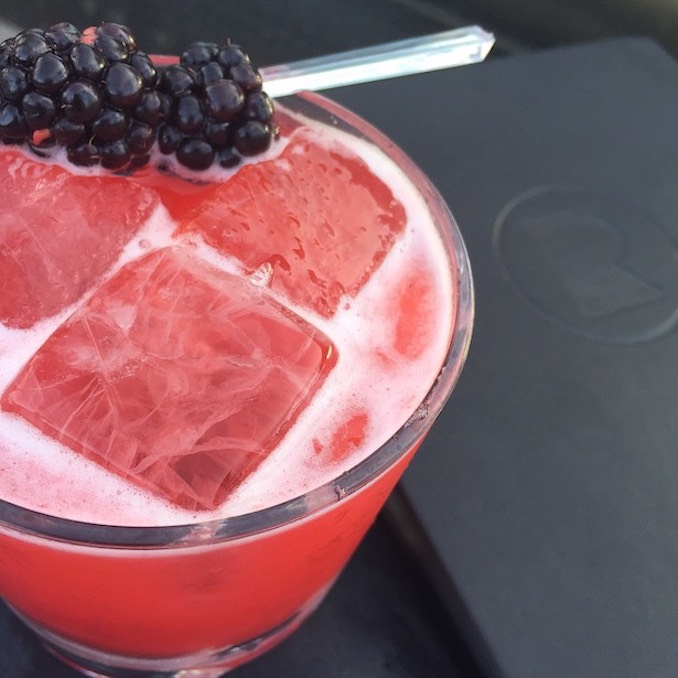 Then I was tempted by the Wildberry Caiparowska and glad I was! This fruity cocktail made with Grey Goose L'Orange, fresh lime juice and house-made Wildberry syrup really says "hello summer" and while sophisticated, I can totally just spend the day poolside with these!  And since it was a perfect night and the sky was stunning we decided to move our dinner reservations later at Colette Grand Cafe so we could take in one more of the delicious cocktail offerings – a Basil Cucumber Smash that was refreshingly light cocktail made with Tromba Blanco Tequila that I'd love to duplicate at home but I know I won't be able to duplicate view.
So, how can one go and enjoy some of these drinks? The summer and nighttime cocktails (and I haven't tried them all but I'll be back!) are also available in the hotel's relaxing Lobby Bar area as well – a great place to meet up with friends afterwork or before an event or dinner. You won't necessarily need reservations so walk-ins are fine most of the time. If you'd like to access the Rooftop make sure you call the Rooftop Concierge at the hotel ahead of time for reservations. It's a coveted hotspot in the city so definitely check before you go.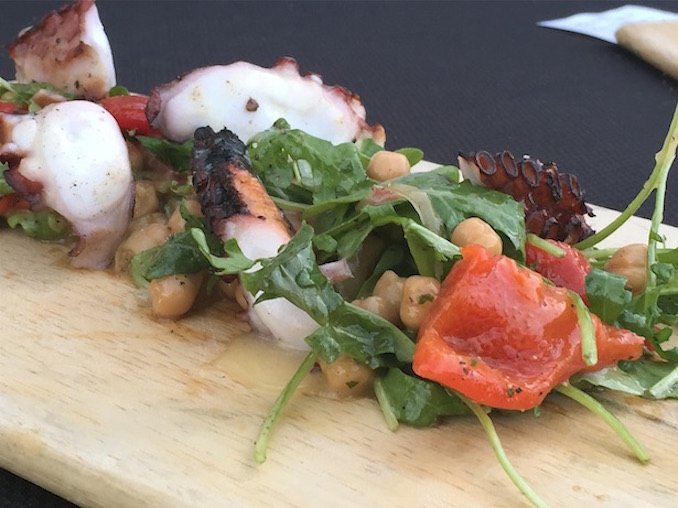 The Rooftop Lounge also offers a selection of bar snacks made-to-order including fresh soft tacos, sliders, and octopus salad. Don't go if you're in a rush…trust me. You'll want to linger. There are also special events that happen often at both bars so make sure you check their Facebook page often for details. An example is Thompson Live presented by Jack Daniel's that happens very Tuesday night form 8 pm to 11 pm on the Rooftop.
Whether you're visiting the city, or a local who needs a beautiful spot to chill with great friends and wicked drinks, this is it. It's a hidden gem.