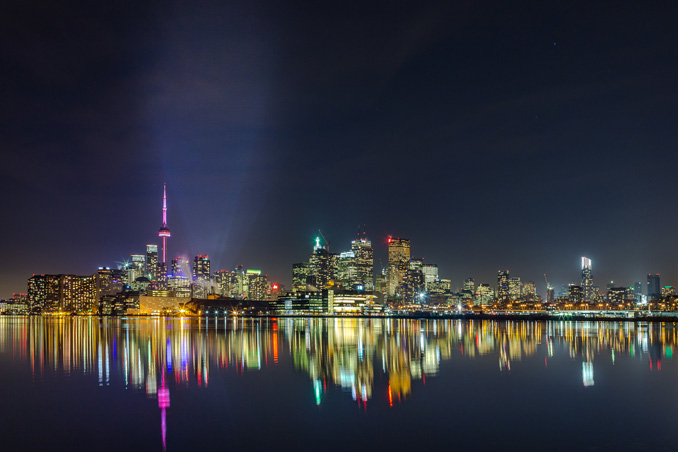 A 30 sec. long exposure of Toronto's skyline taken from the ever popular Polson Pier vantage point. The spotlights originating from the ACC (Air Canada Centre) are accentuated by the damp and hazy conditions that night. The vertical white lights of the Aura condominium tower (currently Canada's tallest residential building at 63 storeys) can be seen at far right.
Note: the spotlights are rotating and it is the long exposure that produces a conical effect.
To see more photos by Randy Hoffman, visit his Flickr page.
To submit photos to be shared with our readers, visit our Flickr Group Pool.