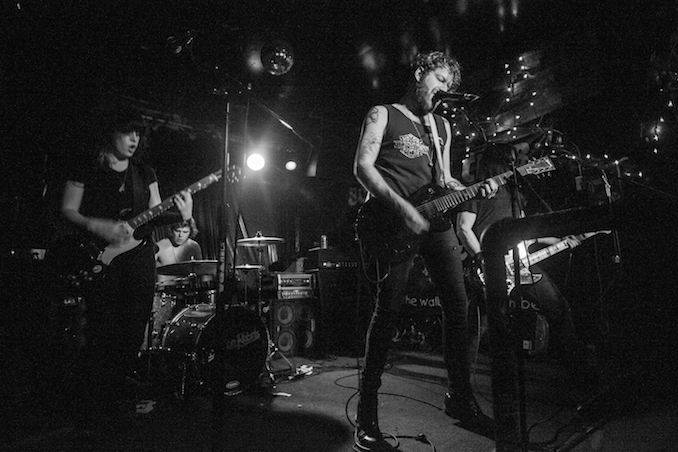 Let's not beat around the bush here, the Toronto music scene is currently on the cusp of something very special; its underground scenes are off the hook and the city is brimming with creativity.
I recently got to chat with two of these creatives, Julian Swift and Liam Jaeger, who are the two founding members of a punk rock band that formed in 1996, broke up, and then reformed in 2013, with many of the original songs in tact.
The Cola Heads have quite a long history in Toronto and are now getting recognition after years of being defunct – their video for their new single Die Young was released through NOW Magazine's website and they opened for Pennywise at the Danforth Music Hall earlier in 2015.
Tucking into large beef burgers at BQM Burger on Ossington, I sat down with the boys to talk about their background, the Toronto music scene and growing up with punk rock music.
So let's start at the beginning, you met in 5th grade in 1996 – how did the band come together?
Liam: I grew up playing guitar and was becoming interested in skateboarding, though I had totally no idea about the whole culture or how to do it. I met Jules after school one day – a tall, ginger mohawk haired kid with a Guns N Roses t-shirt and ripped jeans. We started by using his brother's music gear in the basement of his house and listening to a bunch of hand-me down records like Suicidal Tendencies, Dead Kennedys, Sex Pistols, Misfits and all the other classic stuff!
Julian: We all started in Riverdale in the east end, a neighbourhood where a ton of musicians grew up, the likes of No Warning and Fucked Up.
Liam: The whole culture of skateboarding and partying is pretty infectious. Growing up, I really wanted to be good at Hockey and Baseball and those kinds of sports, but I sucked at everything. When I started skateboarding and playing music, it was a world where I fitted in. I guess you could call it a place for outcasts to hang out.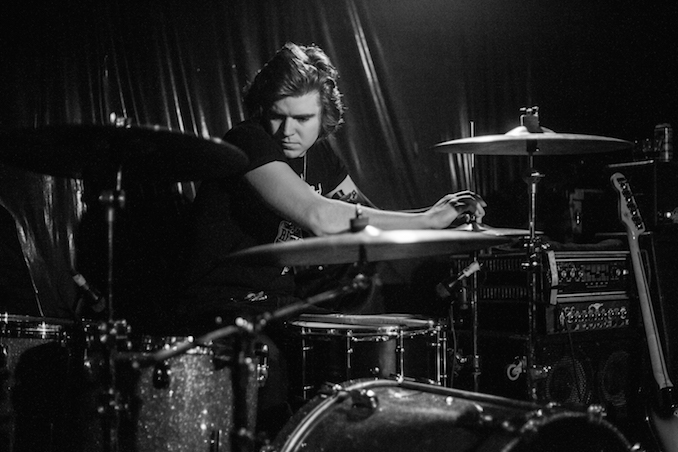 Was there a particular moment where you thought, we're going to do this?
Liam: The first punk rock gig we went to was d.b.s, a Vancouver band at a club called the Generator. Standing there in the room was the real moment where we realized…
Julian: This is us!
Liam: We knew then that we wanted to be a part of the scene because concerts on a smaller scale have way more of a personal connection. The culture is based on communities and people helping each other out.
Julian: I think we were destined to be a part of it because all of my brothers played in Toronto bands, like Nick Sewell who's a heavyweight musician with a band called Biblical. If it weren't for them we would not be submerged in the punk rock scene.
You got back together in 2013 with an EP, what made it the right time for The Cola Heads?
Julian: 15 years after we stopped playing initially, my brother Nick said we should reform. We tried to re-record the EP we had written when we were young but it didn't really work the first time. A year later we tried again and nailed it. It was true to the original songs we wrote back in the 90s, note-for-note and lyric-for-lyric.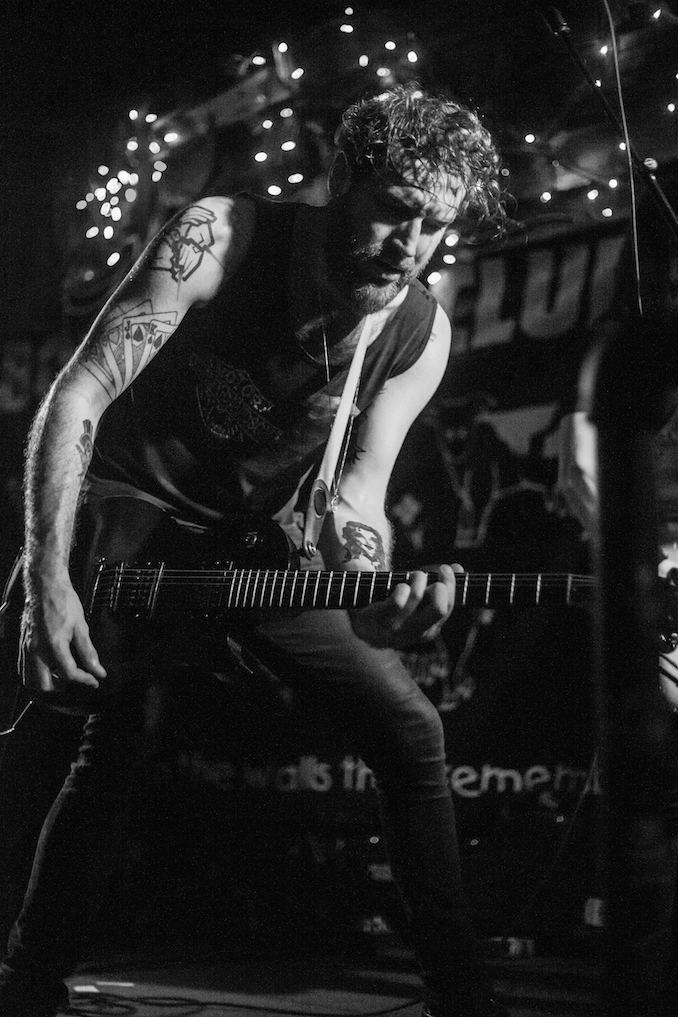 Liam: After revisiting those songs, we realized that there was real honesty in the way it was written. Punk rock as a kid is kind of perfect; it's just simple emotions and attitudes that don't ever really go out of style.
Julian: The lyrics still stand up.
Liam: It's cool that through our other band connections, we were able to get some really good gigs straight away when we reformed, like a show with Embrace opening for Pennywise.
Since the early days, you recently added Jacquie Neville (The Balconies) and Curtis Faux (Chainbreaker) to the lineup – how did that come about?
Julian: Curtis and I had known each other in Toronto since about 2004. He is one of my favourite bassists in Toronto so it was a natural fit.
Liam: At that time, we were a three piece, and I ended up going on tour with The Balconies soon after we reformed The Cola Heads. Whilst I was out of town, Hank Richards replaced me on drums. When I came back to Toronto, I started playing second guitar and the four-piece sound was really awesome. It was then that Hank moved away, so I went back onto Drums and Jackie from The Balconies joined. She had always been a fan of what we were doing.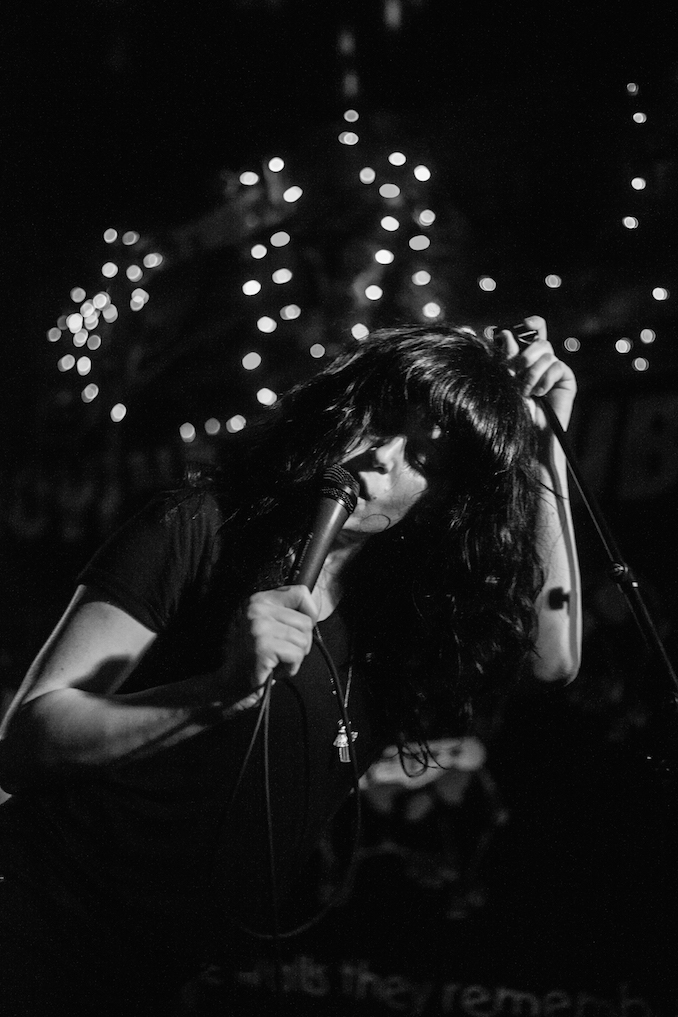 You worked with producer Jon Drew on Die Young!, a 7" with four punchy songs, how did that come about and what is he like to work with?
Liam: I did some recordings with The Balconies and through that became close friends with Jon. He captures the intensity and live sound of a band really well – the man is crazy at getting drums sounding earth-crushing on a record.
Julian: Some people make everything too slick, but not Jon. He is the go-to guy for underdog punk rock bands catching some buzz. His back catalogue is insane.
Liam: When Jon first came to Toronto he started working for a big studio as an apprentice. If a band didn't have a lot of money they would call him up because he had access to this great space and they just had to pay for the room. People went in and made wicked sounding recordings because he has always had a great ear.
Julian: In terms of rock and punk, he's a local legend.
There is a level of humour that comes across in your music, even in terms of the name The Cola Heads. Are practices and recording sessions a fun affair or deadly serious?
Julian: We've been making music for so long, it's just like hanging out.
Liam: The reason we work well together is because we have the same work ethic. That's a side note to the fact we're always there having fun.
Julian: I think that comes across, especially in a song like Bat Shit Crazy.
Liam: In terms of the name of the band, we grew up watching this Robert Rodriguez TV movie called Roadracers starring David Arquette. We used to watch it all the time on VHS, play the video game Doom, eat pizza and drink cola. That's why we called ourselves The Cola Heads way back then!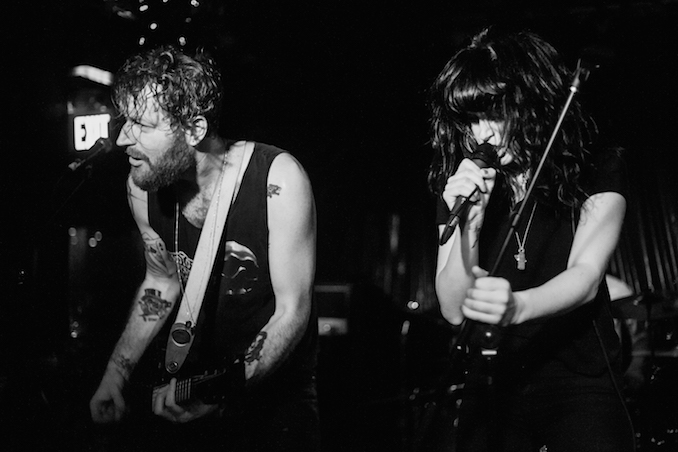 You've previously listed the likes of Green Day and Dead Kennedys as influences, but has there been a new band recently that's had a big impact on you?
Julian: It's funny because my mindset when writing is still to go back and listen to the older stuff from when we were young.
Liam: I would probably say people like The Hives, The Bronx or Delta Bombers. Delta Bombers are a killer Hispanic rockabilly band – the production on their records is great, like you're listening to something from the 50s.
What differences have you noticed in the Toronto scene from when you first started up until now?
Julian: It feels like people are hungry again for real music that doesn't need to be super polished. Jay Reatard seemed to start that revolution in Canada, even though he is American. It just seemed to be the beginning of people wanting to go to shows and just have fun – who cares if the music is polished?
Liam: It's unpolished but in a polished way.
Julian: The only problem is record labels have started to realize that and it's starting to become a little more commercial.
Liam: Sometimes people don't realize that they're not listening to real people, but we hope that when they see bands like us, it'll mean something more to them!
What does 2016 have in store for The Cola Heads?
Julian: We're doing a show for Collective Concerts opening for The Queers at the Horseshoe Tavern on 22nd February 2016. On top of that, we've got enough material for another 7" release so that's the next step!
Check out more from The Cola Heads on their website – http://thecolaheads.com