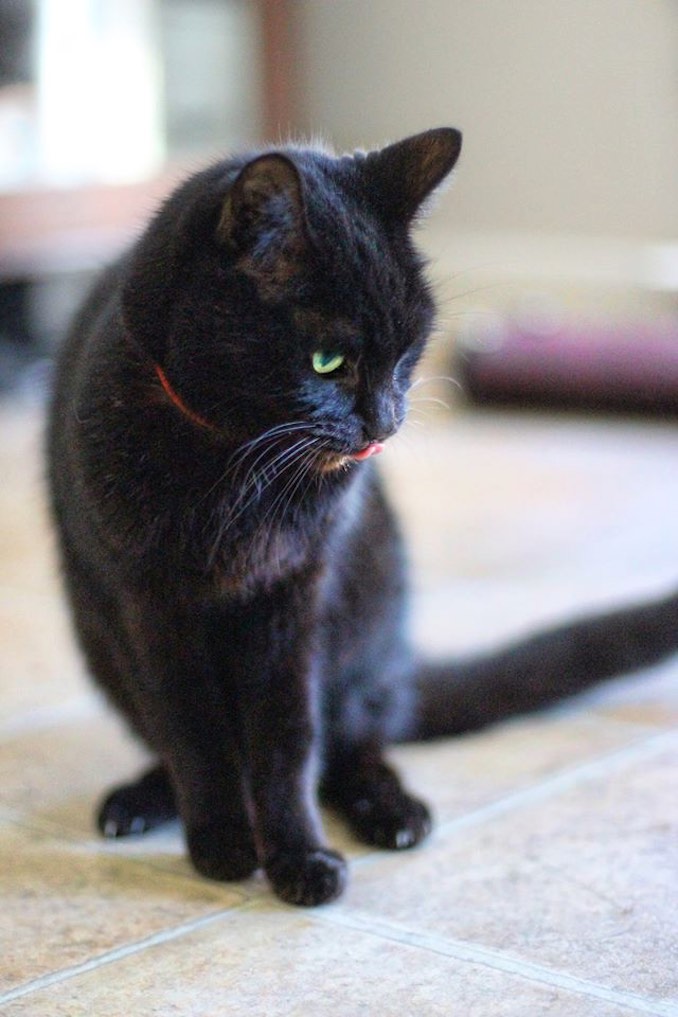 Meet Noir! – DOB: June 2004
Patiently waiting for the "furever" home he has yet to know, Noir is a long-time resident of NTCR. This handsome, distinguished older gentleman is a quiet sweetie who is often overlooked, as he does not demand your attention but when he gets it, loves it and purrs up a storm. With his stunning green eyes, he shows his appreciation for the "luvins" with a tender look that says "thank you and please don't stop". Noir is a gentle soul with a happy go lucky nature and a heart of gold, who enjoys human interaction. An independent fella who gets on well with ALL his roommates. His favourite pass time is snuggling up with one of his roommates or sitting on a high perch to watch everything that going on in his room.
About North Toronto Cat Rescue
This column features Toronto pets available for adoption.
Our current features come from North Toronto Cat Rescue which is a no kill, no cage shelter in Markham. They have saved over 2000 cats over the years from both the harsh environments of life on the streets and from kill shelters. They care for both kittens and adult cats but I always promote getting adult cats as it is a lot easier to pick the cat with the right temperament for you.
The shelter is run by volunteers with no government assistance. They currently have around 200 awesome cats that would love a good home.
For more info, Visit the NTCR Website.