In support of Black-owned restaurants, chefs and caterers across the city and country, this one week of deliciousness aims to bring much-needed attention back to the recovery efforts within the talented culinary sector. The special dining promotional event also offers an authentic taste from a wide variety of Caribbean and African cuisines. Featuring restaurants with exclusive, prix fixe menus (appetizer, entree, and dessert) within the range of $16 to $32 makes it the ideal time to explore and perhaps rediscover some tasty options! ByBlacks Restaurant Week this spring runs from May 16 to 22, 2022.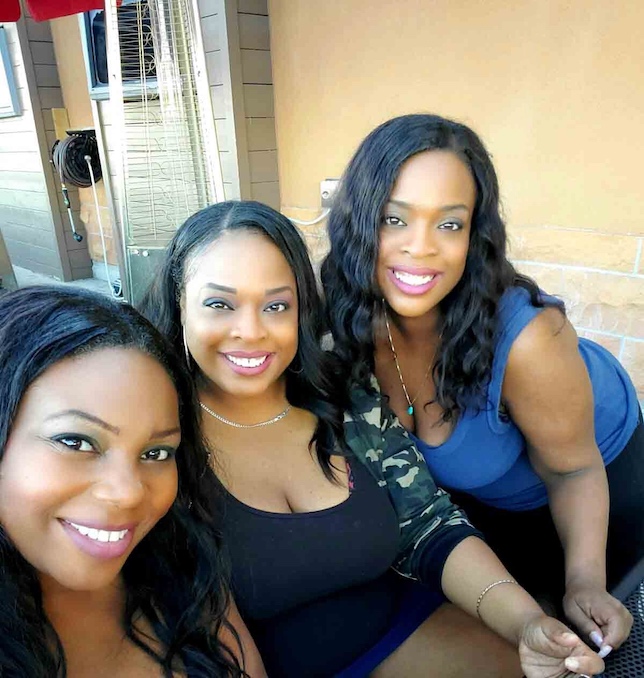 One of the restaurants participating in the culinary event is SugarKane (669 Danforth Avenue) that's owned, and operated by three sisters Nickey, Renée and Donna. Their business journey started as a catering business offering Caribbean and Cajun dishes but with what they say is with a little twist and fusions with different cuisines! With much support from friends and family the sisters decided it was time to open their own restaurant. "We've had a catering company for about 6 years, and opening a restaurant has always been the goal, because we love sharing our family recipes & cooking for people!" Said Nickey.  "We wanted to offer Toronto, a cool & comfy place to experience good food, good music and good vibes!"
Some of the most popular dishes here include their tasty Jerk Chicken Fettuccine Alfredo, Oxtail Bowl, Salted Caramel Bread Pudding and their wildly popular Uncle Ben's Saltfish cakes which they tell us is their own Dad's recipe!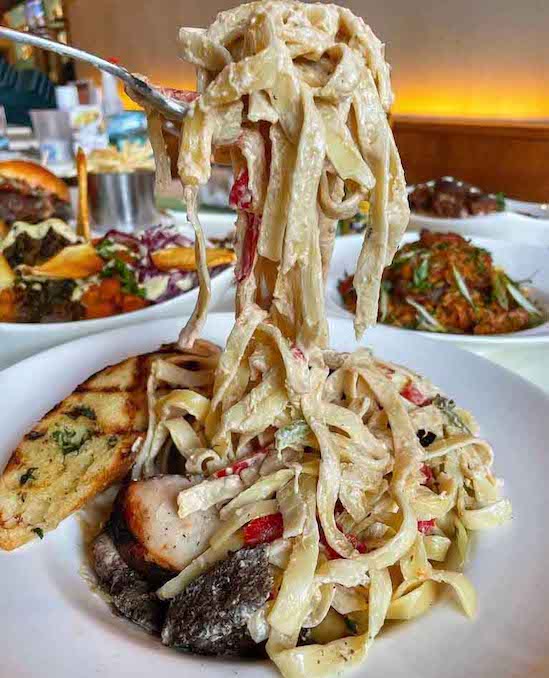 In June of 2019 SugarKane opened and for six months they were on track for success on the popular strip of restaurants. That is, until the pandemic forced the city to shut down. Like all of our city's eateries everyone had to find ways to survive. Luckily for the three sisters they've managed to survive.
But what do they want us to know? "SugarKane is owned by three black sisters and it has not been an easy task!" said Nickey. " It still is not easy, but we created  SugarKane out of the pure love of seeing smiles on peoples' faces when they've had a good meal. We absolutely love to see our customers have a good time, and we appreciate every single person that comes through the door."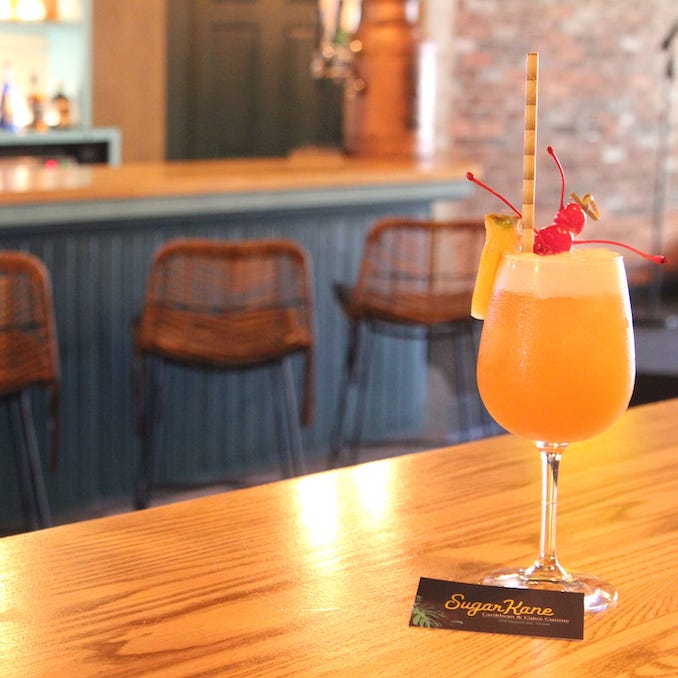 What's on their ByBlacks Restaurant Week menu? Look forward to trying their Jerk Corn, Jerk Chicken Fettuccine, Cajun Chicken Pasta, and definitely their Salted Caramel Bread Pudding.
Not quite ready for dine-in? No problem! Restaurants will also be offering pickup and/or delivery options via platforms such as SkipTheDishes, Uber Eats and DoorDash.
Other restaurants we are eyeing in, and around, the city include Boukan (Haitian), Caribbean Queen Jerk, Caribbean Slice, Cuisine by Noel, Ethan Chill Spot, FAM Bar, Rap's Restaurant, and the list continues to grow!
For a complete list of participating restaurants here in Toronto and across Canada visit the link here.