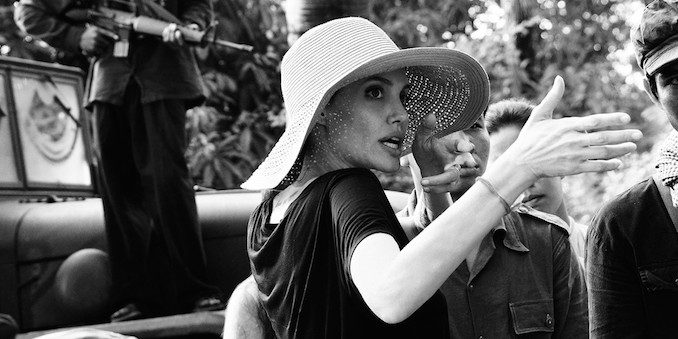 Part of the excitement during the Toronto International Film Festival is to take it all in! Sure we're used to the line ups and the bright lights at night but there's a lot more offered to enhance your experience.
What's caught our attention already? We've added these to our list of what else to see and do during this year's edition of the Toronto International Film Festival…
In Conversation With…: This year's programme offers intimate, thoughtful and insightful onstage conversations with Helen Mirren, Angelina Jolie, Gael Garcia Bernal, and Javier Bardem. This popular series delves deeper into the films and careers of the artists involved with them. Tickets available beginning September 4th.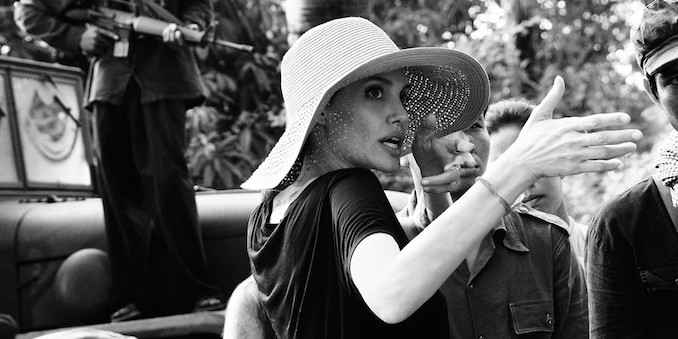 TIFF Festival Street: This popular four day festival (September 7 to 10) literally shuts down a part of King Street West (between University Ave. and Peter St.) for a pedestrian only access. It offers many fun and family-friendly activities, food trucks, free concerts and screenings, and exciting VR experiences.  Local restaurants extend their service out to the streets making this attraction a very appealing way to take in the Festival even if you're not attending a screening. Full schedule available at tiff.net
Dunkirk Free Screening at Ontario Place's Cinesphere: Film lovers and critics are already calling this one of the best films of the year and TIFF has announced a free IMAX screening will be offered with acclaimed Director, Christoper Nolan in attendance. A Q&A session with Nolan will follow the film.  Dunkirk will screen on September 10th. Tickets will be made available starting September 4th online on the TIFF website, by phone or in person at the TIFF box office.
Lady Gaga Special Performance: After the premiere screening of the Netflix documentary, Gaga: Five Foot Two, at the Princess of Wales on September 8, TIFF organizers have recently announced a special live performance following the film. The documentary, directed by Chris Moukarbel (Banksy Does New York),  is an intimate look at the super star off and on stage. The film will officially be launched on Netflix in 190 countries on September 22nd. We get to see it first at TIFF.
RBC Red Carpet Someday Now Experience: Fans are invited to reserve a spot along the red carpet for the big gala premieres at Roy Thompson Hall by registering in advance online at rbctiff.com. First come first serve and you'll get a confirmation of your reservation quickly. Bonus VIP access with closer seats if you're a RBC Avion card holder. Be camera ready as you may find yourself in the backdrop of many photos too!
Mongrel House: A week long celebration of film and the arts is housed in the historic Campbell House (Queen St. West and University). Parties are held each night to celebrate the film distributor's premiere screenings. Mongrel Media's roster includes the Opening Night Gala film Borg vs. McEnroe, MARK FELT: The Man Who Brought Down the White House (Liam Neeson), Call Me By Your Name, The Rider, AVA, A Fantastic Woman, Novitiate. You may even find yourself hobnobbing next to a celebrity or two. The only way to gain access to the VIP parties is to enter for a chance to WIN tickets. Check out Mongrel Media's social media pages for updates.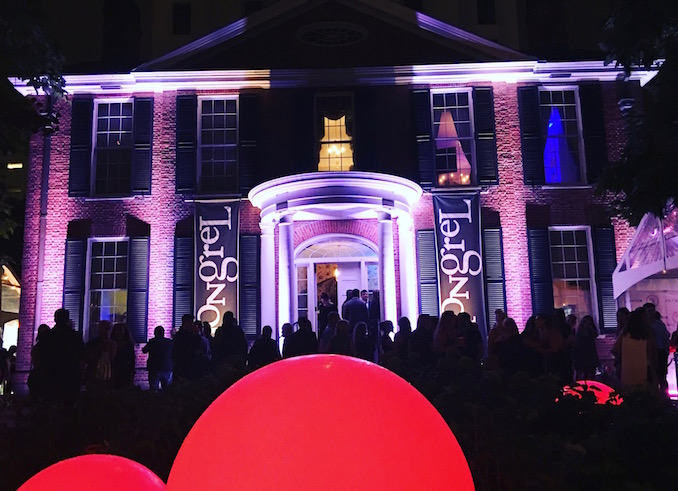 Sterling Wines x Festival Style Magazine Cover Photoshoot: Experience being on a magazine cover shoot with you being the star complete with a stunning backdrop like you've just strolled through the vineyards of Napa Valley. Guests can opt for a 360 environment or images for social media sharing. The photo sessions only available during Festival Street only from September 7 to 10th.
Hazelton Hotel & ONE Restaurant Red Carpet: Get pampered the way the celebrities do at the Valmont Spa tucked away in this quiet retreat inside the hotel. This Spa is the only place in Toronto to be pampered with the Swiss skin care line that's highly sought after by many a-listers. Continue living a dreamy afternoon and hit up the swishy bar at ONE and enjoy Red Carpet cocktails. Sunglasses optional. Then saunter over to check out the limited engagement Dali x Yorkville Village art and fashion exhibition (September 7 to 30) that features a curated selection of fashion-focused works by Salvador Dali and dresses inspired by the surrealist icon. By the way, Toronto Fashion Week collides with TIFF 2017.
Ritz-Carlton Hotel Velvet Rope Experience: Book yourself into the Spa My Blend by Clarins for one of the TIFF-themed treatments like the "Scene Stealer" or "Star for a Day". You don't have to be a hotel guest to visit to check out the lobby that will be TIFF ready with a 15 foot chocolate centrepiece, champagne garden, candy station and a perfect backdrop for your selfies.