The city is getting ready for the Toronto International Film Festival and while we've circled the films we have our eyes on we too can't help but get swept up in the excitement of spotting a celebrity or ten. We're often asked where to go for a possible celebrity spotting. Truthfully, your chances of spotting an A-lister is pretty high given the sheer number of actors and directors that descend on the city this time of year and at almost any time of day!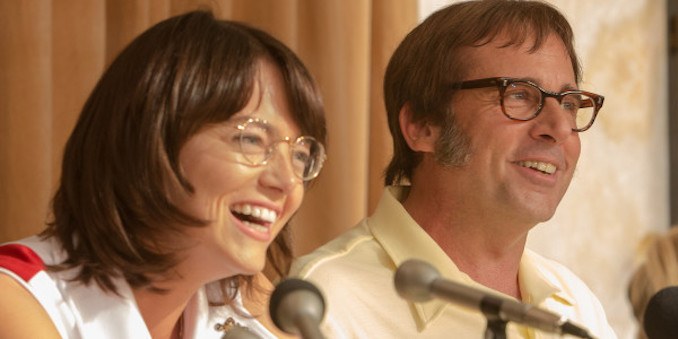 Here are some tips on where to go…
Take a look at the TIFF schedule first: The galas and special presentations always will have a red carpet for the premiere screening. Fans have always gained access just simply by lining red carpet areas at the various theatres. Festival big gala hotspots like the Visa Screening Room at Princess of Wales Theatre,  Roy Thompson Hall, Elgin Theatre Winter Garden Theatre, and Ryerson Theatre are great places especially to feel all the buzz and excitement. If it's your first time to the Festival, be warned! Fans and shutterbugs line the red carpets early. Pro tip: As the cast walks through the press tents we've witnessed surprise hand outs to their hard core fans. They will sometimes ask the gathered crowd a trivia question to grant those coveted tickets.
Don't overlook subsequent screenings: The premiere screenings often include a special Q&A at the end of the show but sometimes you can also spot an actor or director at a second screening sitting amongst the crowd. Why? It's a little more relaxed and no one really expects them there. They also want to see the audience's reaction to their film without all the fan fare. Be polite and leave them space.
Early risers: Not all celebrity spotting happens at night. Catch them on a quiet morning stroll to coffee shops and healthy bars close to hotels. Yorkville has several options including yes, Starbucks, Whole Foods, nearby Calii Love (for acai bowls) and Good Press are all good options.
Night Owls: After all the red carpet shenanigans, press junkets, and obligatory party appearances some stars will venture out late, late out at night and retreat to their hotel bar to grab a nightcap. We've been pleasantly surprised at how relaxed they are. Order up a cocktail and just watch. Our favourite spots to sip and see a star? ONE Restaurant & Bar at Hazelton Hotel, The Lobby Bar at the Shangri-la Hotel, DEQ Terrace & Lounge and Ritz Bar at the Ritz Carlton Hotel, and d|bar at the Four Seasons Hotel.
Party Action: There's no shortage of  industry hosted dinners, cocktail receptions and after parties happening during TIFF so the chance of catching a glimpse of a celebrity on the way in (and out) is good!  Many restaurants and event spaces are home to TIFF parties throughout the Festival weeks. Popular spots include Storys Building, Byblos, Lavelle, Nordstrom Supper Suite at STK, and of course Soho House.
Mongrel House at the historic Campbell House will once again host many industry & film parties celebrating their roster of films including Borg & McEnroe (TIFF Opening Night Gala Film), AVA, Meditation Park.
Nespresso is hosting the premiere parties for George Clooney's film Suburbicon with Matt Damon and Julianne Moore, as well as a Brie Larson's Unicorn Store. We'll be watching them closely for word on whether they'll also be visiting the boutique in Yorkville for a coffee fix.
RBC House (11 Duncan Street) will be home to the Roger Ebert lunch and panel discussions as well as several film parties. Expected to attend are Kevin Hart, Elle Fanning, Rachel Weisz, Rachel McAdams, Kate Mara, Claire Foy and more.
The Broadview Hotel in the Riverside district is the newest entry into the hotel scene with a pretty sky lounge ideal for parties.
Oh! And make sure your smart phone is charged up! See you out there!