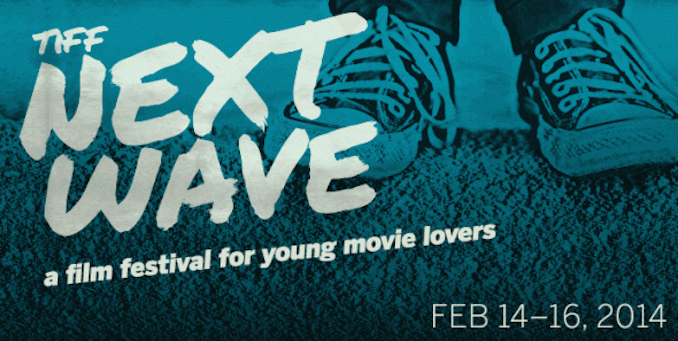 Today is not only the beginning of the weekend, it's also the start of the TIFF Next Wave Film Festival: A film festival for young movie lovers. The festival contains programming aimed at youth aged 14-18 and features films from all over the world. But you don't really have to be within that age group to enjoy a good teen movie. The festival starts off with a "Battle of the Scores" featuring six high school bands that have been given the opportunity to compose a score for a short film in three weeks and they will be performing live on stage tonight. On Saturday, TIFF Next Wave features Cult Classics: Teen Rebels Movie Marathon which include Mean Girls, Rushmore and Donnie Darko.
Prior to the marathon, the first film premiering at the festival is the comedy, Camp Takota. It features Grace Helbig, Mamrie Hart and Hannah Hart who have previously achieved YouTube fame with a combined following of over 3.5 million.I had a chance to speak with the film's producer, Michael Goldfine. He will be hosting the premier while some of the cast will Skype in.
Where did the idea of Camp Takota come from?
Well the original idea came from the idea that ever since I left camp, I wanted to get back to camp. I went to camp for many years as a camper, then as a counselor. I think maybe in the back of my mind, it was my way of finally getting back to camp. My idea was that if everything kind of went to hell in my life, if I lost my job, I could always end up going back to camp as a counselor no matter how old I was. So that was really the impetus to write this story. Then when I ended up meeting Mamrie, she was working on a camp movie on her own so the two of us sort of hit it off and we decided to write the actual story ourselves together.There's a lot of both us in there, that's the combining of the stories.The original story was going to be a guy but then I met these three amazing women and then I found this amazing writer to help write this and it kind of morphed into something a little different.
Why the decision to use three YouTube stars specifically?
What happened is that I had this story that I wanted to tell. The rough outline and then we wrote the story together. I didn't think I'd get it out to the masses going the traditional route. And so I was trying to figure out how I would get this out there and we decided the best way was maybe to partner with talent who had a connected audience. Then it just so happened that we also needed to find a great group of talent, tremendous actors also so if we didn't find that, there wouldn't have been a movie. It just so happened that I found three who not only had a tremendous audience but who also happened to be phenomenal actresses.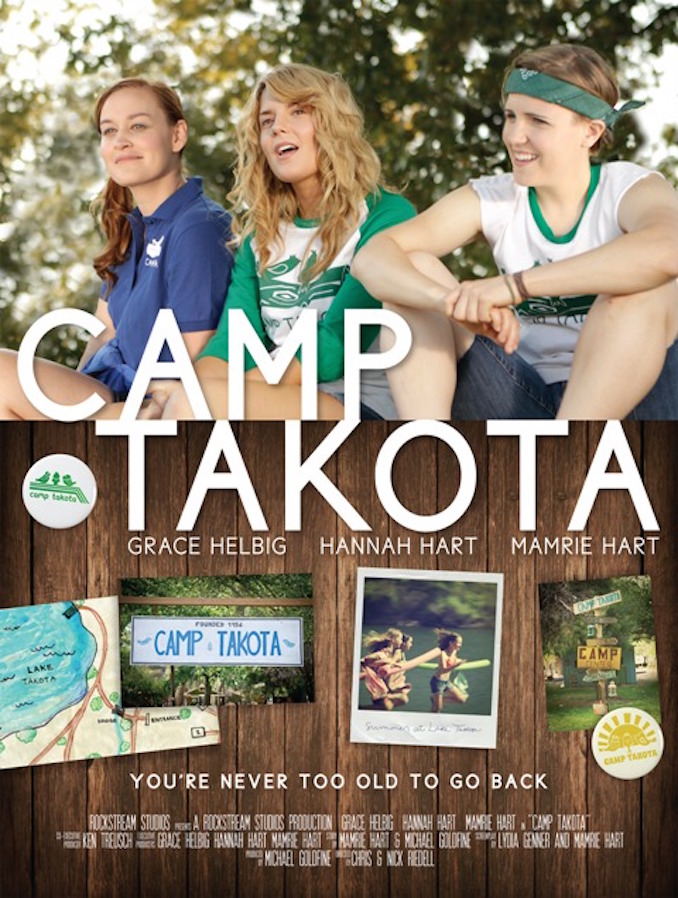 What were some challenges you encountered during production?
I think one of the biggest challenges, self-imposed, was timing. I wanted to do this very quickly and the one thing that I was lucky enough to do was I surrounded myself with three very very sharp, smart, executive producers. What they lacked in experience, they made up for in intelligence. So it was great. I had the three of them as my partners and they helped make everything run smoothly and they helped fill in any gaps. So it was time and with any small budget, that's always going to be the challenge. We didn't have a ton of money to make this movie.
How long did filming take?
I think we ended up shooting for seventeen days. That wasn't really ever an issue. We wanted to get this movie out quickly to the fans because they were with us during production so it wasn't the actual shooting of it. I compressed the post-production schedule such that we wanted to be done in post-production very quickly.
How did you get involved with the TIFF Next Wave Film Festival?
We were very fortunate. They heard about us, they heard about the movie and they asked to see an earlier cut of it. So we were happy to show them because, you know, they have an amazing reputation so we were honoured and let them see an earlier cut of it and they seemed to really like it, saying that it would be perfect for the film festival. So we said we'd love to show it to the folks up there, we have a bunch of fans up there so we're honoured to be invited and bring it up.
Have you guys already submitted the film to other festivals as well? What's next?
No, we haven't done any submitting to festivals. You know, it's interesting, we made this movie 100% for the fans so much so that the consideration of a festival…well, we never even considered festivals. We just thought, we know this group we're making it for, and we know there's a much wider audience. The original idea for this was the passion for camp and all the great things that come out of camp, friendship, life lessons and all these amazing things you appreciate even when you get older. But when we started making this, we grew this thing we've come to call "Takota Nation" and we've become very close with them and they've become like a family to us.  As we started making it, shooting it and posting this movie, we just felt like we're making it for our family. We never even thought that we should start taking this to festivals. That's why we were so surprised and honoured when someone outside our family, our core fans, was like, "Oh, we want to see this movie too."
So will you consider submitting it now?
Yeah, I guess. We're so wrapped up in getting this out tomorrow. I guess it's something we need to now consider.
Tickets can be pre-ordered at CampTakota.com. For all other festival info, click here