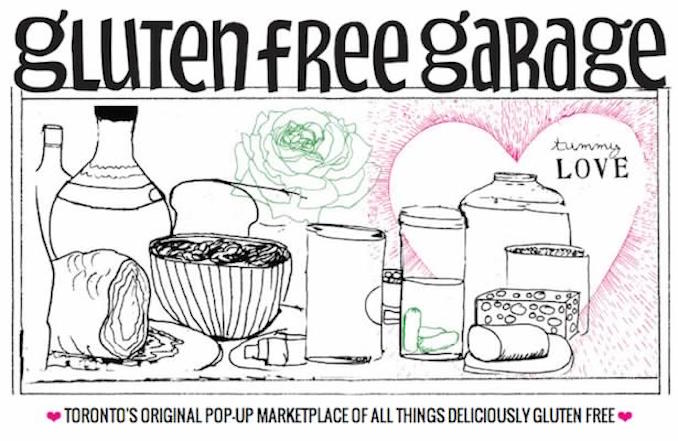 The Gluten Free Garage (GFG) is a local pop-up event that feels like a farmers' market but with a gluten-free twist. I recently learned that I had gluten sensitivities so this couldn't come at a better time! Even though gluten-free products are becoming wildly popular, it's still hard to find something that actually tastes good. Luckily RonniLyn Pustil, founder of GFG, has handpicked the city's best gluten-free eats and lifestyle treats to feature. And for the first time, GFG will have beer and cider tasting!
If you're like me and new to the gluten-free world, then check out the GFG speaker series. You'll learn how to make healthier choices at the grocery store, how to substitute ingredients in cooking and much more! For information on all speakers check out http://glutenfreegarage.ca/speakers.
I know where I'll be this weekend. Come discover Toronto's gluten-free community with me! Read on for my interview with RonniLyn.
EVENT DETAILS
Date: Sunday November 9, 2014
Time: 10am to 4pm
Location: Artscape Wychwood Barns, 601 Christie Street
Admission: $10 for adults, free for kids 12 years and under
Tickets available at the door or online at http://glutenfreegarage.ca/event-details/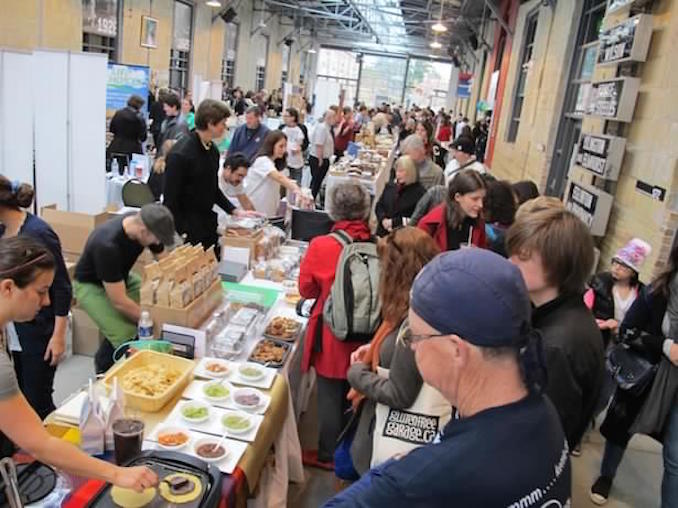 Does gluten-free automatically mean healthy?
For people with celiac disease and gluten intolerance, eating gluten free is crucial for their health. However, that doesn't mean that all gluten-free food is healthy. Our family definitely eats more healthy than we did before my daughter got diagnosed with celiac disease and we made our house gluten free. Entire aisles of the supermarket are no longer accessible to us. But there are a lot of GF products that are filled with sugars and starches, and for the most part we try to avoid these. We're always on the lookout for more wholesome and nutritious gluten-free products. Really, the healthiest way to eat gluten free is to stick with foods that are naturally gluten free and unprocessed. But there definitely are healthy gluten-free products out there. Most that I've found are being made locally, and we pride ourselves on showcasing these local businesses and their healthier and fresh gluten-free products at Gluten Free Garage.
Why do you think gluten-free products have become so popular in the last few years? Are people just more aware of their sensitivities now?
I think there are several reasons for this. The incidence of celiac disease is definitely on the rise. It is now four times more common than it was 50 years ago. And for reasons yet to be determined, the incidence of gluten intolerance appears to also be increasing. And, yes, people are more aware of their sensitivities now. There is a spectrum of gluten-free people out there — from those with celiac disease and gluten intolerance, to those who eat gluten free because of other health issues or simply because it makes them feel better, to those who want to lose weight, to those who hear about celebrities who are GF and so they want to try it out (the gluten-free chic, I call them), to those who are just curious about it and want to try it out. I think the book Wheat Belly, which was a #1 New York Times bestseller, and its cookbook spin-offs, have also had a huge influence on the general public's shift to gluten-free eating. And companies, from large corporations like General Mills and Dare to smaller local businesses, are feeding the demand by creating new gluten-free products.
What are some of your favorite treats and why?
When you go gluten free, the main thing you have to give up is the baked goods you love to eat. And when you're a kid (like our daughter Lily who has celiac disease), baked goods are a big part of your life. Our favourite treats in our gluten-free house are fresh-baked goods. I'd say we get the most excited about donuts! Five years ago, when we first made the switch as a family to gluten free (in support of Lily, who was diagnosed at age 3), most of the baked goods we could get our hands on were packaged or frozen. For the most part, they didn't generally taste good nor were they good for you. And then we started to discover small, local bakers who were making delicious, fresh-baked gluten-free goods. Like Bunner's Bakeshop, Defloured, Organic Works, Tori's Bake Shop. And now there are so many places to go for fresh-baked gluten-free goods. It's really a treat for us and it sure helps when I don't have time or don't feel like baking.
How much has the Gluten Free Garage grown since it started?
Size-wise the Gluten Free Garage has grown from about 40 vendors at our first marketplace in 2012 to close to 70 at our upcoming event on November 9th. This is about as big as we can get at our venue, Artscape Wychwood Barns. At each marketplace we introduce something new. First it was food trucks and guest speakers and now we're doing beer and cider tasting for the first time, which I'm really excited about. What I love about GFG is how it brings together community. For many people, food is a way of sharing and connecting, and that's a big part of GFG, spreading the tummy love.