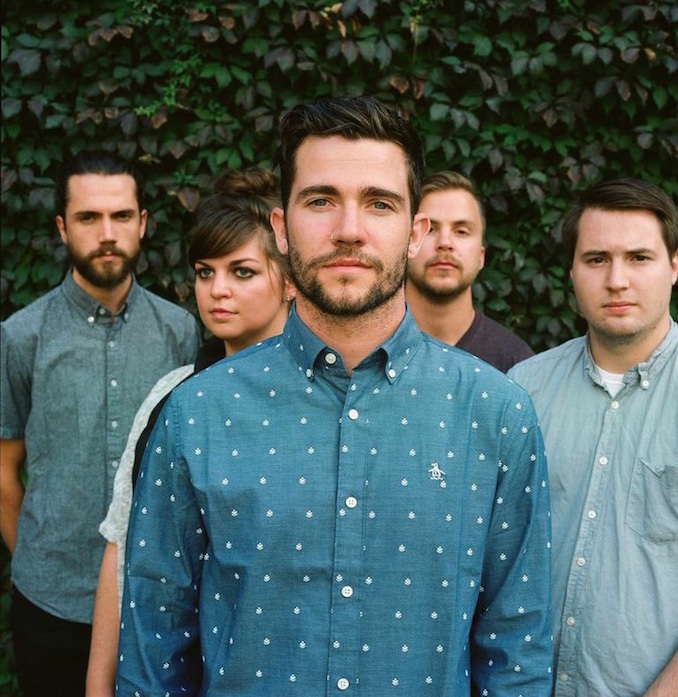 HIGHS are a band fairly new to the music scene in Toronto. They are a gang of super friendly folks that play happy tunes that will bring a smile to your face.
HIGHS are re-releasing their self-titled EP which includes a new track entitled "Mango." Who doesn't love mangos? This track is just as sweet and juicy with tasty guitar licks, a bouncy bass line and light drums to get you moving. A similar theme runs through the band's EP.
The band is also currently at the start of their national tour including CMJ in New York and a bunch of Canadian dates with Twin Forks. I had a chance to chat with HIGHS about their EP, the tour and the things they love about this great city we call Toronto.
You're about to embark on a national tour. What are you most excited about?
It's our first national tour so even the fact that we're going is pretty exciting.  I'd say that the most exciting thing about the upcoming tour is playing in cities we've never played, playing to new people in new rooms, checking out the Eiffel Tower.
You've decided to re-release your debut self-title EP with a new track. Why did you decided to do this? Do you have new music coming soon?
We felt that new song added to the EP, Mango, aligned itself more with the EP than it would have on the full length that we've been working on.  We've had some pretty good response to Mango live and we wanted to get it out there and felt that the best bet was to release it as part of the EP.
Who does the songwriting? Do you split the duties when it comes to arranging and writing individual parts for live shows?
Usually one person will approach the rest of the band with a song idea, whether in the initial stages or a fully completed song.  From there the band will workshop, mess with it a bunch, and come out on the other end with what is hopefully a cool sounding little song!
Favourite song to play at the moment?
The newest one, always!
Watch the live video for "Mango"
Do you incorporate any covers in your current live set?
We play a cover of The Talking Heads' song 'This must be the place (Naive Melody)'.  We usually keep it hidden up our sleeves for just the right moment.  It's a lot of fun to play and we think to watch!
Any rules in the tour van? Minimum of 3 days without a shower?
Rule #1 – No grapes will be left under the seat for weeks to turn into sweet sweet berry wine.
Rule #2 – Should an individual choose to eat 3+ Montreal sesame seed bagels, the individual shall be required to pick up the seeds at such time.
Rule #3 – If an individual is to throw an apple core out the window, they must first ensure such window is open.
Do you find it's easier to write a happy or sad song?
Despite the fact that the EP sounds almost overwhelmingly happy, Sad songs are much easier to write.
If you had to collaborate with one toronto band, who would it be and why?  
There are so many Toronto bands that we look up to and would love to collaborate with… so let's say.. a super group consisting of The Rural Alberta Advantage, Lowell, & Fucked Up.  Now wouldn't that be sweet.
You have a summer jam you've been listening to?
Big Time!  'Everything Nice' by Popcaan OR 'Shake Me Around' by Rubblebucket.
Top 3 artists that have inspired you in your life?
David Byrne, Annie Clarke, Beyonce.
Favourite place to eat in Toronto?
El Asador, Bahn Mi Boys, School (for brunch).
Favourite thing about the city?
There are so many things that we love about Toronto but if we had to pick one, Rick Moranis.
Favourite hang out in T.O?
Northwood or Get Well.
Random rapid fire:
Sneaky Dees nachos, Hey Meatball spaghetti or a superfood salad from Fresh? Heck, that's a good one!  Going with superfood salad… with the nachos being a close second.
Queen or College St?  College St!
Trinity Bellwoods or Highpark? Trinity Bellwoods
Early bird or night owl?  Night owl all day!
Road or studio?  Studio
What do you think of physical vs digital album sales? Do you have a preference? Any thoughts for the future?
It's kind of fun to have the physical copy of an album.  The artwork, the cool packaging, that sort of thing – there's something nostalgic about finding an old physical album and putting it on.
What is one thing about each member that people don't know about you that they wouldn't expect?
Joel is an engineer by trade, Karrie has a toe for a finger, and Doug can't count backwards.
What's next for the HIGHS?
First up – NYC, SECOND UP – TOUR ACROSS THIS NICE COUNTRY OF OURS, THIRD UP – A NEW RECORD!!!!!
You can catch HIGHS perform their happy toe-tapping tunes on Lees Palace.  
Check out the bands website.