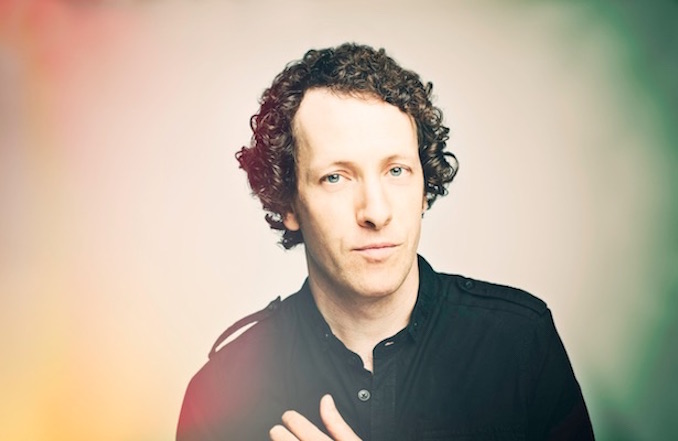 Catchy melodies, playful vocals and driving grooves sum up local piano-pop songwriter Mike Evin. Drawing from influences like Ben Folds and Michael Jackson, Mike has written a new batch of songs in an uplifting album called Life As A Lover: an ode to finding new love and learning to live with loves past. Produced by JUNO-nominated Howie Beck (Feist, Walk Off the Earth, Hannah Georgas) right here in Toronto, this is the album you will want to check out if you're into catchy hooks and dance pop jams! We had a chance to chat with Mike about his new tunes and all the things he digs about our wonderful city.
***
Congrats on your new album Life as a Lover. Tell us about the recording process.
Thanks! My producer, Howie Beck, and I pretty much played everything on the album. It was a very close-knit process. We did a few days at Revolution Recording, a big studio in town, where we laid down all the piano and drums – mostly live off the floor. Eventually the sessions moved to Howie's home studio, where we finished off the vocals, keyboards and guitars. We had a few guests on horns and upright bass. The focus throughout was on making each part of the arrangement count. The secret of the album is really the chemistry between Howie and I, both as musicians and as arrangers.
Do you find it's easier to write a happy or sad song?
Definitely a happy song
If you had to collaborate with one Toronto band, who would it be and why?
I just saw Rich Burnett perform a few weeks ago at the Burdock. He's an amazing songwriter, singer and guitarist. I would love to write with him! And it looks like we're going to make it happen.
How long have you been performing music? What keeps the fire going?
It's been almost 20 years! I'm constantly inspired to get better at what I do and learn new aspects of it. Plus playing music can really tap into a pure space that would otherwise be missing in my life.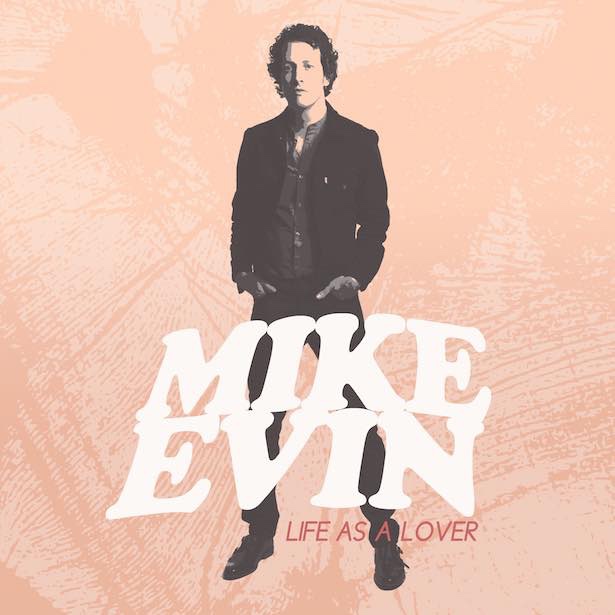 Life As A Lover Tracklist
1. Have I Ever Loved?
2. Shake Well
3. Alli
4. Al Green
5. If I Stay This Lonely
6. Lose My Grip
7. If There Is A One
8. First Friends
9. Darlin' Whenever
10. Homelands
What's your favourite song you've ever written?
"Homelands", off the new album
What do you do when you're not doing anything musical?
I watch documentary films and play squash
What's your proudest moment on and offstage?
Onstage – performing my songs with a string quartet for a CBC broadcast in 2011
Offstage – every time I write a new song
Top 3 artists that have inspired you? Was Al Green a big influence?
1. The Beach Boys
2. Paul Simon
3. Laura Nyro
I love Al Green and got the chance to see him preach at his church in Memphis. He's definitely influenced me.
Favourite place to eat in Toronto?
Charmaine's Place (on Davenport)
What is one random thing about you that people wouldn't expect?
I used to design pretend ski-hills when I was a kid.
Check out the video for the first single Have I Ever Loved below:
Rapid fire:
Sneaky Dees nachos, Hey Meatball spaghetti or a superfood salad from Fresh?
Superfood salad from Fresh
Queen or College St? College St
Trinity Bellwoods or Highpark? High Park
EP or LP? LP
Early bird or night owl? Early bird
Road or studio? Road
So what's next for Mike Evin?
I'm just finishing up an EP I recorded at home of songs inspired by a trip to Cuba. In September and October I'll be touring Canada. Beyond that, I'm looking to find a team to release and promote the album in the US and Europe, so that I can continue touring and spreading the music!
You can catch Mike Evin live in Toronto on November 10th The Burdock Music Hall! Find more info on this pop crooner at www.mikeevin.com.