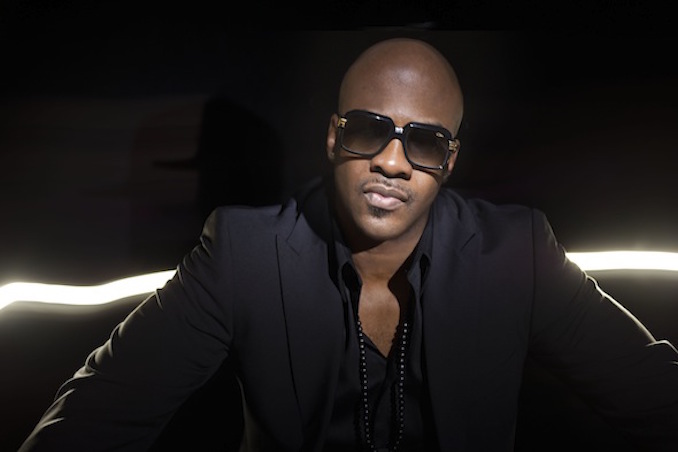 Maestro Fresh Wes. The King of Canadian Hip Hop. You should know this by now. 1989 was the year. "Let Your Backbone Slide": the first platinum Canadian rap single ever. "Symphony In Effect": the first (nearly double) platinum Canadian rap album ever. "Black Tie Affair". "Maestro Zone". "Naah, Dis Kid Can't Be From Canada". "Built To Last". "Ever Since". Building with Showbiz and D.I.T.C., Kardinal Offishall, Ghetto Concept, Michie Mee, Infinite, and so many others. He then became an actor. 'Metropia' to 'Paid In Full', '4 Brothers', 'Honey', 'Redemption: The Tookie Williams Story', and 'Get Rich or Die Tryin', amongst others. His latest milestone achievement was publishing an amazing autobiography, logically titled "Stick To Your Vision", which has brought Wes Williams to schools for speaking engagements and performances to edutain the youth. I am proud to say I actually shed tears while reading Wes's coming of age story. It was a joy collecting the insightful jems he offered in the book that isstructured in three parts: "Expectation, Operation, Destination", as well as expanded with stories from meeting Donovan Bailey, Steve Nash, Queen Latifah, and Sol Guy among many others. Chuck D doesn't just call anybody "a hip hop god".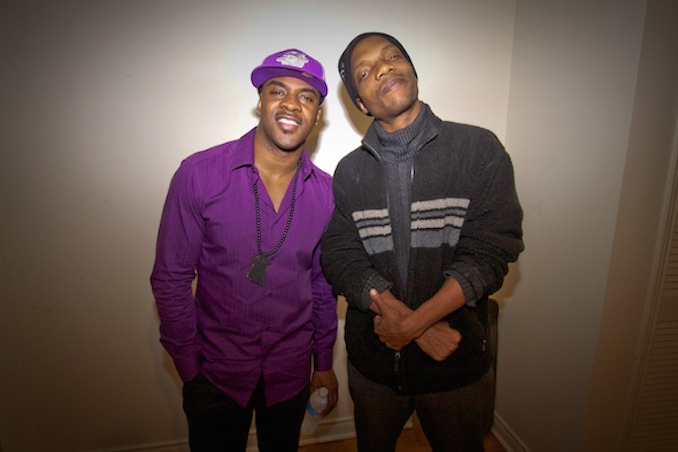 Enough praise cannot be give in regards to how much love, lessons, skill, heart and inspiration Maestro has created for the heads in hip hop culture, and far beyond. Maestro can even count former Canadian Governor-General Michaelle Jean as a believer. But it wasn't easy making it this far. Over the years, Maestro is a man who has endured his fair share of high-grade homegrown Screwface Capital cricitism, Canadian betrayal, and artistic adversity to make it to this point in time. But thankfully, after diversifying his portfolio for the last decade in a variety of industries and creative capacities, he has returned to his first love: rhyming. Conceptually coming full circle as well, the October release of the 'Black Tuxedo' EP is a blistering blast of Maestro Fresh Wes flavour for 2012 hip hop. Featuring frequent collaborator Classified on the Blue Rodeo-sampled 'Reach for the Sky', as well as featuring production Rich Kidd and vocals from Canadian indie rock group The Trews on "I Wanna Know", Maestro has also set the stage for another throwdown in 2013 with a full length album entitled 'Orchestrated Noise'. With k-os's ceremonial introduction on 'Too Melodic' featuring Suzka, the first track on 'Black Tuxedo' we're instantly taken back into the Maestro zone. And on the title track, DJ Scratch Bastid slicing up a classic Fresh Wes vocal snippet in-between some Ron Nelson soundbites, before Maestro runs down a history list over an uptempo piano-driven sonic sizzler.With his inimitable style, flow, astute social observations, wit ("Northern Touch' was a classic but one MC was missing though!"), and timeless energy, it feels good to hear those Scarborough vibes that nobody else quite creates in the world of hip hop.
As Addi "Mindbender Supreme" Stewart, I've been blessed enough to have conversations and do interviews with a lot of my heroes. RZA. Nas. Kool G Rap. Kanye West. Chuck D. Method Man. Raekwon. And many more. But sometimes, shit happens.
Like in the middle of this 22-years-in-the-making interview with one of my all-time favorite Canadian icons: the Godfather of Canadian Hip Hop Music, Maestro Fresh Wes!
After gathering at my friend Joel's house on a cozy October afternoon, as arranged by fellow music lover and publicist Kat Stewart, an animated Wesley Williams and I were a good ten minutes into a passionate conversation about art and Canadian culture and musical legacy, when I looked down, and my damn iPhone was NOT recording! But it don't stop, and it don't quit. As the saying goes: the show must go on. And this is how the story goes…
Maestro: "…even what I've done in Canada.
"Aw, for fuck sakes! It wasn't recording!"
Maestro: "See that wasn't supposed to be documented! Well, you memorized certain things."
"I definitely remember."
Maestro: "…C'mon son."
"Well… my memory's getting better than it's ever been."
Maestro: "HAAAA HAA HAAA! That's a good one! That was good. I like that. That's a good comeback."
"I wouldn't say it if it weren't true though!"
Maestro: "Dude, I felt embarrassed today. I had to go to GlobalTV, and I couldn't remember if it was on Don Mills or Eglinton… and I mentioned there in my tune 'Don Mills and Eglinton'! So my memory is not as good it used to be! That's why I'm laughing."
We shared some other stories of the mysteries of the depths of time and music, and it was a great time reflecting on our many stories and experiences in the show.
Maestro told a story when he messed up a performance of 'Let Your Backbone Slide' in Ottawa because he was so ecstatic that Measha Brugergossman was sharing the stage with him, as well as being surrounded by so much exciting energy. So he invited a gang of b-boys on stage to throw down with him for the classic jam to overcompensate his hilarious mistake.
When you're the Godfather of Canadian Hip Hop History, you're allowed to let the crown rest on the ground every once in a while. Nobody is perfect, and neither is Maestro. But we are blessed to have such an exceptional brother with us. The pinnacles and chasms that Wesley Williams has survived and thrived off of have positively guided the path of countless people around the world for a variety of reasons. Maestro is a man following his heart and creating his destiny as his dreams grow. Still sticking to the vision of being a lyrically-gifted musician, I continued with my questions.
So Cormega once said: "I do songs that I give to the world, and the world takes me where my words have gone." Where haven't you performed yet?
Maestro: "I've been to France, Cayman… I haven't done too much international stuff. Basically I took like 12 years off to concentrate more on acting. And within that 12 years, a lot has been developed within local Canadian artists both nationally and internationally with independent artists, while I was off concentrating on other things. I never wanted to cry over spilt milk with labels issues and stuff, I just keep it moving. Like Nas said: born alone, die alone. Things were kind of fugazi with the labels  that were involved  but it was not a problem, I'll just concentrate on the acting, and evolve and take it to the next level. And when I feel like putting out new music, I put out new music. But in that time, a lot of artists were coming up. Obviously like Drake, from a global perspective. But locally you got cats like Classified, who had put out 12 albums in 12 years. And Madchild, with what they were doing with Swollen Members for the last 12 years, and what have you. Even my homegirl Masia One, travelling, doing shows."
She's a machine.
Maestro: "Yeah, she's a machine. But I'd like to do more shows internationally, definitely."
One of my favorite quotes you ever said was "Canada has a music scene, but not a music industry." And I thought that was one of the best, most direct answers how to define Toronto and Canada.
Maestro: "And that's what I was saying about 'reality check' and re-assess everything. I think that there's lots of artists more talented than me, but we're not the center of the universe like we think we are. Only two MCs have exceeded what I did in canada. I think there's tons better than me. I think lyrically I'm nice, but I think there's cats who can do crazy things, and you have to give them credit for that. But those two artists, obviously I'm talking about Drake and K'Naan, they were co-signed by two of the biggest international artists on the planet. So obviously they are dope, and obviously the world took them in, but Lil Wayne, who was arguably the biggest hip hop artist at that time, and then Bruno Mars who was also one of the biggest artists around that time made the merger with K-Naan on 'Waving Flag'. We've done a lot, but we still got a long ways to go. And a lot of the times, I feel that people underestimate me. I'm not talking about cats in my generation, I'm talking younger ones who don't even really know. That's why I say they need a reality check, because there's only been two cats who have preceeded what I've done. There's cats who have been on Billboard globally, but they haven't really… you know, in Canada. Obviously, that's where you want to be. But like I said, I wrote my first song in 1979. This is 2012, and in Toronto, we are the most talented… but the most arrogant city. And we should have been a lot further. And in the era of social media, people get five thousand, eight thousand, ten thousand views, and they think they actually got followers! And they come with an air of 'they're nice', like in their own world, they really really think that they are doing something. Imagine if the Dream Warriors had social media back then. I'm just calling a name out the blue. Straight outta Jane and Finch. Imagine if they had the Internet. Imagine if they had Twitter. Social media behind their music. Do you get what i'm saying?"
They sold 900,000 in Europe… with NONE of that!
Maestro: "C'mon man. When we say "T Dot", man… that's what we are. A DOT. Globally. You gotta break stuff down. Because there are a lot of people walking around like zombies, thinking we really really did that much. My whole approach is nobody knows me. You saw me at ManifesTO, and what happened. My mentality is: nobody knows me. But after I leave, you're not going to forget me. If you go on stage thinking "everybody knows me" and you see like one or two people knowing your bars, because they bootlegged your mixtape… nobody knows you. Nobody knows me. That's my approach. And I'm prepared to come out there and stomp a mudhole in the stage when I do this! At the Public Enemy show, I didn't even KNOW Chuck was gonna pull me on stage."
The best thing was: that was almost the highlight of the show. AT A P.E. SHOW. I loved it, they were doing their history. But the most important part of that moment was the acknowledgement of Chuck D to the audience. It was like: "I'm Chuck D, here in Toronto, and I know all of you at this concert have been listening to us since 1988 or maybe earlier, but in this moment, I'm going to show you how much I have been listening to YOU, and how much I respect YOUR Kings and Queens in hip hop. Maestro and Michie Mee, please come to the stage!". I've personally seen Public Enemy perform at least 7 times, but to see them acknowledge you? Like "I hear you guys too?" That was virtually the best part! And your acapella verse knocked Chuck D over to the point where he was laying on the ground!
Maestro: "Dude, that's the highlight of my music career. THE highlight of my music career. People ask me: "What's the biggest thing that happened to you?" It was just to do my bars and to look and see my dude, laying down, ha ha ha. The day I lose the fire for doing it is the day I will stop. I just love doing it. That's how I am. But it's important for us to reassess. You know how Mad Skillz does his "Year In Review" (The Rap-Up?) We should do a "25-Year in Review", and really look at it and be like "Wow. This is what I'm saying, and this is what's going on." I think we have potential and I think cats are talented, but they need a path. and the path, to me, is to give BET a break for a hot minute. You don't gotta sound like you're from Texas if you're from Toronto. If you don't believe yourself, how can I believe you? You don't sound like that. You KNOW you're from Mississauga, why you sound like you're from Mississippi?! So that's what I'm saying: turn off BET for a minute, just give it a break for a hot minute, tap into yourself. Come up with something that makes you stand out, different than anybody else. That's what the tux was about. It wasn't about me wanting to rock formal wear to the Eaton Center, no. It was about: "I like Run-DMC like everybody, but I'm not from Hollis, Queens. I'm from Toronto. I don't gotta emulate somebody to be somebody."
You always were original. No one in the States was evening rocking a tuxedo. You were the first person in hip hop ever to do it. Like "This is me, this is my style, this is my definition."
Maestro: "It's just like saying: 'I appreicate what everyone is doing, but let me just try to do something differently.' That's all it is."
That's all anyone else is ever supposed to do. It's like: 'My name is Del the Funky Homosapien. Queen Latifah. De La Soul. I'm me, an original, a one-of-a-kind. You can't get me from anywhere else'. And that's all that this culture is. It doesn't matter if you're the weirdest motherfucker ever! It just matters if you're original.
Maestro: "YEAH! But now, it's okay if you're NOT original!! It's okay not to be original nowadays!"
Word! You can only get "in" if you sound like 60 to 80 percent of what is on the radio!
Maestro: "I can't do that, I'm sorry. It don't sound right, it don't feel right. And on top of that too, maybe if i was 14, maaaybe you might try to corrupt my mind with that B.S., you know what I'm saying? But I can't do it. And in the rock world, no one's expecting Bryan Adams to sound like Justin Bieber."
or Slash, or Soundgarden…
Maestro: "No, no, not Slash. Justin Bieber!"
Ah yes, the young hot, popular star…
Maestro: "Yeah. Slash is closer to Bryan Adams's age. I'm talking about: we disrespect our genre of music so much, when people have a lack of respect for us. They don't even know when they are being disrespectful. Think about it: when someone has a lack of respect for you: THEY DON'T EVEN KNOW WHEN THEY ARE BEING DISRESPECTFUL OR IF THEY ARE DISRESPECTING YOU OR NOT. Because it's oblivious to them! Oblivious!"
That's scary and true.
Maestro: "As a black community, we disrespect ourselves every single minute of the day. Every single minute. So they don't know if they are disrespecting us or not. Because we are giving the world permission to disrespect us, every day. Same as hip hop. We've given the world permission to disrespect us. To the point that people don't even know whether they are being respectful or not. Listen: Saturday, I'm going to go and meet Marcus Garvey's son, man. I can't wait man. I'm meeting Black Royalty. That's what I'm saying."
Wow. That's enormous! Where?
Maestro: "In Scarborough. But I want to see the Jane and Finch one. But it's like, we get complimented and awarded to be jackasses. And I can't understand that. If people think we're ignorant, why would I want to make music to show people they're right? That's like; if you were a football player, and you are playing to prepare to lose. Like 'let me just stand out here and get a concussion'."
Like 'Hello, I'm a pawn, I'm a puppet.'
Maestro: "So I think the word of the day is 'path'. It aligns with everything: like 'stick to your vision', 'stick to your path'. Even the new single, 'Reach for the Sky', is an extention of 'stick to your vision'. But CREATE a path, man. That's what I say: give BET a break for a minute, and tap into your own creativity. And that shocking statistic that I gave you: there's only two MCs man. What does that say about for us? You gotta really try and do something. Yeah I get it, it's really not that easy to be original… but it's really not that hard. What's the statistic of trying to come out of another place, trying to sound like someone else?"
Zero. None of the clones ever sell bigger than the originals! You're NOT going to come out biting Jay-Z, and sell more than Jay-Z! Or Lil Wayne, or Kanye. These guys come out sounding like Kanye and do like half or a quarter of his numbers… if you're lucky! It doesn't work. You think it does… like "I got a hot little career here for a moment, I got a little spot in, they like me." Yeah, but three months from now people are going to say "Oh my god, why would I want Kanye-lite, when Kanye's back with a new album?" It didn't work with Nelly. He had like five clones, and none of them lasted.
Maestro: "And Elvis Presley fans always had issues with the Beatles. When The Beatles came in, it was like the changing of the guards. It was the British Invasion. You got The Beatles, The Rolling Stones, artists coming with mopheads… like what the fuck is this? This is not coming from conventional Middle America rock and roll. This was in the 60's. Then in the 70's, disco popped off. You have those fans, and the music changed again. And The Rolling Stones, they put out a couple disco joints, like 'Tattoo You' album, 'Emotional Rescue' and stuff like that, but The Bee-Gees were the ones that were eating every body's food within the disco era! But guess what? After disco faded: Rolling Stones were still The Rolling Stones. The Bee-Gees were still great, but list me five mega stars of disco, besides The Bee-Gees and Donna Summer. But I can list you five mega rock stars! So that's what I'm saying. Let cats do what they do right now, and stay true to your self. Because this is going to pass on to something different. Why do you think those battle rappers are doing well? Why does everyone gravitate to that? Because those guys got BARS. So I'm a fan of music, I'm a fan of my city, but we need a reality check sometimes, that's all."
Word. Content is still king. So, with 'Orchestrated Noise' in 2013: what do you want to bring on a Maestro album?
Maestro: "Yeah, I'm excited about Measha Bruggergossman. Me and Kool G Rap got a joint called 'Legendary'. I got Sadat X, Glenn Lewis…  I'm working on a couple other things. But right now, I'm working the 'Black Tuxedo' EP that's out right now, it features 'Reach for the Sky' featuring Classified. We're blessed by the opportunity to have Blue Rodeo bless us and let us use that sample. We even got Jim Cuddy in the video, and i'm I'm real excited about that. "I Wanna Know" was cool, I got a chance to work with Rich Kidd, a real up and coming producer, and of course The Rezza Brothers, which are like the whole backbone of my project. I'm really proud of the song "Black Tuxedo" as well, because it's a really uptempo song, but we made the transition into opera at the end with some violins and stuff. I'm trying to push myself to do different things, instead of trying to do what's out there all the time, you know?"
That's the reason why you are still here. If you were following anybody else, you wouldn't have lasted this long. For instance, if you followed Kardinal or Choclair, you wouldn't have lasted doing what they have already done. If you saw Choclair do a record like 'Ice Cold', then you went to go do the same thing, it wouldn't work. You never did that.
Maestro: "Aw man, those guys are my friends. Kardi? That's like my favorite Toronto artist. Because his production, his performance… he can sing, rap and do reggae, all combined into one entertainer. He's one of my favorite, if not my favorite. I mean, I love my city. I just think that sometimes, we need a reality check with certain things. and it would be irresponsible not to talk about that. A lot of artists they get to a certain age and and they are like "oh, you're grumpy or mad?"… or are you just grown? So, should I be walking on eggshells because I'm trying to be cool with the young cats? Fuck that. I'm a grown ass man. In the rock world, nobody wants Bryan Adams to sound like Justin Bieber. And Fred Sanford should stay out of Lamont's closet. I'm not trying to rock them tight jeans, B! I'm not trying to do it. That's your closet. That's your lane. Let the kids do what the kids do. I'm a grown man, bredren! Let the kids do what the kids do. I'm a grown man! I can still perform, I can still do hip hop. Big up to up and coming artists like Lord Quest, Promise, there's a lot of artists I like… producers, and stuff. But coming from Toronto, it would be irresponsible not to say certain things. When you look at Michie, she was a leader, man. To all you female MCs coming up: you don't gotta sound like you're from some place else. I love my city."
Are we gonna get another joint with Maestro and Michie Mee?
Maestro: "Yeah! She was on 'Foundation' on 'Built to Last', she was the first voice on that. It's really funny you say that. Cause I just texted her the other day, and just said "I love you". She said "I love you, too", ha ha. Out of the blue. My spirit just said, you know what? Just say "I love you". But, c'mon man. We got history here in Toronto. Just like New York City got history, L.A., Virginia, Texas, Miami… but Toronto got our history, too."
Thank you for making it.
~~~
So that part that I forgot? I wrote the questions down, so let me see if I can get it right. I'm paraphrasing what I remember Maestro saying.
Have you ever seen an orchestra?
Maestro: "No. And nobody has ever asked me that question!"
Word! Do you want to ever perform in Carnegie Hall one day, or in Massey Hall or something?
Maestro: "Yes, I would love to do that. Perform with a full-on orchestra, and do a hip hop show. One day, I will do that."
So, you've seen a lot of valleys, seen a lot of peaks. The bitter and the sweet, victory and defeat. But looking back, what was your favorite era in hip hop?
Maestro: "I'd have to say the early 90's. The Pete Rock and CL Smooth era, Showbiz and AG, EPMD, Queen Latifah, Public Enemy, Nice and Smooth, Big Daddy Kane, BDP…"
There was also a question about what has Classified taught Maestro, but I can't remember what the answer was. My bad. Nevertheless, as we were saying peace, these final thoughts came to Maestro's mind:
Maestro: "Yeah, I had an interesting experience with communication. Information gets lost in translation. That's why it's good to be able to say certain things, and know that you have the climate, the energy that's right when you are putting this out. I was on CKLN and I said "A lot of MCs from Toronto sound like they are from Texas", and a couple minutes later, the interviewer says "Like Maestro just finished saying: most rappers from Toronto sound like they are from Texas", and I had to correct her and say "I didn't say 'most', I just said 'a lot'".  Every word counts. The girl was very apologetic, and I said no problem. But here's the scary part: if I just finished saying "A lot of MCs from Toronto sound like they are from Texas when they rhyme" and within a couple minutes later, the person just says "Yeah, like Maestro said: most rappers from Toronto sound like they are from Texas… IMAGINE THE BIBLE!"
HA HA HA! Word life!
Maestro: "But there's a difference between intentional and unintentional.  That homegirl was totally unintentional. She was just amped cause her energy was like "Fuck yeah, you're right, most of these MCs…" and I was like "Whoa, I didn't come like that. I said 'a lot of them'…' there's a big difference between 'a lot' and 'most'. then you got different versions like the king james jump-off, the next jump off,
The Protestant, Roman Catholic, Presbyterian changes? That stuff is intentional.
And as we he was walking out, he added this last thought:
Maestro: "Cats just need to re-assess everything. Cause look what my man from Enfield, Nova Scotia did. Look at what my mans from Vancouver, British Columbia did, Swollen. Look at what my man from Truro, Nova Scotia did, Buck 65. We need to really check ourselves, because we may be the most talented, but we are the most arrogant. And I can say that. I'm born and raised here in Toronto. Prove to me that I'm wrong."