Grab your coffee and your most comfortable walking shoes for Toronto's annual Nuit Blanche. The annual all-nighter is a popular event that fills the city's streets, buildings, and public spaces with creative installations, films, and talks by artists from around the world.  The free event begins the evening of September 30 and runs until the morning the next day. This year, Nuit Blanche has an event-wide theme Many Possible Futures. Here are some of the many art installations that we've put on our list to see and experience …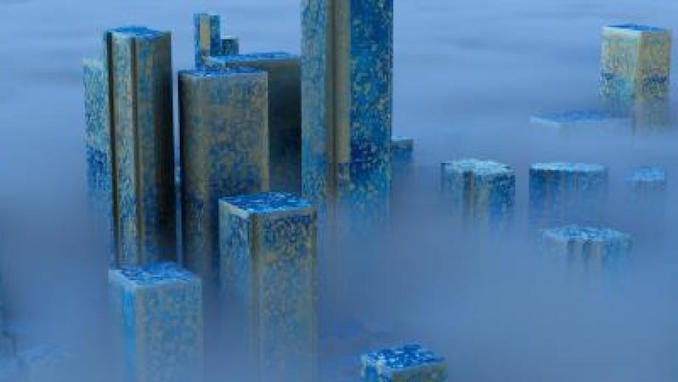 SINCE NOW, FROM THEN:
Location: The Broadview Hotel, Riverside (106 Broadview Avenue) outdoors.
A series of live performances and art installations draws us to this Riverside neighbourhood. The activations will reflect on the past and look to the future of the changing landscape of the east side of the city. Note: Free shuttle bus will run between Queens Park, Broadview hotel and the Aga Khan Museum.
PORTA-PARTY:
Location: Nathan Phillips Square
Relieve yourself in an inversion of traditional public washrooms. The space encourages social activity in a a traditionally anti-social space. Created by Super/Typical, students of University of Waterloo.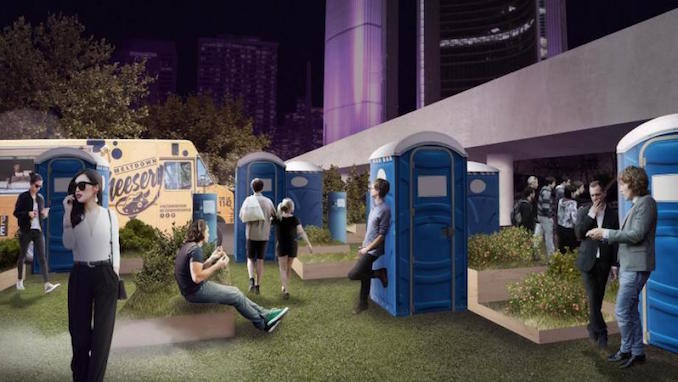 STRANGER THINGS: Upside Down
Location: near Osgoode Hall, underground
Netflix is recreating the popular show's setting complete with  trees,  bikes and other trademarks the series. But be prepared to walk through an underground walkway dripping with a sticky maple syrup like goo – a nod to the streaming service's other show Riverdale? Don't worry, you'll have a hazmat suit to protect yourself. Be patient. This one will have line ups for sure.
TAKING TO THE STREETS: Automobile 
Location: Wellesley Street West and Queen's Park Crescent West underpass.
A group of cars with blaring sound systems are parked under a bridge. With the bass down low you will definitely hear them before you see them. Feel the pulsating beat and lose yourself. Feel free to dance. Artist Joseph Namy (Beirut, Lebanon) pays homage to the street as a place of gathering.
PROSPERITY FOR ALL: EDIT Expo for Design, Innovation & Technology
Location: East Harbour (formerly Unilever soap factory) 21 Don Roadway (Enter via parking lot). Last entry at 6:00 am.
This immersive experience is housed in 150,000 square foot space that celebrates innovations that are shaping our future. Imagine medical supplies printed in 3D in outer space? Drones delivering blood to remote communities? How crickets play an important role in combatting huge? Produced by the Design Exchange in partnership with the United Nations Development Programme.
GARDEN TUNNEL:
Location: The Drake Hotel, 1150 Queen Street West
Artist Paddy Leung creates a magical "Puffland" space inspired by linked archways framing garden passageways. This is an exploration of energy and the power of people moving together.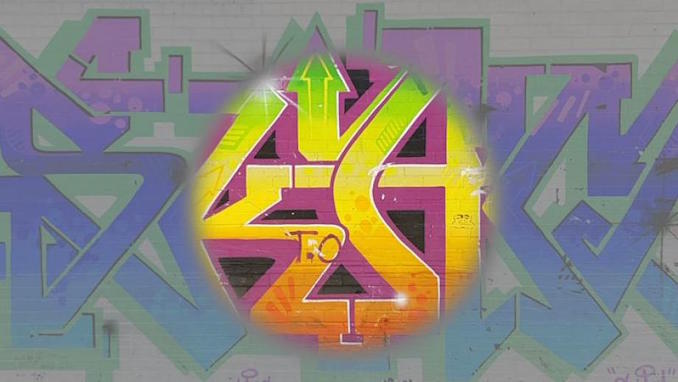 DISTURBING GRAFFITI:
Location: 4120 Graffiti Alley & McDougall Lane
A group of Toronto lighting designers, architect and design students, in collaboration with Studio F Minus, will create a temporary site-specific installation to animate features, public art, and buildings in the popular Graffiti Alley.
TAKING TO THE STREETS: Dream Variations
Location: University of Toronto, Faculty of Music Edward Johnson Building, 80 Queen's Park.
If you're feeling like your senses have been overloaded and you need to regroup, visit this installation to find your quiet space. Rows of cots invite you lie down and take a breather. Listen to the soft voices and sounds that surround you by the artist collective.  Pillows are individually prepared by newly arrived refugee women in collaboration with "Mes Amis Canada/Darzee" an organization dedicated to helping newcomers develop their sewing skills and be part of a new community.
THE NATURE DEFICIT DISORDER (NDD) CLINIC:
Location: Wilfred Laurier University Toronto, 130 King sTreet West, Main floor, Exchange Tower)
In the year 2067, the concept of open and free access to nature in the urban environment ceases to exist. Climate change is real. This futuristic installation shows our how our natural world is changing. Visitors are "patients" will experience various multi sensory elements at this installation.
CALCULATING UPON THE UNFORESEEN: The Forest
Location: Art Gallery of Ontario, Walker's Court. 317 Dundas Street West
How does the human voice and the capacity of words connect people across time and space? The performance relies on the voice to voice connection to carry the messages of a speaker through a gathered audience. The words and stories through the human microphone are fragments of poetry and text dating back to 1100 BC by writers from around the world. A Digital Echo on social media between 2 am to 7 am  as the crowd thins.
For more information on the over 85 projects at this year's event, visit nbto.com 
What are you planning to see?