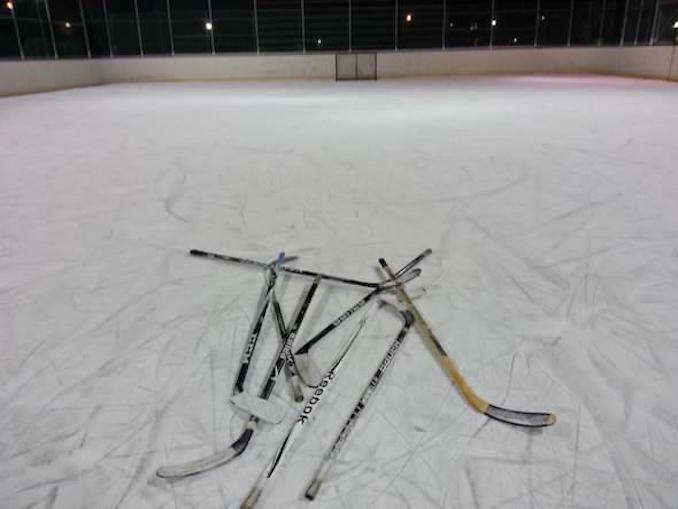 I am so grateful to be back in Toronto, a real Canadian city where we have the ability to play hockey in a park, for free, and without 100s of dollars of equipment. Each year at the beginning of December the Toronto Parks, Forestry and Recreation flood the city's rinks and turn on the machines to keep the rinks frozen. There are about 50 outdoor rinks in Toronto that are used for both pleasure skating and for shinny hockey. Schedules can be seen HERE.
Shinny is a game of pick-up hockey in which all participants put their sticks in the middle of the ice and teams are selected at random. It allows for a neighbourhood to come together and get to know each other as well as providing a fun and healthy way to get some exercise in the winter. Having this as an alternative to league or organized hockey allows those who may not be able to afford full equipment the chance to play. It also allows those who play in a league to practice between their ice times at an indoor rink.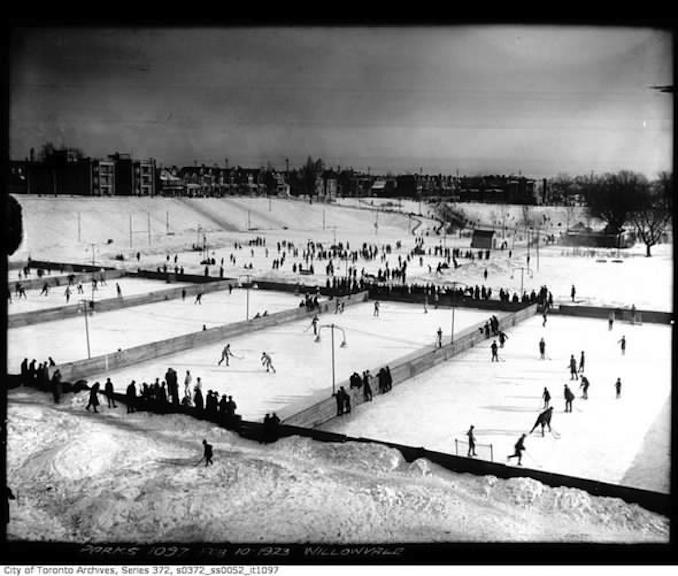 Equipment needed to play shinny is reduced to a stick, skates, and sometimes a helmet (depending on age). This is far more affordable than league play and makes for a much more casual game. Shinny hockey ice times are divided between youth and parent times, youth times, adult times, and women's hockey times. Some facilities will have two rinks with one rink dedicated to hockey all day, and the other for public skating. Other rinks will divide up their single rink times between shinny and public skating.