Toronto is not just full of new and creative businesses but also of well established institutions. One such place is the family run clothing store in Yorkville Over The Rainbow. The well known denim and fashion supplier has been running for 37 years and was founded by Joel Carman and is run by Joel, his wife, his daughter and his son Daniel. I got a chance to sit down with son Daniel to talk about the business and what it was like watching the changes over time.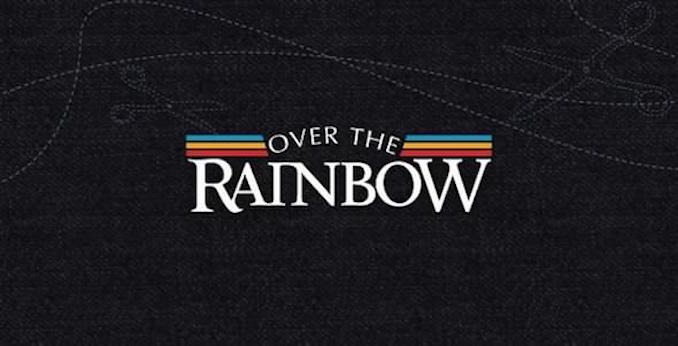 Daniel works in menswear buying, marketing decisions, media portrayal, backend business decisions, philanthropy, staff training, staff motivation, and brand building amongst other things. Daniel also mentioned their Movember contributions as his father Joel has a bit of a legendary moustache that many folks have paid to see it shaved.
How did you get started in the industry?
It is a family business so I always worked as a helping hand in my teens. I went to university and actually wanted to be a journalist, do some form of creative writing. Before I deciding to pursue that career path, I wanted to try out the whole fashion industry thing. So I started in wholesale, bottom level work, learned a lot about that. I did an internship at Western Gloveworks  in Winnipeg who did Silver Jeans. I worked in their denim factory for about 3 months making jeans and learning how that worked. After learning that I did not want to work in wholesale or in production I decided to take all that knowledge and come back to retail. I liked working in the industry just not those areas. I found retail to be more engaging.
What was it like growing up with the business?
It certainly means a lot more because there is a history of fashion. I am not just working to do well, I am continuing a legacy started by my father. He created a reputation and name for his business that I have to maintain.
What kinds of changes have you seen over time in the industry?
Obviously trends and clothing change constantly. The cycle of what's hot and what's not is always something that you have to be in tune with. The introduction of technology, not only from the organizational backend, but also the internet craze, social media, interactive websites. Fashion has really embraced those things much more than many other industries. Using those resources in an effective way that is not overwhelming and makes sense.
We have a new site that you can check out, rainbowjeans.com
How do you keep in touch with fashion trends?
I work on the floors, unlike a lot of buyers. I actually touch the products and talk to customers that walk in the store. I see what they are touching, what they try on. If they need something I pay attention to that. There are some online resources that I use as well as having colleagues in the industry. These are a few I use that all work together to figure out the missing link. I know what works, it is about finding about what else works. It is a constant challenge. You will never hit 1,000, it is about keeping a high batting average.
What is best about doing business in Toronto and in your neighbourhood?
Toronto is a great city, there are a lot of people here. A lot of people come to visit this city. This area has undergone a major transformation from a sort of hippie neighbourhood to more of an upscale cleaned up area. Lots of people come through here, lots of tourists. People gravitate here. There is still a nice mix of big stores and independent stores. People come here just for the experience of Yorkville. Being here so long, has made us a well known place to come visit.
What is it like working with your family at all times?
There are obvious challenges because it is very personal. We all really respect each other. We are all very confident and work toward the same goal. We have a good ability to share ideas and embrace new ones. We also have our trust which is great.
What event you are planning for this year's fundraiser?
We did a fundraiser last year, Joel had a 40 year old moustache that he had never shaved off, it was a well known moustache! He decided to shave it off for Movember and raised $42,000.
For this year's campaign we have about 10 individuals, from various fashion brands, who are growing their moustache for Movember, to raise funds and awareness not just for prostrate cancer but for mens mental health issues. We are also trying to make a connection for the fashion industry in Toronto with Movember, as there isn't much of a connection as there could be. We are starting to create a network this year, such as these ten guys and hopefully it will grow year on year, expanding on the successful event of 2011 when the initial goal was $25,000.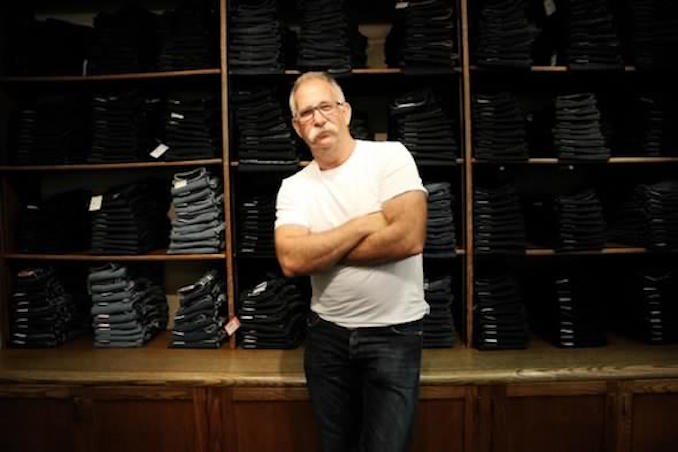 It was remarkable considering how many people have tried to get my father to shave it off, this was a big enough cause for him. He did grow it back!
Any other events you are involved in?
Contests going on at the store, other charity events, an annual Father's Day BBQ for various charities around the city. We are starting out a new eco-friendly initiative, be more green, such as replacing the water bottles with water machine, recycling etc
We are involved in the community, not only to promoting the store but do things with other people, cross promotions… you can check these out on our fashion blog. We are constantly trying new ways to branch out, keep ourselves involved. Being in business for 37 years you have to be an active member of the community.