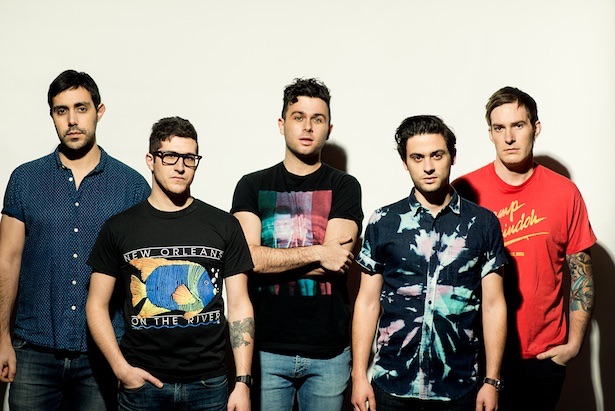 The Arkells have released their brand new album High Noon, which is their best to date. I must say, I'm very impressed by the new batch of songs and it's been on repeat ever since the moment I heard the opening track. Eleven catchy tunes that will get anyone moving with two bonus acoustic versions. The record has cinematic moments inspired by the 1952 film "High Noon" starring Gary Cooper and Grace Kelly. "The expression "High Noon" has a confrontational feel to it, a great moment of reckoning," lead singer Max Kerman says. "This record has a lot of moments that are trying to get to the heart of the matter. With a grand moment of reckoning you hope to come to the other side with some clarity of what you're trying to figure out in the first place." With two Juno awards under their belt the energetic five-piece including frontman Max Kerman, guitarist Mike DeAngelis, bassist Nick Dika, keyboardist Anthony Carone and drummer Tim Oxford are in full force and embarking on a Europe, US and Canada tour in support of their new album. I had the chance to chat with Arkells lead singer Max Kerman about the new album and all the things the band loves about Toronto.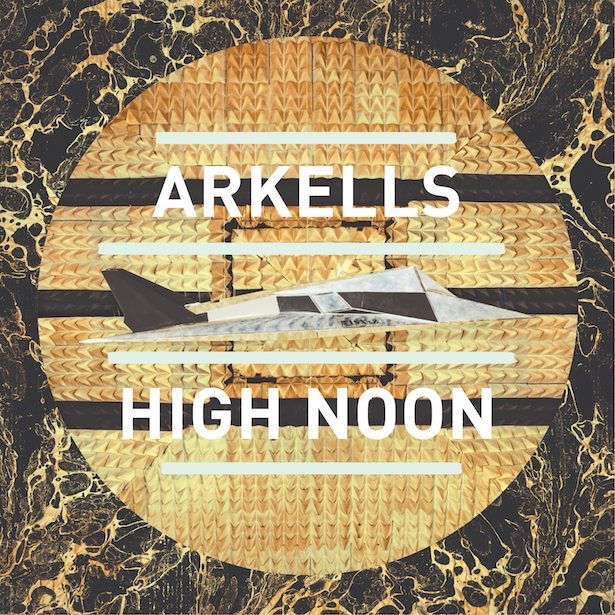 Congrats on your new album "High Noon." What inspired the songs?
You always want to write about things that move you and inspire you. There's a healthy dose of love songs and relationship songs. But there are also songs that touch on personal politics. There's a song called Cynical Bastards on the record that's about Hamilton, the city where I live. It's about the city changing in a positive way. So it's a salute to the people there that are doing great things for the city. The thing I get most insecure about is repeating myself (Max). That's why our records all sound pretty different. The other main thing we kept in mind while writing this record was to never repeat ourselves.
Is that why you chose producer Tony Hoffer (Beck, The Kooks, M83) for the new album? Were you a fan of his track record? 
Ya, we definitely wanted somebody who was outside our immediate circle who would have a different perspective. It's easy to get carried away in your own little world when you're writing the songs. When you're recording as a five-piece band there's a lot of things to remember and to take into account and to delegate between the parts and responsibilities within each song. He's worked with a lot of bands before so we were confident he would be able to get the most of everybody. We had a wish list of some producers and he was at the top of it. He's played and recorded with Beck and he did records with The Kooks and The Thrills. We didn't want to go with just a folk guy or a rock guy or an electronic guy. Our band has a lot of different influences so we wanted someone who has experience with a lot of different genres and bands.
Do you have a personal favourite track from High Noon?
The song that feels like the best step for us, uncharted territory, is Never Thought That This Would Happen. It's a little more mid temp and groovy and still moves really well. We worked with a string quartet who layed down a lot of orchestration on that song. It feels like a different sound which and I'm really happy with how that song turned out.
Why did you choose Fake Money as the opening track?
When you are choosing the first song on a record, whether you like it or not, it really sets the tone of what the band is about. We spent so much of our time as on the road as a rock n' roll band not a studio band. It reminds people of what the band is: a rough around the edges rock n' roll band and from you kind go a number of different place. Starting the record off with our roots was something important for this one.
Is 11:11 the love song on the record?
We've definitely had songs about love. This one is a little more hopeful. Some other songs on other records like On Paper, I'm not the Sun and Abigail that were about relationships. This one is a proper love song, which was nothing but good vibes.
You've written a lot of upbeat anthems. Do you find it's easier to write a happy or sad song?
It's hard to pull off a happy song. You end up sounding kind of lame or cheesy. Pharrell pulled it off with the song Happy. Most songwriters or storytellers get inspired to put their pen on a pad and paper when something's going wrong. That's what fuels their creativity. And when things are good you don't really dive into that world. With 11:11 we tried to illuminate the points of meeting somebody new that is really exciting. I'm proud of the song for that because it illuminates the specific moments that are relatable and special.
If you had to collaborate with one Toronto band, who would it be and why?
Drake. We're the same age and he grew up not far from me. He's a pretty good singer so I wouldn't mind harmonizing with him.
You have a summer jam you've been listening to?
New York Kiss by Spoon and Head Under Water by Jenny Lewis
Top 3 artists that have inspired you in your life?
The Beatles, The Band and Joel Plaskett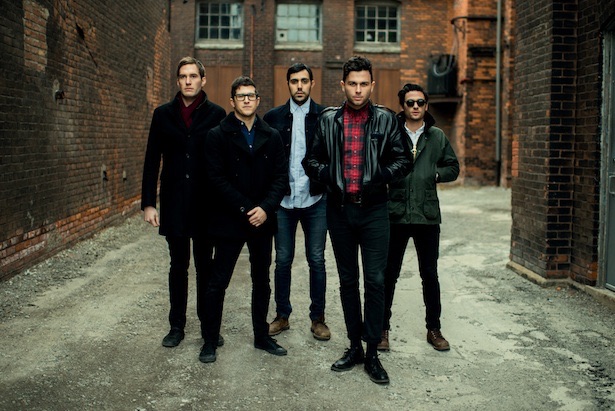 Favourite place to eat in Toronto? Nu Bügel
Favourite thing about the city? The diveristy.
Favourite hang out in T.O? My parent's place near Kensington Market
Rapid Fire:
Sneaky Dees nachos, Hey Meatball spaghetti or a superfood salad from Fresh? They're all winners!
Queen or College St? College Street
Trinity Bellwoods or Highpark? Trinity Bellwoods
Early bird or night owl? Night owl
Road or studio? Road
What do you think of physical vs digital album sales? Do you have a preference? Any thoughts for the future?
I don't really care about the future of how people get their music. I just hope people are interested in seeing it live. As long as people are supporting musicians one way or another, then that's all I care about.
What is one thing people of each member that people don't know about you that they wouldn't expect?
Tim is a health nut.
Anthony has a hot Italian temper and is driving red in rush hour.
Nick is the most loyal, modest person ever.
Mike is an amazing eye for creative content who does our website, album design, merch, photos.
Max secretly wishes he was Larry David.
What's next for the Arkells?
Flying to Germany for a few weeks, and then touring in the states. It's all go-go-go!
Arkells perform in Toronto on November 28th at the Danforth Music Hall. Win tickets via Indie 88 here.
Check out their website.