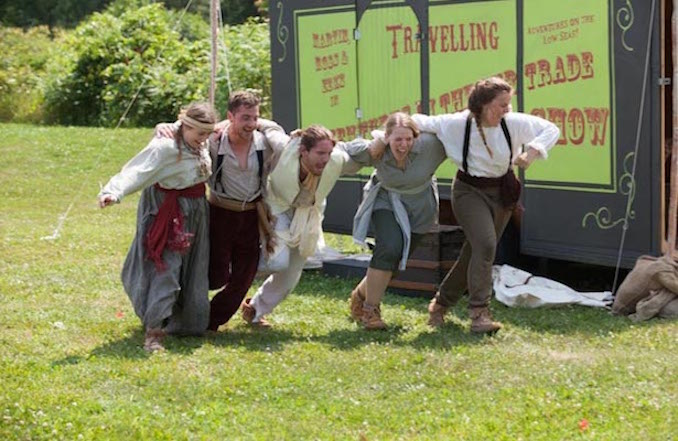 We recently did a post on Picturesque Prince Edward County.
We thought that if you were heading up with some kids you might be interested in this fun and entertaining play in the area.
If you're escaping the city life this month and you've got a car full of kids, this delightful play should be on your list of things to do – if you can catch it! All for Beaver Hats is a play that caters to kids and families. It's a delightful, fast-paced and funny 45 minutes show that will take the audience on a journey through the history of the Canadian Fur Trade. It will be showing in various locations around Prince Edward County throughout the month of August.
Written by David S. Craig with Jerome Ackuhurst and Richard Greenblatt
Directed by Eliza-Jane Scott
Tickets are $10 each. See website for schedule and locations.