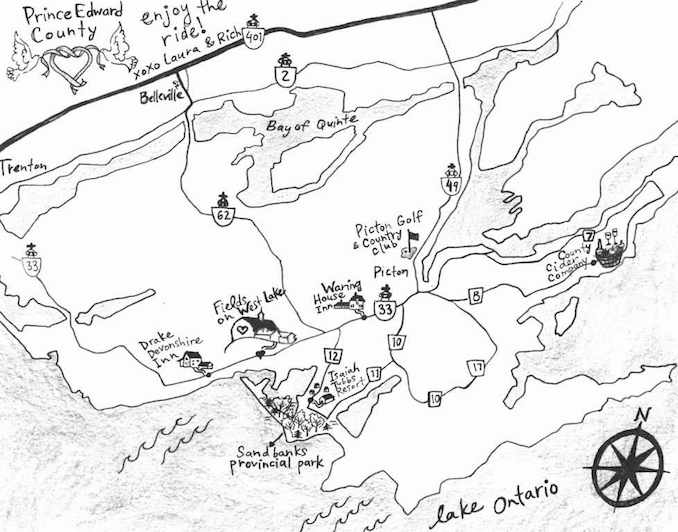 Just 2 hours west of Toronto, Prince Edward County is wonderful weekend experience. While close enough to make a day of it, I believe one would be hard pressed to squeeze all the county has to offer into a single day trip.
With so many tasty spots to check out, a whole website – Taste Trail – is dedicated to helping you map out and explore the culture and cuisine of the county, either by car or bike. Our tour included stops at Norman Hardie, County Cider Company, The Waring House Inn, and Black River Cheese Company. After sampling some Sandbanks wine, I will definitely be enjoying some Baco Noir Reserve in the near future. The newest edition to the county's long list of attractions is the Drake Devonshire, which officially opens its doors in September.
Where to stay? If you are looking for a rustic retreat, Isaiah Tubbs Resort is a great pick. Don't get too excited, there are no tubs at Tubbs. However, there are some cosy cottages built along the shore of Lake Ontario with camp fires to gather around at night. There are a number of other hotels, inns and B&Bs in the area. Sandbanks Vacations can also connect you to a number of homes for rent around the county.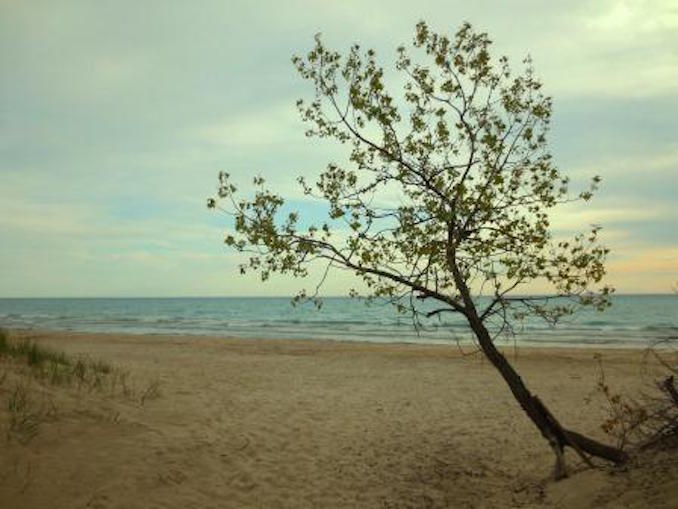 In case food and wine don't drive your travel plans, you will be pleased to learn that the county is not just a spot for the foodies and winos out there. Sandbanks Provincial Park is also a site to be seen for those who enjoy nature and the beach, especially in the hot days of summer. With 3 beautiful sandy beaches, walled in by sand dunes as high as 60 meters, Sandbanks is a great place to take in the beauty of the county.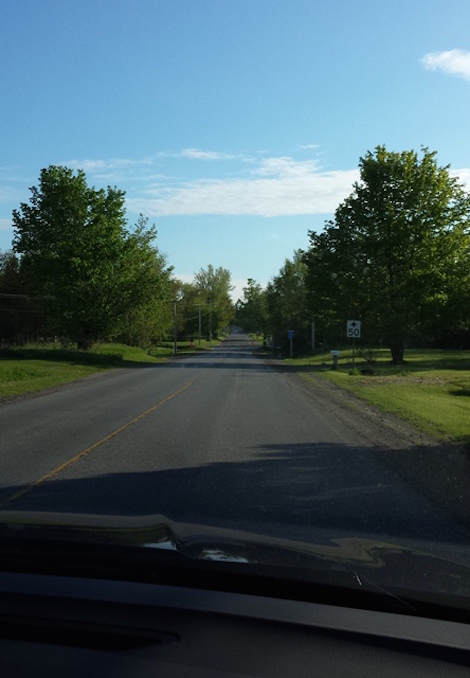 In full road trip fashion, I was not alone on the ride out to Prince Edward County. Four of us drove east in the Ford Fusion Hybrid and, yes, it was Blue Jay blue like the one pictured below – loved it! This car came with a variety of interior and exterior features, providing the driver and passengers with the comfort of a luxury car. With built in navigation, we arrived at our destination without any problems. I was once again impressed by the fuel economy of Ford Hybrid vehicles and continue to ask myself: why doesn't everyone insist on hybrid?!?!