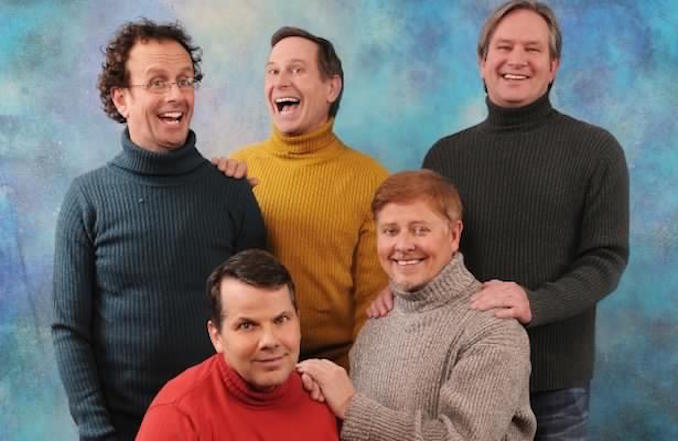 So far, it's been just another average day in Canadian comedy. I woke up at the crack of 6am (slightly hungover) with my cats walking all over my face. So I live Tweeted it. I pseudo-cleaned up and then I spent the afternoon plugging upcoming shows on the air at a radio station that broadcasts live from the middle of a go-kart track. Yes, I'm not kidding – that's a thing. The station manager, a 20 year old kid who may or may not have done background in the Twilight movies, kept asking me not to heckle the patrons over the air. (Obviously, I couldn't resist)
Then I shot back across town to do standup at a coffee shop. I have arrived! I closed off the night joining a packed house at the Danforth Music Hall. Just to watch 5 guys I grew up watching on TV. Not a bad way to finish off a full day in the land of punchlines.
Growing up in Northern Ontario, any Canadian heroes you had were almost guaranteed to be hockey players. Baseball players were an acceptable substitute in the summer months. But Canadian kids in the 90s (much like now) didn't go see Canadian movies in the theatres. We didn't watch a lot of Canadian shows on TV, and the ones we did tune in to, didn't have a ton of household names. Although, Faye Dunaway did turn up on Road to Avonlea that one time.
Me, I had no hockey heroes. Truth be told I didn't much give a puck about the game at all. I know, I know… it sounds so "un-Canadian". Even Strombo is drinking the Stanley Cup koolaid now. Growing up, I had Canadian comedy. I had the THE KIDS IN THE HALL.
There's a collected sense of nostalgia buzzing through the room. A lot of fans my age, and older. I was a kid when I used to watch the Kids. I was around 12 or 13 in their last season, and a young teenager when Brain Candy came out. I followed Mark McKinney over to SNL, as I entered high school. And I watched him work with Guy Maddin as I made my awkward, sexless transition into film school. The KIDS' bizarro short films and sketches like "Sausages" and "Dr. Seuss" served me well in this era. And now, here I am. I'm a comic and writer/producer myself, largely because of them. I'm 31 now. And these guys are all in their early-to-mid-50s.
Of course, they don't shy away from that. As Kevin McDonald dances around the stage in an impromptu (well, rehearsed impromptu) musical number. His hair a little thinner, his slight middle-aged-guy pot belly protruding from his signature skinny-kid frame, he makes a self deprecating jab at the crowd – "how many of you are here because you're dating a 41 year old who got stoned and used to watch us too much in college?? Because this song will explain who we are!" 'THANK YOU!' shouts out one such girlfriend (a few years younger than me, she probably just missed the kids)
To me, it would be a sweeping understatement to say that the KIDS simply had an influence on my generation of Canadian comics. They cleared the road… They paved the road! They kicked the fucking door down! Not to mention the fact that I was/am/always will be a fan at heart. When they first fired up their old TV title song ('Shadowy Men on a Shadowy Planet') and that twangy, fuzzed-out Grunge tone washed and crackled out through the static fuzz of the Danforth's old amplifiers. I got goosebumps. I almost got a little choked up. What? I did! Oh you GO TO HELL! (As Scott Thompson might shout, immersed in character)
A lot of cult classic characters return, and without elaborating too much and spoiling the rest of the road show (it's a full-blown tour making its way across Canada) nostalgia hungry fans won't be disappointed. Some old favourites are there, and Buddy Cole is still a rock star. Actually, despite a tenured TV career on both sides of the border, a long presence in L.A and a bout with Cancer in recent years, Scott Thompson seems to be ageless.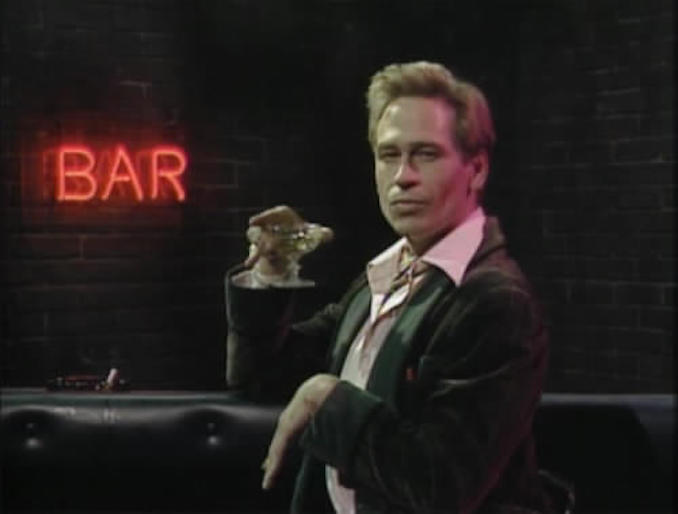 When I spoke to him another recently, in the studio of Canada's new comedy podcast network (TALKHOLE. Like radio, but awesome… sorry! I had to plug it) he said, "I'm in my 50s now. I've survived. I don't care what anyone thinks, I'm just doing what I'm doing" – it shows. With Thompson and the whole crew.
Fans will love the return of one character in particular, and they way they've "tied it all together" (to use the parlance of a favourite Lebowskiism, totally unrelated to the topic at hand)  And more than a few cult classic sketches are recreated on stage. And at the Toronto shows, the Danforth erupted into a frenzy when an eternally towel-clad Paul Bellini made his way out to the stage with his signature rose. Yup, after almost 30 years these guys are still so SO fucking weird.
And to answer my Dad's question (who used to watch it with me on many a late weeknight) Yes, they do still ply pretty convincing middle aged women. Although my old man's sensibilities for that old comedic trope were more routed in Dame Edna, and recently "Mrs. Brown's Boys" (I know, I can't understand it either)
There's a lot of new material happening here too too, stuff that proves the writing is still 100% there. It's like they just picked up where they left off, a well-oiled Canadian comedy machine after all these years. They get topical, and the subject of their own age since we last saw them (together) on-screen is directly addressed a few times. After all these years, they're still just… well, THE KIDS.