I recently got to tag along on a chartered double-decker bus with the Producers Lab in Toronto as international producers were given a tour of Toronto filming locations. Justin Cutler is the Ontario Film Commissioner of the Ontario Media Development Corporation whose job is to create industry in Ontario, for Justin, this means attracting film projects. He was on the tour with us and got to explain a bit about what he does and the purpose of the Lab.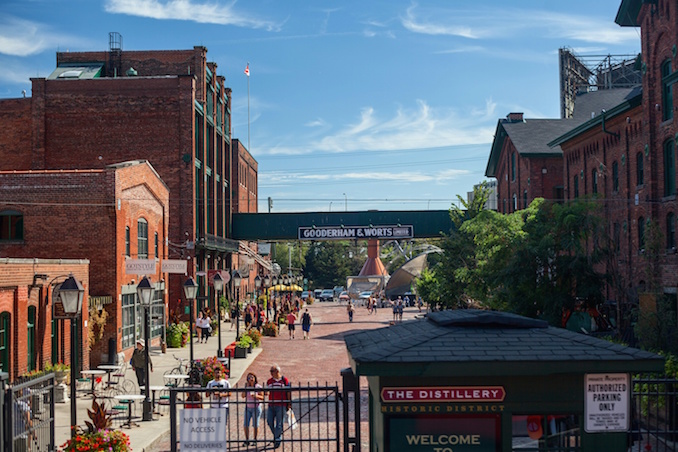 The film industry is doing very well in Toronto bringing in an influx of cash to our economy from international filmmakers. The industry in Toronto is about on par with that in Vancouver. The bus tour was part of a multi-day event series that had 24 producers from Europe, Canada, Australia, and New Zealand discussing project ideas, acquiring funding information, and working on co-production deals.
The tour we took of Toronto was part of the Producers Lab Toronto's 7th edition and was organized by European Film Promotion alongside the OMDC and the Toronto International Film Festival (TIFF). We got to visit sites like the Distillery District, the Pan Am Village, Yorkville and St James Town.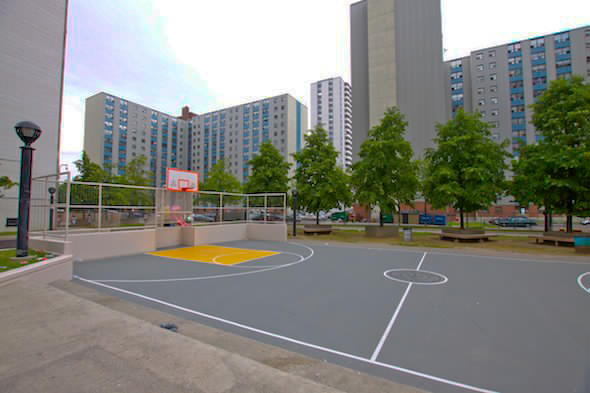 The Distillery District was used for the filming of the original X-Men movie for the scene when Magneto is a child in a concentration camp during WW2. The exposed brick buildings and historic laneways are great for many period pieces that are filmed in our city. When the TV show Heroes came back for Heroes Reborn, the Pan-Am Village was used as the future village where survivors of the mass extinction would start the earth's rebuild. Many neighbourhoods in Toronto are used as other cities as well. The downtown bank district around Bay and King is used for New York City in movies and shows like Suits. Yorkville is apparently similar to Georgetown, Washington, DC, an upscale neighbourhood. The St. James Town neighbourhood is often used and promoted as an American ghetto with its many multi-storey apartment buildings cluttered into a small region, Canada's densest population.
In addition to the networking between producers, the group participates in pitching sessions, case studies of completed productions and of course, the tour.
At the end of the tour, we got a sneak peek of Pinewood Studios where several huge Hollywood productions were being filmed, although we can't talk about them due to confidentiality agreements.
For more information on the Producers Lab, visit this website.
For more information on the OMDC, visit their website.