The Leslieville Flea and the thrill of the find returns to the Fermenting Cellar of the historic Distillery District in Toronto on January 17th, 2016.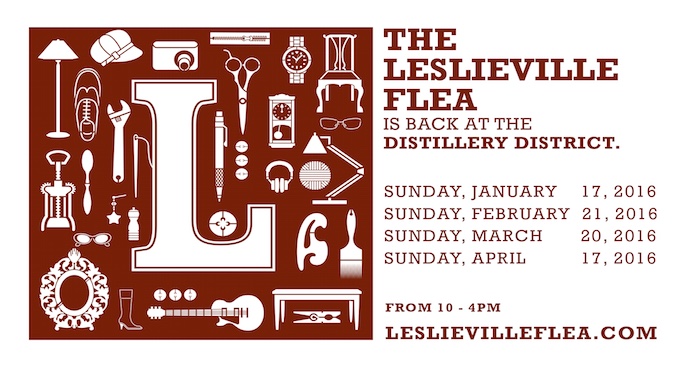 The Leslieville Flea is a curated marketplace in Toronto that sells vintage, salvaged, up-cycled goods, furniture, antiques, collectibles and handcrafted goods from vendors across the province.
Lovers of vintage and classic finds will be treated to an abundance of items as 50 vendors' goods will be on sale.
The latest round of "The Flea" will host monthly events at the Distillery District's Fermenting Cellar (28 Distillery lane). The events will happen on the 3rd Sunday of every month from January – April. The dates will be: January 17th, February 21st, March 20th and April 17th. One can also explore the historic Distillery District while there. A great outdoor destination this winter.
VENDORS
Here are some of the vendors that will be taking part in the Leslieville Flea.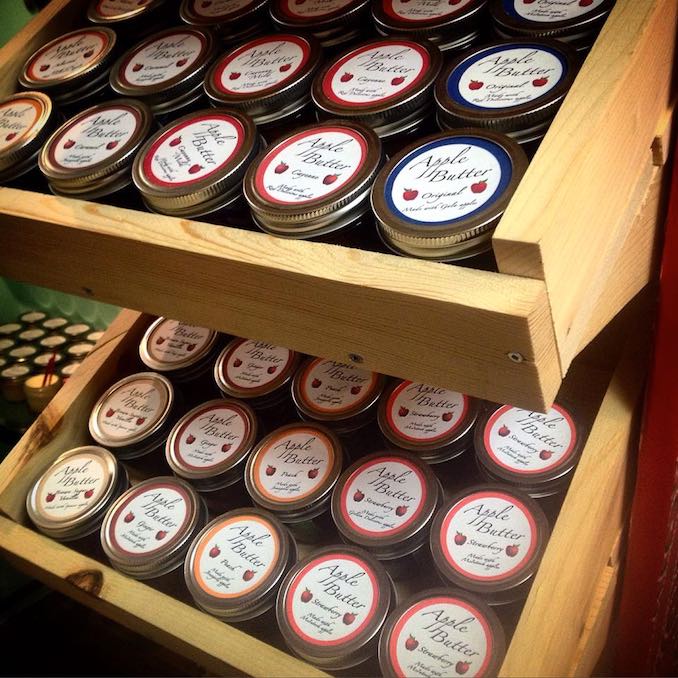 JARRED – "Jarred is a "high-maintenance hobby" of newlywed couple Chris and Andrea. They make wine jellies, flavoured salts, and spice rubs, but it all started with a variety of flavours of apple butter. During apple season, they get apples from a variety of local orchards, and try to use as many fresh ingredients as possible, such as farm fresh pumpkins roasted themselves, and cayenne peppers grown directly in their home garden. The apples are slow cooked for anywhere from 8-24 hours, and then blended for a smooth texture. This allows the apples to cook peel and all for added nutrients. Once the apple butter is ready, it's jarred and sealed making it shelf-stable for up to a year. Once opened, jars are good in the refrigerator for up to 2 months, though most customers find they've eaten it all well before then! (*all products are vegan)"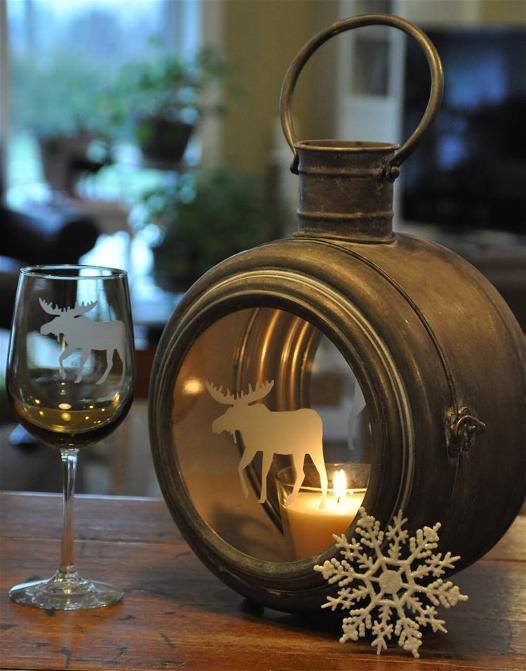 WINDY HILL BARN – "Downtown Moose" began about 6 years ago with hand etched wine glasses and eventually branched out into a variety of glassware and hurricanes. When Dale started creating display units for selling her glassware, she found that she enjoyed it so much that now it has branched out into the barn with some "upcycled" furniture. Dale also just can't resist collecting and curating beautiful vintage/antique items and unique artistic items."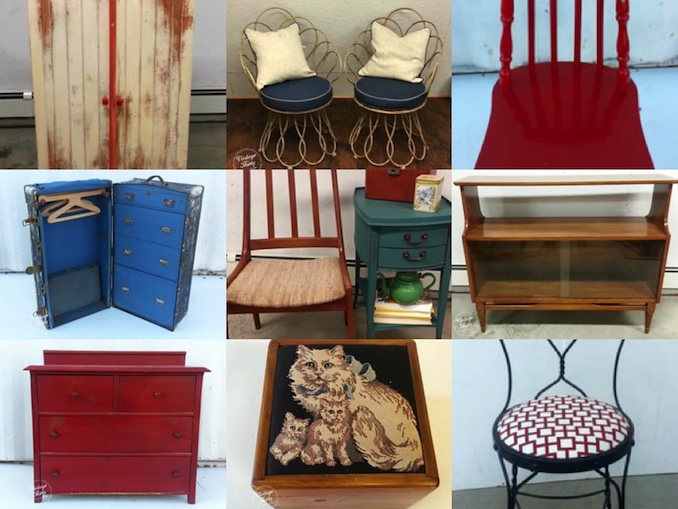 VINTAGE 30 – "Jenny of Vintage 30 has a great outlook on decorating with Vintage in the home — "Vintage lovers unite!  I trust that you, like me, tend to be more enchanted with rare, one of a kind objects that have a story to tell. So lets banish blah and boring and adorn with quirky, primitive, and usual.  Yes! that cat telephone matches your Flamingo Print. Of course a houndstooth stool pairs nicely with a floral Louis Chair. And absolutely spice up your beige living room with a bright teal tv console and hand­-hooked rug. There is always room for more personality!""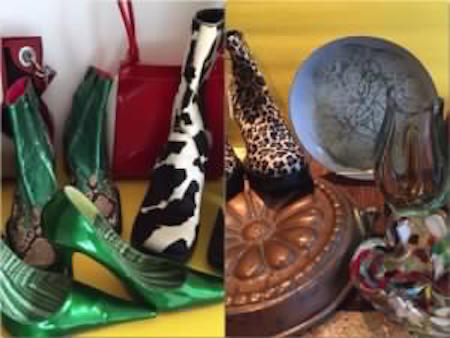 UNION LABEL VINTAGE – "Union Label Vintage is the product of Lynn Carmichael, a dealer in vintage fashion and collectibles for over 20 years. Lynn will be bringing fashions for both men and women, as well as jewelry and accessories. You can expect a curated selection of vintage home accessories and decor."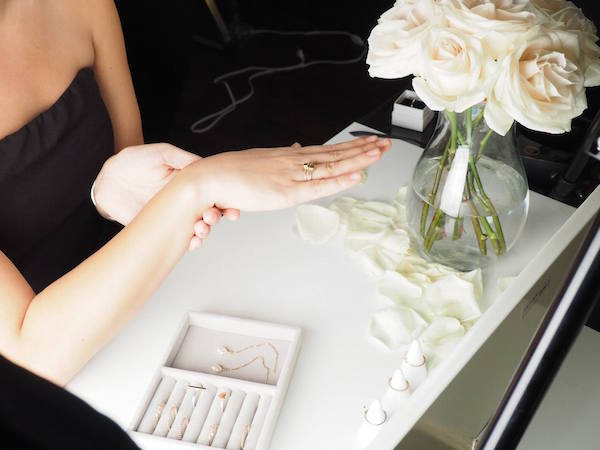 MUIZEE – "Muizee is bringing the newly launched Initial Charm Necklace to The Leslieville Flea in January! Something simple and personal never goes out of style. Layer letters to create something truly personal for that special someone on your list. The chain is 18″ in length and each charm is hand stamped with love and 14K gold fill.
Established in 2013, Muizee by Briar Gorton is a line of playful, whimsical, and timeless pieces designed and handmade locally in Toronto, Ontario."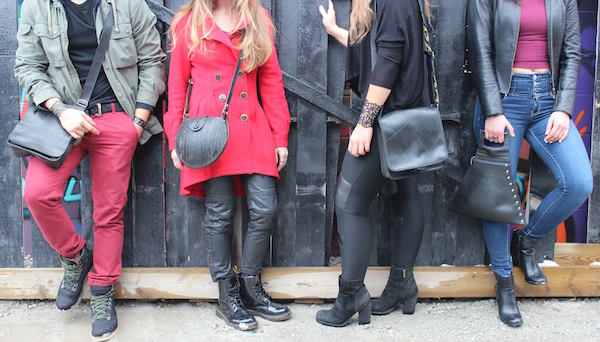 CHIC MADE CONSCIOUSLY – "Want to help the environment, support fair trade AND look trendy? Start the new year off right with Chic Made Consciously. We repurpose inner tubes into intricately handcrafted accessories in order to reduce waste on our planet. Not to mention, our products are each made ethically with lots love by talented artisans in Bali, Indonesia."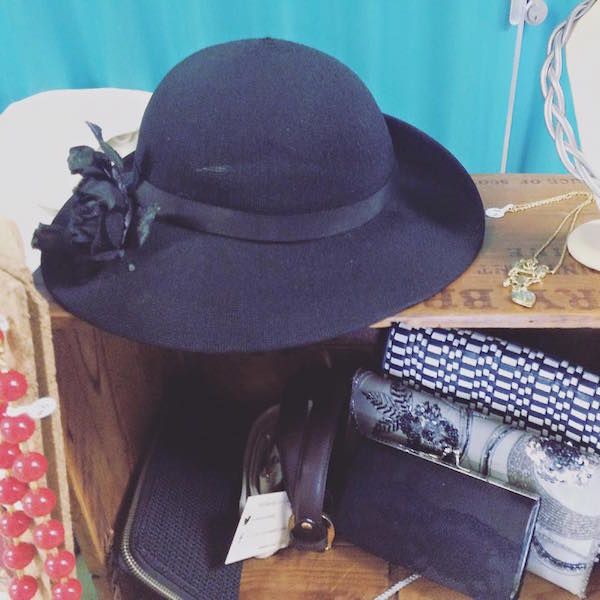 COMMUNE VINTAGE – "At Commune Kate strives to provide an eclectic mix of vintage pieces and to sell them at affordable prices. She sources all of her items through many different avenues, and is always looking for fun and unique pieces.  At her booth this month at The Leslieville Flea you will find clothing, jewellery and accessories among other hidden gems."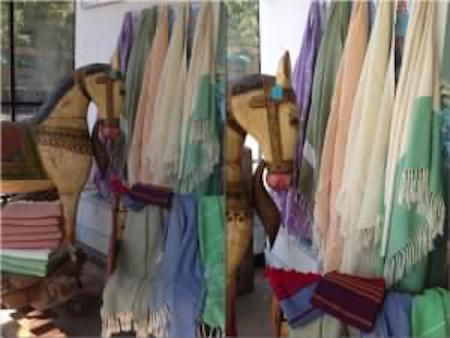 HOLY COW – "Aristedes owns an amazing eclectic shop on Queen Street East in Leslieville and will be joining us for the first time this month selling his selection of Turkish towels and linens.
These towels are not only beautiful, but of great quality, super absorbent and made with eco friendly dyes and processes.
Pick up a few (or a dozen) for your home!"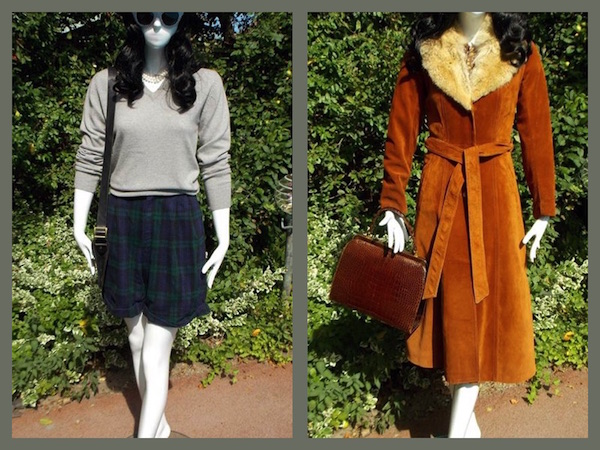 CLAIMED VINTAGE – "Claimed Vintage sells vintage clothing and accessories, as well as vintage fashion ephemera from the 1930's to the early 1990's. Vintage fashions from xsmall to plus sizes. Specialities include party dresses, lingerie, and designer ties. Claimed Vintage also has a large collection of jewellery, hats and furs. Claimed Vintage also has a large assortment of evening bags."
Admission to the flea is free and it starts each day at 10AM and runs until 4pm.
For more info on vendors and the Leslieville Flea, visit their website.
***
New this year is The Leslieville Flea Online Store!  You can now shop a great selection of curated vintage and handcrafted goods from the comfort of your home at Leslievillefleaonlineshop.com