Valentine's Day is not just for lovers! It's for everyone we love to spend time with. And let's be honest, we need something to break up the cold winter months. If you're looking for something special to do with someone you love (friends included!) and at various budget options, we have a few ideas.
1. CASA LOMA
Nothing says romance like a visit to a castle. Toronto's most famous Casa Loma continues to make full use of the enchanting hallways and spaces with amazing events. Back is the beautiful Twilight Symphony at the Castle Concert series performed by the Casa Loma Symphony Orchestra conducted by Maestro Paulo Busato. Follow the tunnels through to the iconic stables of the castle to enjoy an unforgettable night filled with music. Make it extra special and book dinner at BlueBlood Steakhouse right on the castle grounds. Casa Loma's famous High Tea is returning also for family day weekend and that's always such a treat!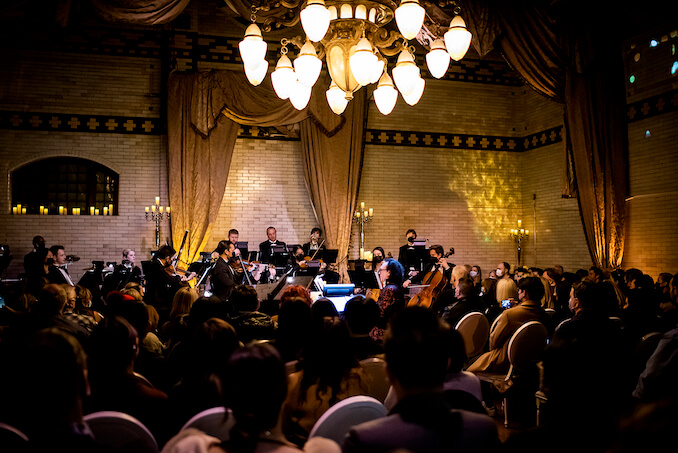 2. THE DISTILLERY DISTRICT
Bundle up and stay cozy at this year's Après Ski themed weekends at The Distillery District. It will also be open on Valentine's Day (February 14) from 3pm to 9 pm. Gather around toasty warm fire pits in the wintery picturesque setting. Wander the cobblestone lanes and poke into the many shops, galleries, restaurants and cafe to support artisans and small businesses. Enjoy food and drinks offered by local vendors in this historical part of town. Some favourite places  to explore here: SOMA Chocolatiers, Palgong Tea, Ontario Sake, Galerie Beauchamp, H2O Float Studio, Blackbird Vintage Finds, and Lemon Water.
3. THE POWER PLANT CONTEMPORARY ART GALLERY & THE BENTWAY
The Power Plant Contemporary Art Gallery (Harbourfront) has reopened its doors once again to the public with three new exciting exhibitions: Cree artist Brenda Draney's largest exhibition to date titled Drink from the river, UK artist Amartey Golding's In the comfort of embers, and an exhibition comprised of all local artists, in parallel. Bringing together six artists, including Toronto-based artist and writer Simon Fuh, emerging Trinidadian artist Anique Jordan, and Mi'kmaq (Metepenagiag Nation) settler artist and educator Julia Rose Sutherland, the group exhibition presents a variety of different mediums, like film, sculpture and photography. Admission free. Explore the latest works and then head next door to wander through the studios or visit a local restaurant or cafe to round off the visit. Or head over to The Bentway for outdoor skating check their schedules for DJs and other happenings. Skate rentals are available on site.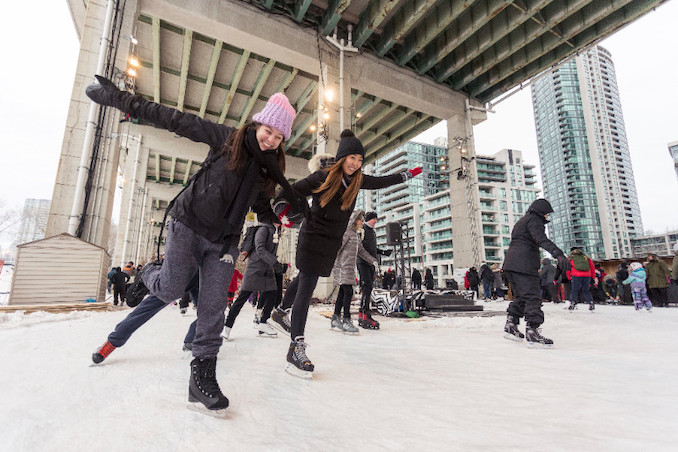 4. OTHERSHIP
Take your relationship (or friendship) to the Othership. This transformative bathhouse experience brings together breathwork, meditation, and awareness with the benefits of hot sauna and icy cold plunge baths. Group led sessions have different themes that are worth exploring. Leave feeling peaceful and rejuvenated. All good vibes here.
5. STRETCHLAB DOWNTOWN TORONTO
Get your flex on at the new StretchLab Studio downtown! This first Canadian location (there are over 400 in the US) is owned and operated by a Torontonian. It offers professionally trained flexologists who use the company's proprietary (proprioceptive neuromuscular facilitation stretching) techniques to help improve sports performance, increase range of motion and flexibility, reduce muscle and joint pain, improve posture, and reduce stress. All done safely and pain-free. You'll leave feeling amazing! Sessions are customized for each person. Special promo now for Valentine's!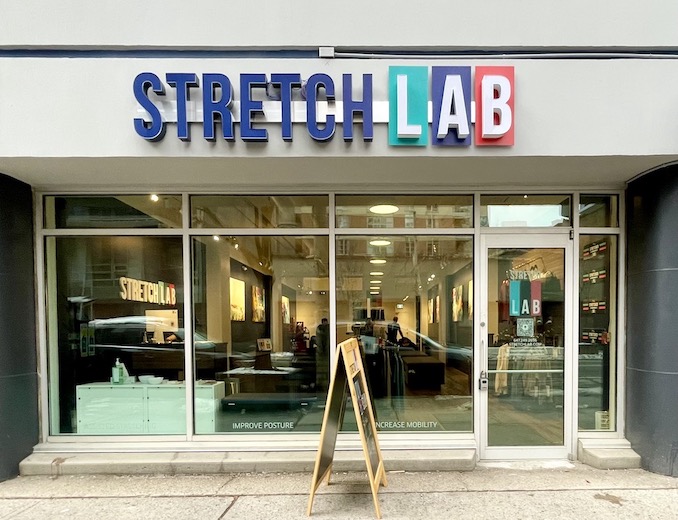 6. UNDERGROUND PATH & ART WALK
Too cold to be outdoors? Take a walk through Toronto's Underground PATH and explore the shops and restaurants and Art Walk. You can find the map here. Grab a fancy bubble tea at Cha Time Atelier and go check out the new public art installations at Commerce Court (King & Bay) and Southcore Financial Centre (York & Bremner). QuadReal Property Group have commissioned four Canadian female artists to create bright and uplifting pieces available for public viewing. Toronto artists Samara Shuter and Jessica Gorlicky and New Brunswick artist Alexandrya Eaton have six large-scale murals in Commerce Court. Find your way to Southcore Financial Centre to see Toronto artist Hello Kristen's work on the second floor PATH connecting 18 York and 12o Bremner. If you do decide to surface go see "The Pasture"sculptures by artist Joe Fafard at TD Centre (located in between the tall buildings in the green space). There's also "Tembo, Mother of Elephants" by artist Derrick S. Hudson located at Commerce Court outdoors.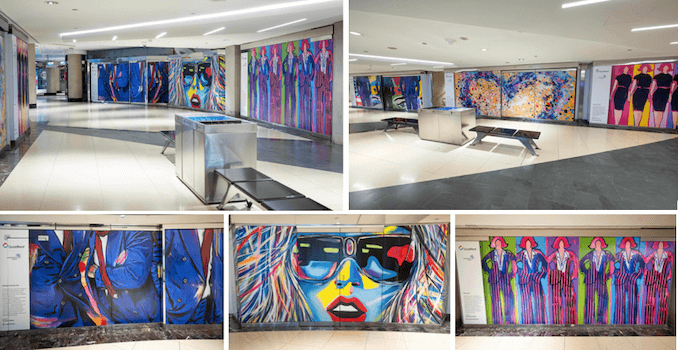 7. COOKING CLASSES AT LE DOLCI
They say "food is the language of love" or at least we think that's what they say. Get into a studio kitchen and learn from the professionals and learn some new cooking or baking skills together. Create the perfect dessert or meal. From heart-shaped pasta making classes to delicious doughnut creation classes to a Master Chocolate Tasting event, these events are perfect for couples, friends or family to attend and learn a sweet new skill together. Le Dolci's Valentine's Day classes online.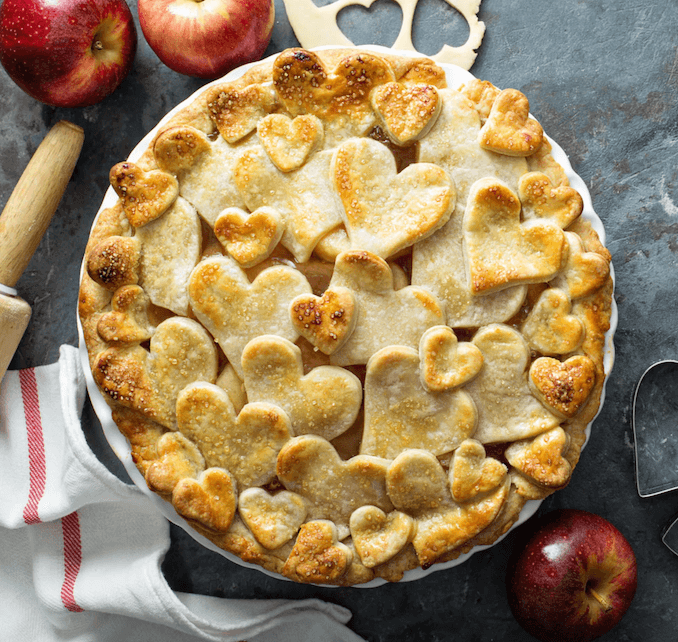 There are many restaurants in our city that are getting ready to help make your Valentine's a special one. Many have special menus and if you had to ask us about where to go that is always consistent with delicious food and wonderful hospitality, here you go!
8. DOVA and ARDO
We love DOVA as it hits all the marks. DOVA's dining room is soothing and tranquil with it's soft colour palate. The coastal Sicilian Italian menu is fresh and exciting. Chef and owner Roberto Marotta had his own restaurant in Sicily before he met the love of his life and moved here to Toronto. Everything about this restaurant, is all about passion. From the ingredients used – fresh produce and meats are sourced locally to the artwork on the walls from Marotta's personal collection. He, and his wife Jaqueline have also imported their favourite Sicilian ingredients available for purchase. DOVA has a special Valentine's Tasting Menu that is definitely worth booking in for. Also, check out his other restaurant ARDO — it's another favourite of ours!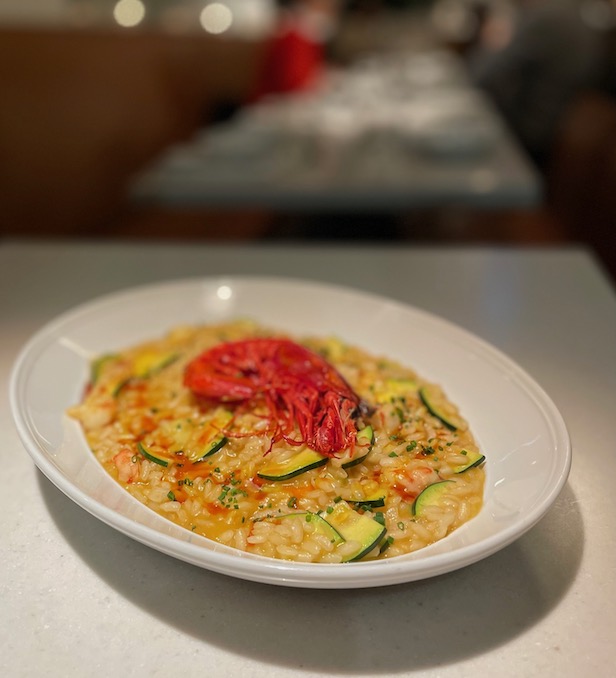 9. J'S STEAK FRITES
J's Steak Frites reminds us of the restaurants in France where they only serve, steak and frites! And they do it well! The prix-fixe menu offers a locally sourced 10 oz striploin steak grilled to order, endless fries (seriously), side salad, and fresh baked bread.  Let owner Jad and his staff take care of you but save room for the incredible desserts! Pastry Chef Tara will make you swoon over her made-in-house creations and for Valentine's special (February 12) diners will have a chance to decorate their own cake table side. This neighbourhood gem is perfect for a casual date night or with friends.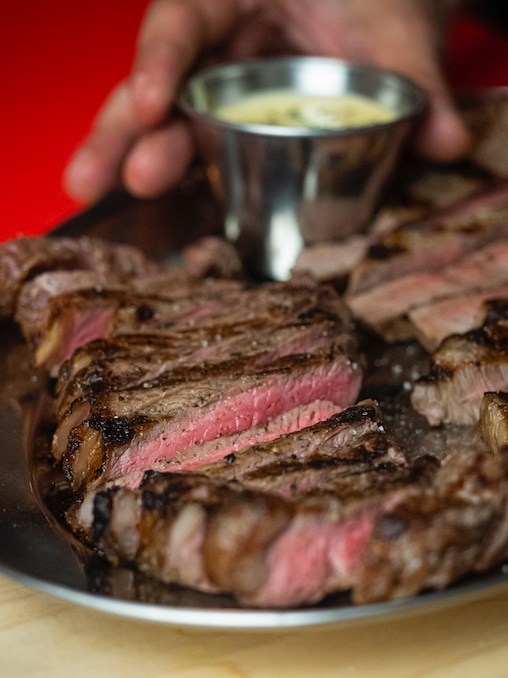 10. EATALY TORONTO
Dine and explore at Eataly Toronto's Valentine Taste-Around (February 10). Taste your way around 10 different stations featuring delicious chef-curated creations with a focus on the Italian love of sweets with dishes such as Roman-style pizza alla pale topped with gorgonzola and hot honey, Sicilian style housemade canopies and more!  If you prefer a sit down meal, Trattoria Milano is a great escape within the busy Eataly food market. Tucked away in a corner behind curtains is a quieter spot serving traditional Milanese dishes including Osso Bucco, risotto, and Coteoletta alla Milanese traditional "elephant ear" a thinly pounded veal chop breaded and fried. This restaurant is offering a special six-course menu for Valentine's.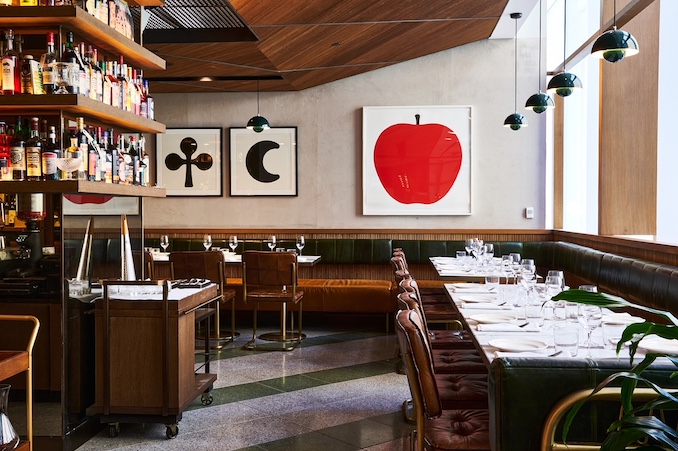 OH…we know we said 10 but we'll push it to 11 with this hotspot! Our team LOVES Marked Restaurant with their Weekend Resort themed brunch. Dishes are South American inspired as are the cocktails. Brunch offers unlimited small dishes and includes a bottle of bubbly! They have a great vibe that will make you feel like you're away in paradise! Read our review here.