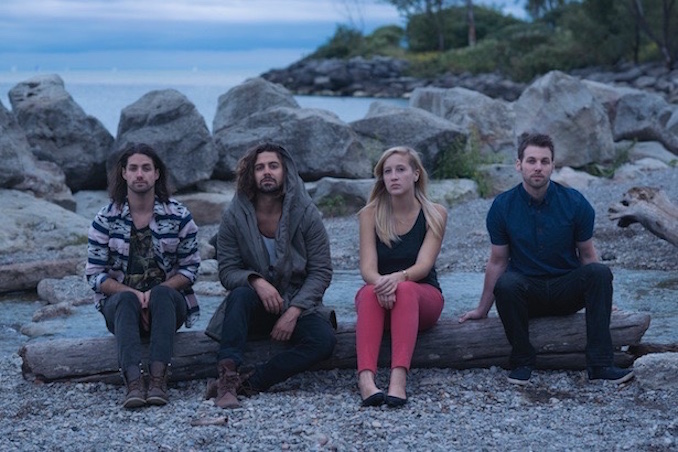 Local indie rock darlings Cairo have been working hard on their new debut album and it's finally ready for the masses.
After spending some time in frontman Nate Daniel's home town of Vancouver recording last year with engineer and co-producer Nygel Asselin (Half Moon Run, Air Marshal Landing), Cairo is back in Toronto and excited to celebrate their album release show tonight at Lee's Palace.  Whether you classify them as rock, ambient or experimental, the band has been crafting their unique sound and there's no better way to experience it than to see it live and in person.
Cairo's new album, A History of Reasons, is delicately crafted with sonic soundscapes and sweet melodies; definitely one you should add to your collection.
We chatted with the band about their new album and all the things they love about Toronto.
Congrats on the new album. Tell us about the recording process. 
West Coast. Caesars and Crown Royal. Late nights and early mornings. Dark spaces with lot's of reverb. One vision built with experimental instruments. Lot's of rearranging and dance parties.
Were the songs on the new album a collection you've written over the years or were they created over the past little while? 
It was half and half. People who know our live show will definitely recognize some of the material; however, they'll notice that we've gutted certain songs to the point of being unrecognizable. Other songs were written a few months before going into the studio.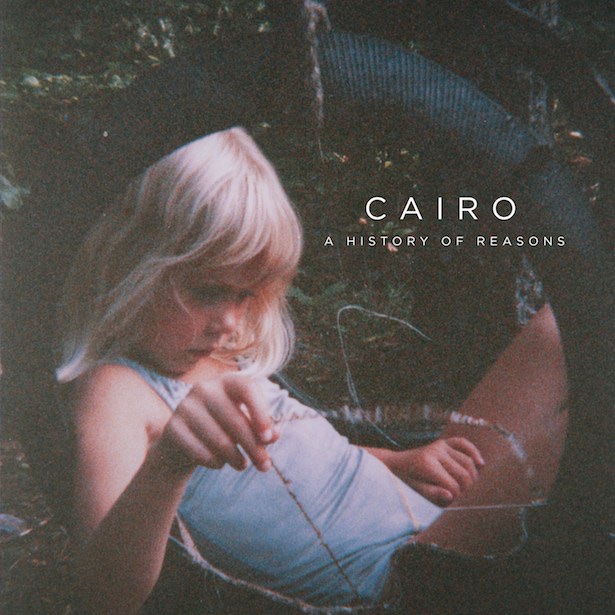 Do you find it's easier to write a happy or sad song?
Let's just say my success depends on my unhappiness
Who does the songwriting? Do you split the duties when it comes to arranging and writing individual parts for live shows?
I am the lyricist. Most of the songs for this record come from a universal standpoint rather than from personal experience. Once I've laid a skeleton down for a song, the band will CAIRO-ize it by writing their own arrangements, discussing the flaws, and bringing it to a place we are all happy with. Dante, Caitlin, Matt, and Joel get to write a lot of the live show ornamentation.
How long have you been performing music? What keeps the fire going?
In a serious sense, probably less than 5 years. I didn't get my first guitar until I was 17. I didn't learn how to play it until I was 19. My first legitimate show wasn't until I was 24. Even now I struggle with the concept of being a "musician'". It's not something I planned to be. Music was something I made because it was cathartic. I think I'd be a very useless human in any other field.
Do you incorporate any covers in your current live set?
No.
Was craigslist used to recruit all the members?
All hail Craigslist. We pledge allegiance to the poorly organized and sometimes dangerous meeting place of the digital gods.
What's your proudest moment on and offstage?
On: No matter the crippling pressure of a show gone awry, we always seem to remain calm and collected. It makes me proud to be a member of a band that holds the other up when panic mode sets in.
Offstage: Writing the chorus of "With You" with Nygel Asselin in the wee hours of the morning and seeing the expression on Dante, Cait, and Matt's faces when they heard it for the first time.
If you had to collaborate with one Toronto band, who would it be and why?
I'd actually love to work with Owen Pallet. He's done some really great scoring and that's where another passion of mine lies. Strings, strings, and more strings.
What's your favourite song you've ever written?
It hasn't been released yet. I'm saving it. For what, I don't know.
What do you do when you're not doing anything musical?
I am a reincarnated 1950's housewife without the pills. I love being in the kitchen. I also find cleaning very meditative. I can be a loner as well, wandering the woods and reconvening with nature as much as possible.
Top 3 artists that have inspired you?
Thom Yorke, Jonny Greenwood, Bjork.
Favourite place to eat in Toronto?
Nazareth.
What do you think of physical vs digital album sales? Do you have a preference? Are CD's done?
Never misplace the importance of a physical relic, and never undermine the uncalulable reach of the digital format. Will CD's last forever? Probably not. But for now it seems certain demographics are pretty content to buy hard copies.
Tour plans? 
Yes. Our tour schedule will be continually updated on our website.
What is one thing people don't know about you that they wouldn't expect?
I have done more psychedelic drugs than Timothy Leary.
Rapid fire:
Sneaky Dees nachos, Hey Meatball spaghetti or a superfood salad from Fresh?
My intestines say salad from Fresh, but the nasty-drunk binge monster inside me says Sneaky Dee's (Kings Crown) nachos.
Queen or College St? Queen
Trinity Bellwoods or Highpark? Trinity
EP or LP? LP
Early bird or night owl? Both
Road or studio? Road
What's next for Cairo?
We'll be starting the CAIRO (Come And Ignore Rapacious Oligarchy)  Psych Festival. Psilocybin mushrooms will cover the fields, and everyone will be required to take a tab of acid before entering the grounds. If you can count to ten in less than 10 seconds you will not be permitted to stay.
Follow Cairo here: Facebook // Twitter // Instagram
Catch their album release show this Friday at Lee's Palace with special guests Elliot Maginot and Sun K. It's going to be an awesome night.