EU citizenship is extremely sought after for a variety of reasons. You'll be able to work or live in any EU country. You'll also be able to travel throughout Europe without a visa. One other major benefit is that you get access to the national healthcare system and enjoy all rights and privileges of any EU citizen. When it comes to Canadian nationals, the main reasons to get EU citizenship include greater investment opportunities, leniency towards cryptocurrencies, and efficient tax systems. These are just a few of the basic benefits of having European citizenship.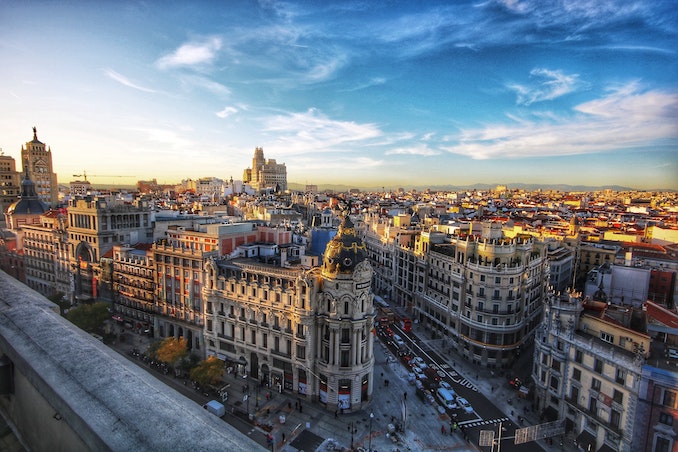 The easiest way to get European citizenship is to buy it. The requirements for buying citizenship vary from country to country and each has its own unique benefits to offer. Most citizenship programs offer different types of investment opportunities including capital transfer, property acquisitions, or investment funds. This gives you a decent set of options to choose the investment type that suits you the most. Here we'll be looking at the benefits of having European citizenship, the different ways of getting European citizenship, and the best countries to buy European citizenship:
Benefits of European Citizenship
There are a number of benefits to having European citizenship. If you're considering an EU passport for dual citizenship, it could prove to be quite advantageous. Here are some of the benefits:
Ease of Travel: If you love traveling and exploring new places, EU citizenship allows you to freely move between any EU country without the need for any visas or permits. Also, you'll be able to stay in any of the countries indefinitely without having to worry about renewing any documents.

Job Opportunities: If you're looking for a new job, EU citizenship opens a new door of possibilities. You'll be able to apply to and work in any EU country without having to get a work permit or anything of the sort.

Economic Stability: Some countries have predictable economies, others not so much. If you're involved in business, you would want to live in a country where the economy is certain. Being in a jurisdiction where adequate laws, judicial process, and clear rights exist is essential for a business to thrive. This is the kind of transparency you find in EU countries.

Relocation: Whether it's family, economic opportunities, or retirement, the EU is a great place for people to relocate to. When looking at countries for relocation, high quality of life is definitely a prerequisite, and EU countries certainly meet that requirement.

Plan B: Sometimes, a country has issues and problems that people might not want to live through. In such situations, having a second passport, a plan B, can come in handy. Rather than feeling worried every day, you can simply move to an EU country and leave your troubles behind.
Ways To Attain European Citizenship
There are three main ways in which you can get European citizenship. Let's take a look at each of them:
Descent: This is an easy way of getting citizenship. If any of your ancestors are from any EU country, you can

apply for citizenship

in that country. You will need to prove your ancestry and that your ancestors were from that country but beyond that, you should be allowed to become a citizen.

Naturalisation: EU countries offer citizenship to people who stay there for a specific period. This period typically ranges from 3 to 5 years. This encourages more people to live in a specific country for an extended period. As long as you meet the other requirements like taxation and don't break any laws, becoming a citizen by naturalisation should not be a problem.

Investment: Citizenship through investment programs is offered by multiple EU countries. Depending on which program or country you fancy, you could become a citizen in less than a year. What's more, this applies to your family as well. You just need to make certain investments in the country you choose, and you'll be able to buy citizenship for your entire family as well.

 
Best Countries To Buy European Citizenship
There are many countries where you can buy European citizenship like Spain, Malta, and Ireland. Let's take a look at each of their citizenship investment programs:
Spain: They have a golden visa program that grants you citizenship after 10 years. You will need to stay in the country during this time though. The investment amount required under this program is €500,000.

Malta: This is perhaps the easiest EU country to buy citizenship. The

Citizenship by Investment program in Malta

requires you to make an investment of €650,000 but grants EU citizenship within three years. You can reduce this time to one year with an additional investment of €50,000.

Ireland: You will need to wait a minimum of five years to be eligible for EU citizenship in Ireland. You will need to invest €500,000 and have a net worth of at least €2 million in order to be eligible for this program.
So, there you see, getting an EU citizenship is not impossible. It's just a matter of how much you're willing to pay for it. If you're looking for dual citizenship or just want to move to the EU, there are multiple avenues for you to pursue. Just find the right investment opportunities and get on the fast track to European citizenship immediately.