Victoria Day weekend is our first real weekend to recover from the winter months of being cocooned in our big parka jackets.  The holiday was started in honour of Queen Victoria's birthday. The actual date of her birthday is May 24th but the official national holiday is recognized on the last Monday preceding May 25th. It's also officially the weekend that many get out of town and open up their cottages. It's affectionately known as the "2-4 weekend" as locals perhaps enjoy a few extra libations on this weekend.
Well, if you have no cottage to open up and you're looking for what to do in the city, here are a few fun suggestions…
LOBSTER CLAM JAM: Cabana Pool Bar , 11 Polson Street, (May 20 & 21). Admission $25. Free admission for kids 12 and under. Food & drink tokens not included. Over 20 restaurants involved in this outdoor food fest. The Food Network recognizes this as one of the top food festivals in the world. The festival features notable chefs and establishments from the city in this epic setting with a stunning view of Toronto's skyline.  Originally started in Quebec, it's now coming to Toronto. Not just seafood! There will also include meat, fish and veggie available as well as a Mojito bar and beer bar. Family friendly with kids activities as well. DJs all day to keep your family moving. Mmmm….lobster rolls!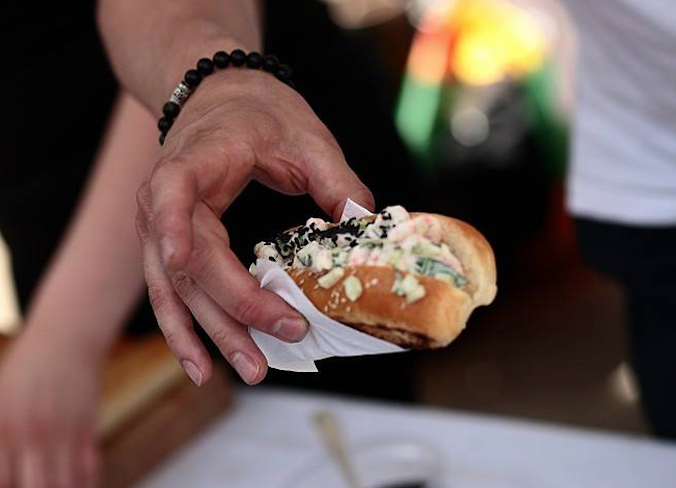 GET OUT OF TOWN: ROM Friday Night Live party. (May 19). Admission $17. It's a British invasion at the Royal Ontario Museum with this 19+ party that includes access to the ROM exhibition halls be sure to check out The Family Camera (part of the Scotiabank Contact Photography Festival), live music with Wannabe (Spice Girls tribute band) and HIGHs, DJs in several spaces including DJ Intrinity a Red Bull thre3style DJ and WayHome Festival artist, activities, cash bar and local food vendors on site.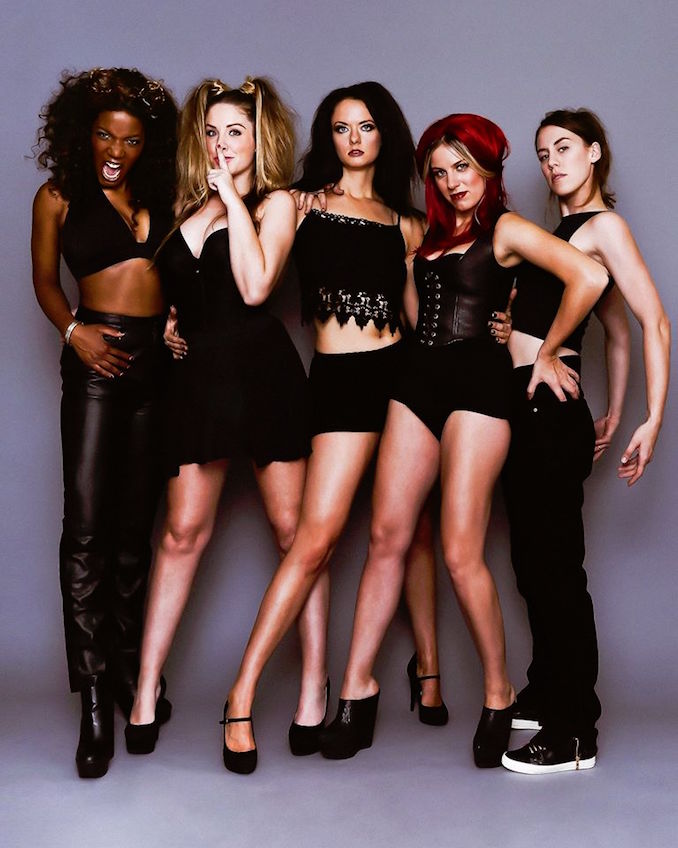 CULINARY ONTARIO FESTIVAL: Ontario Place (May 19-22). Free admission. enjoy food, wine and beer from vendors across Ontario. A shipping container village will feature a farmer's market. Enjoy live music and art installations while enjoying the outdoor space. Jarvis Church performs on Saturday night. Various exhibits and activities planned including cooking lessons, healthy lifestyle demos, and a choreographed Drone Show.
FAMILY NATURE WALK: Wild Wetlands of High Park, (May 20, 1:30  pm to 3:00 pm). Free with suggested donation $2-$5 per person. Meet at the benches across the road from Grenadier Restaurant. Then explore the wetlands of Toronto's largest pond. Learn how the wetlands play an important part in the city's ecosystem and what creatures are hanging around the area.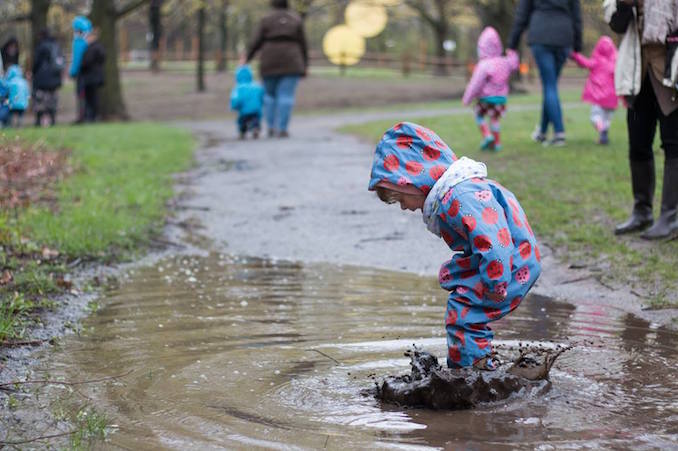 WILDLIFE RESCUE: Ontario Science Centre (opening weekend). General admission $22 for adults, $13 for children 3 to 12 years old. Senior/student rates also available. Take a journey to Africa and Indonesia at the Return of the Wild theatre to learn about the people who successfully raise and release young elephants and orangutang back to the wild. Explore the Species Recovery Centre. Discover techniques used to teach young animals survival skills. This eye-opening interactive exhibition will inspire kids and adults alike.
TEA AND TOUR: Montgomery's Inn, 4709 Dundas Street West, Etobicoke. First come first serve. Admission $7 plus tax. Enjoy a pretty afternoon tea to celebrate Queen Victoria's day and then explore the museum with a complimentary guided tour of this historical inn. Montgomery's Inn is one of 10 historical museums operated by the city of Toronto. Built in the 1830s by the Montgomery Family it's a wonderful example of Late Regency architecture.
HarbourKIDS: CIRCUS Harbourfront Centre. (May 20-22) Free admission. Holly Treddenick and Adam Lazarus of Femmes de Feu have partnered with the Centre to fill the site with all sorts of contemporary circus fun. Performances, demos and interactive activities will stretch your imagination in this wonderful world of creativity. We've got our eyes on "A Dinner Party Gone Awry" with Illuminator Entertainment aerialists who host a dinner in the sky…on a chandelier!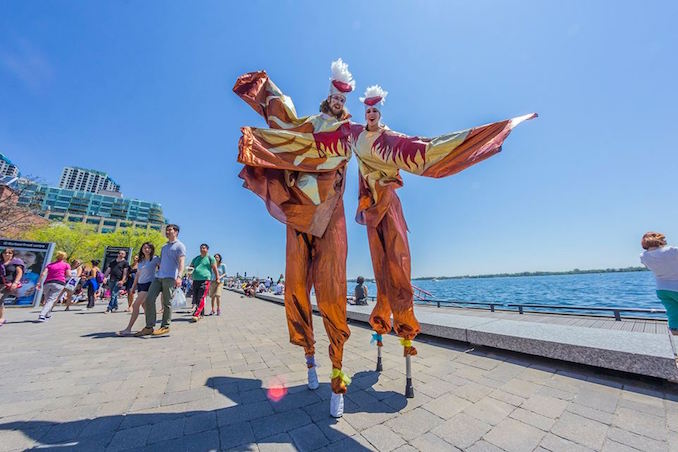 CELEBRATE WORLD FIDDLE DAY: Aga Khan Museum, 77 Wynford Drive (May 20, 10 am to 10 pm). See site for admission price list. From two stringed Er Hu  to the kamancheh, learn and enjoy one of the world's most loved instruments in all different forms. Start by attending the various workshops, enjoy a free afternoon jam session, stay for the buffet supper ($20 per person), and then take in an evening concert as the sunsets.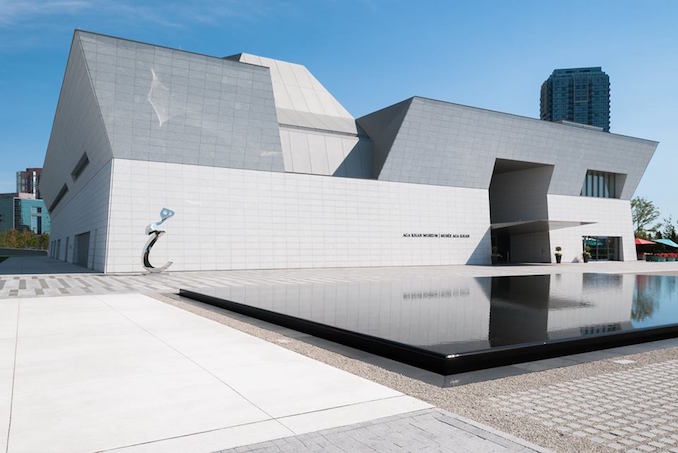 ARTFEST Toronto: Distillery District Spring Art & Craft Show (May 20-22). Free admission. Come early as it will be crowded on these cobblestone laneways. Enjoy the outdoor show and sale by Canadian artists and artisans (paintings, photography, sculpture, jewellery, fine food purveyors, home decor and other fine crafts). Be entertained with live music throughout the day. Also check out the Artfest Kids Create & Learn zone (11 am to 6pm)  for some hands-on art activities — kids can explore Canada's scenic landscapes with watercolours, experiment with collograph printing techniques to create your own Canadian Flag.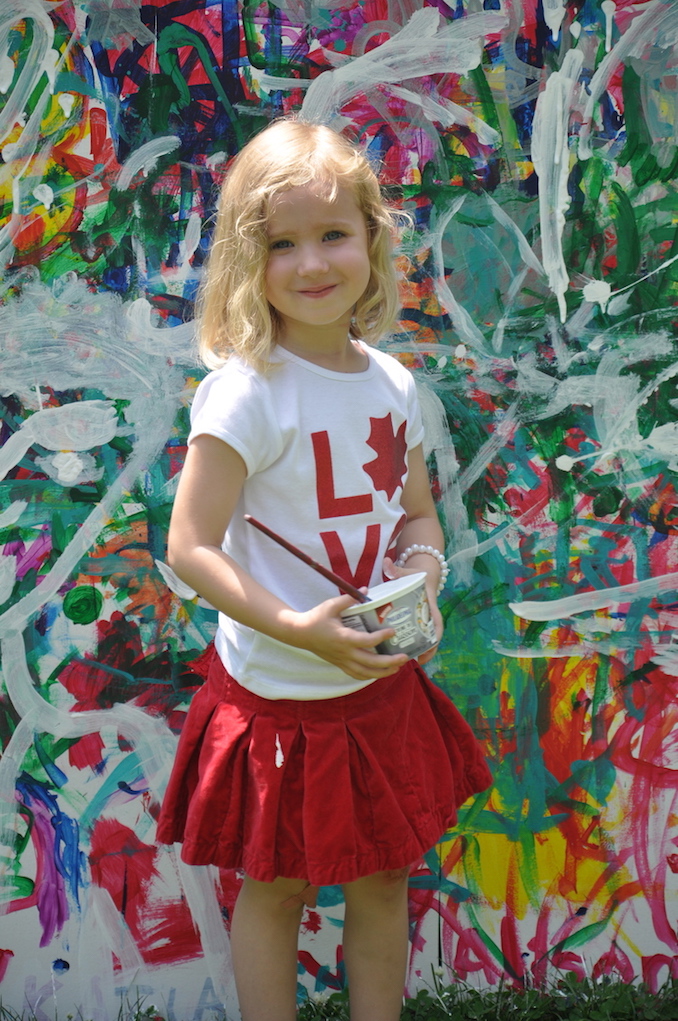 What will you be doing for Victoria Day long weekend?