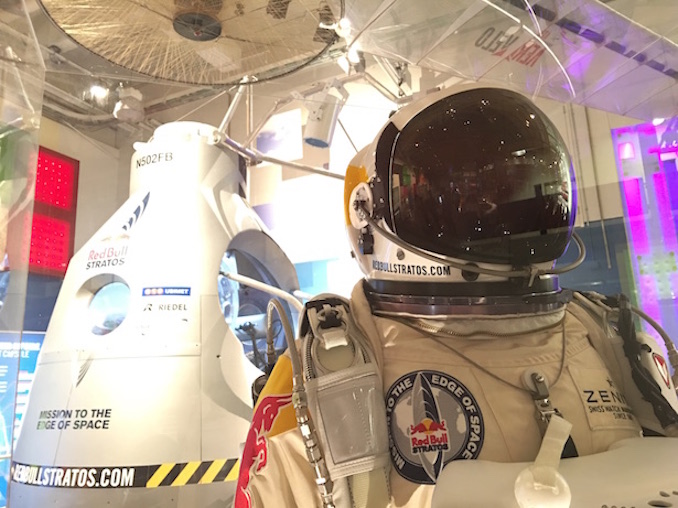 Remember the guy who fell from the sky? It was three years ago on October 14, 2012, Austrian skydiver Felix Baumgartner took a leap of faith in the name of pushing human limits and science. That mission led to eight records including first person to break the speed of sound in freefall. At 127,852 feet it was the highest altitude any human has ever fallen from.
Last night we were invited to meet with Baumgartner and scientist Art Thompson at the official opening of the Red Bull Stratos Exhibit that features the capsule and spacesuit. It's now open at the Ontario Science Centre until January 11, 2016.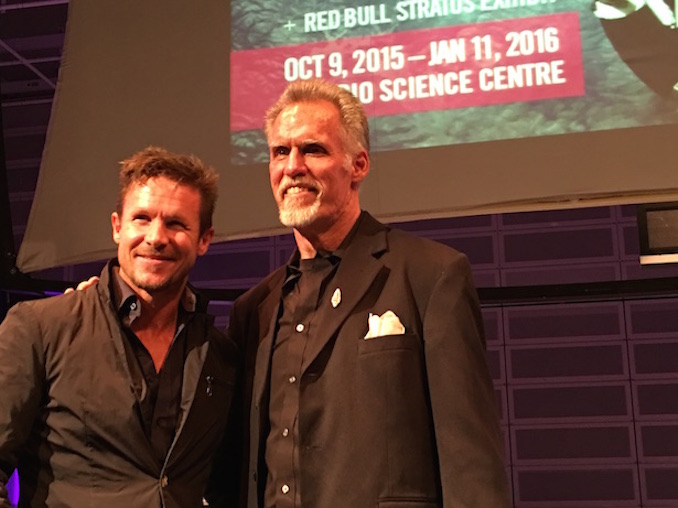 The evening event celebrated the official opening and gave us an opportunity to learn more about the skydiver and all the science and even the psychology that went into preparing Baumgartner for that big day. It was five years in training for him, a professional skydiver who had already clocked in more than 2500 jumps. When asked if he was nervous at that point in time, Baumgartner told us that it wasn't the jump that he had any fear of, however he did have to make friends with his spacesuit as listening to himself breathe for five to 6 hours is not fun. But what the team of scientists, engineers, and doctors have learned from this experience is all being shared and used around the world. Science, space and the human body is truly amazing.
And someone asked if he would do it again?
"Hell, no!" replied Baumgartner.
He followed up with that thought mentioning that there are so many more human limits to push… and we're sure this this one jump has basically put him into a very comfortable position for the rest of his life.