It's March Break and you've planned a low-key week off with the kiddies. It's mere hours into the week of bliss and they've already begun to get a little squirrelly? Or is it you? After all there's only so much slime you can make, right? So, what's happening in the city? We've got a few ideas!
TIFFKIDS FILM FESTIVAL: March 9 to 18 at the TIFF Bell Lightbox (350 King Street West). This 20th annual film festival features the best of Canadian and International films for kids and their families. The ten day festival kicks off with an opening night party and a special screening of White Fang, an animated tale set during the Klondike gold rush in 1890s that chronicles the life of a wolf dog who experiences the best and worst of humanity and learns how to overcome. Then, each day is filled with exciting shorts, features, foreign films and documentaries. Full details here.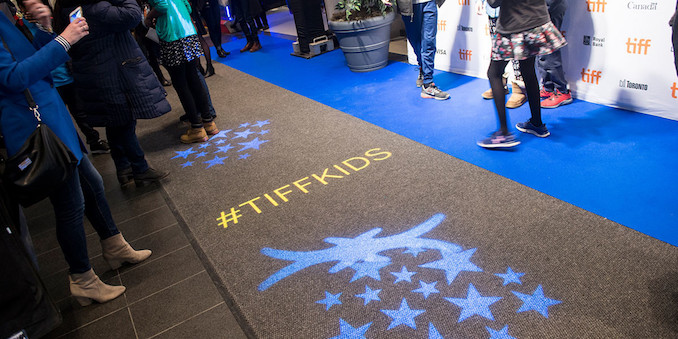 DIGIPLAYSPACE: on until April 22. TIFF Bell Lightbox (350 King Street West). This hands-on digital playground is where art and technology intersect. Canadian and International designers, educational experts, coders, and artists have created the most innovated installations for kids and families. digiPlaySpace offers 21 installations from 12 countries designed for kids ages 3 to 13.  Full details here.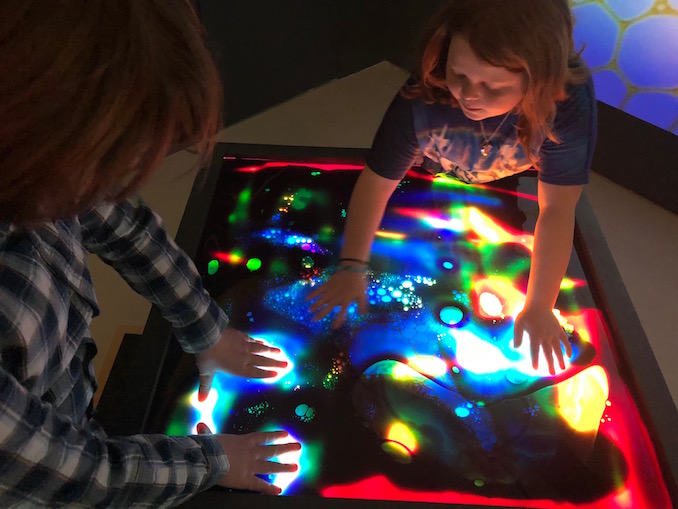 CANADIAN SCREEN AWARDS FAMILY FAN DAY: March 10 at the Sony Centre for the Performing Arts (1 Front Street East). Kick off March Break with stars from your favourite Canadian TV shows and movies. Meet stars from shows including CBC's Kim's Convenience, CBC's Murdoch Mysteries, Family Channel's The Next Step, Family Channel's Degrassi: Next Class, City's BT Toronto, CTV's Masterchef Canada, CTV's Amazing Race Canada, and many more. TONS of entertaining activities including amazing animals from Hands on Exotics, Junior Journalist auctions with CBC's Dwight Drummond, and so much more.  Bring your cameras! Doors open from 10 am to 2 pm. Free admission. Full details here.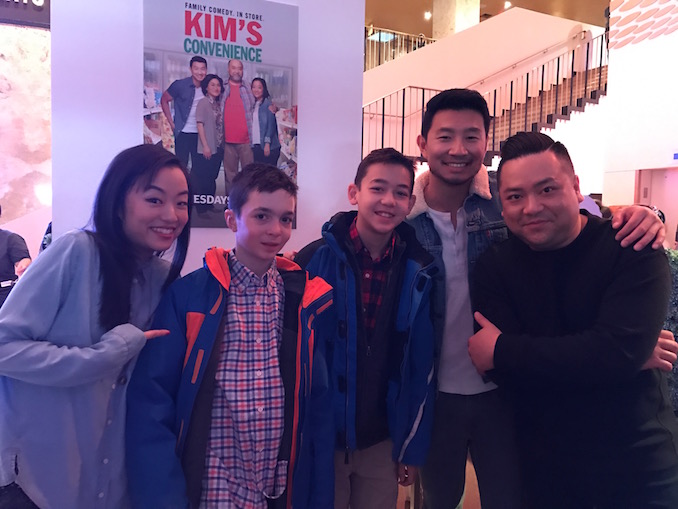 WINTERSTATIONS: on until April 1. Toronto Beaches. The lifeguard stations spotting the beachfront are home base for the multiple public art installations that encourage visitors to climb into and walk around. Artists and designers from Canada and around the world submitted their concepts the annual competition and the winners are displayed. Three university created installations are also amongst the winners. Full details here.
GOBSMACKED!: March 14 to March 25. CAA Theatre (Formerly the Panasonic at 651 Yonge Street). This "next-generation" a cappella show is unlike any other. Redefining the limits of the human voice, the singing and beat-boxing is fun and uplifting. Full details here.
ONTARIO SCIENCE CENTRE:  (777 Don Mills Road) March 10 to 17. Devote an entire day in awe learning and discovering just how amazing nature, space, human body, and technology are . Highlighted for March Break is a special feature on Robotics. From light-seeking machines to quadcopter drones to a Canadian Space Agency science rover, they've brought together innovation and fun. Live demos, hands-on activities and workshops. Learn about the current and future of robots. Little inventors will want to visit the Inventorium. Full details here.
ROYAL ONTARIO MUSEUM: (100 Queen's Park). March 10 to 18.  Last chance to travel back to the Viking era as this exhibition is set to ship off! Visit the Viking Village and experience Norse daily life of legendary explorers and artisans. Get hands-on with arts & activities. There are even live creature appearances daily. Daily museum scavenger hunts too! TONS to do. Full details here.
ART GALLERY OF ONTARIO: (317 Dundas Street West) March 10 to 18. If you haven't heard, or at least seen photos of, Yayoi Kusama's world of infinite mirrors, dots and brilliant colours, you may want to head over and see what the hubbub is about. Not that you can get into the exhibition on a whim, but you can certainly feel the energy and excitement as the AGO offers up some March break fun Kusama themed activities. Make kaleidoscopes of patterns, build the city of the future, pick-a-colour family friendly gallery tours, play with reflections and light. Activities are free with general admission. Full details here.
TORONTO ZOO: 2000 Meadowvale Road. Last chance to see the Panda cubs before they relocate to Calgary! Da Mao, Er Shun, Jia Panpan and Jia Yueyue have been seen by millions of visitors at our zoo. The Giant Panda exhibition will officially close on March 18. But also visit during March Break to visit the new greater one-horned rhino calf and meet with the Visitor Fun Team (look for their green jackets!) that have some stuff waiting for you. Visitors also have a chance to visit the new state-of-the-art Wildlife Health Centre where you can catch a glimpse behind-the-scenes. Full details here.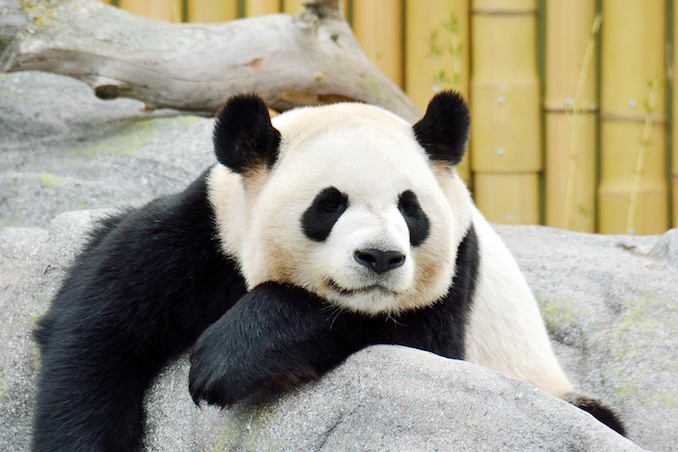 SUGAR SHACK TO AT SUGAR BEACH: (11 Dockside Drive, Lower Jarvis and Queens Quay) March 10 & 11. One of our favourite winter events is also the sweetest! Celebrate the final days of winter with Ontario's liquid gold. Enjoy ice activities, witness a battle of the chainsaw ice carvings, warming stations, live entertainment and of course, maple taffy in two sugar shacks! Find other goodies at the Winter Marketplace including maple cannolis, organic maple sweetened baked goods, bacon poutine, butter tarts and more. The Sugar Shack Bar will have spiked hot chocolate and mulled hot cider for adults too. Full details here.
AGA KHAN MUSEUM: (77 Winford Drive) March 10 to 18.  Explore the Silk Routes, talk to experts in the gallery, get hands-on with objects from the teaching collections, create your own music in the instrument petting zoo, and enjoy art activities inspired by the Museum's collections.  Full details here.
CHILDREN'S HIGH TEA at Shangri-La Hotel Toronto: (188 University Avenue) During March break the luxury hotel offers a special high tea just for our little princes and princesses. Pastry chefs in the kitchen have whipped up some dreamy kid-friendly savoury and sweet offerings for little hands.  Call ahead to reserve here.
CINEPLEX MARCH BREAK: From March 12 to 16 Cineplex theatres across Canada will host matinee screenings of Oscar-nominated films Wonder, The Boss Baby, Ferdinand and Despicable Me 3 for only $2.99 as part of the Cineplex Events' Family Favourite Series. A portion of the proceeds goes towards supporting WE. Full details here.