The 21st annual Contact Photography Festival officially kicks off with a party on Friday, April 29th at the Ryerson Image Centre. The Festival takes place across the city and beyond the city borders with over 1500 artists and 200 exhibits during it's run. The Festival is the largest of it's kind in the world.
You'll definitely want to check out exhibitions that features work by Suzy Lake, the 2016 Scotiabank Photography Award recipient. Her large scale exhibit is housed at the Ryerson Image Centre and reflects on artist's process and the way she thinks. Truly fascinating exhibition. Located in the same building you'll find Max Dean's "as yet untitled" robotic installation that mischievously asks visitors to make a fateful choice of whether or not to keep or destroy a stranger's family photo. The robot , of course has no emotion, and will automatically shred the photo if there's no interference. An interesting look at society.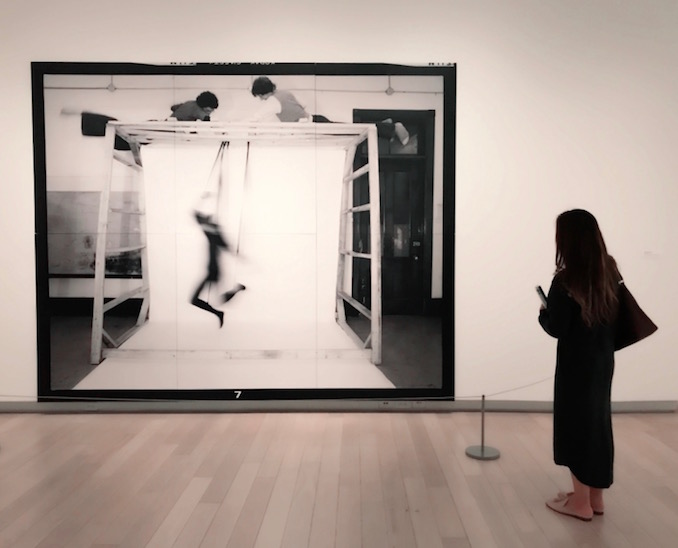 Outside of the building are two noticeable installations including the work of Lori Blondeau. The large scale self portraits of the artist standing on sites of historically significant Plains Indigenous rock formations are adhered to the ancient stones located in the Devonian Square (outdoors). They serve as reminder of the importance of ancestral gathering places for sacred ceremonies and history. The other is  Spotlight Canada: Faces That Shaped a Nation that honours Canadian culture featuring highly recognized personalities in 14 portraits which have been part of nearly 25,000 press photographs preserved in The New York Times Photo Archive.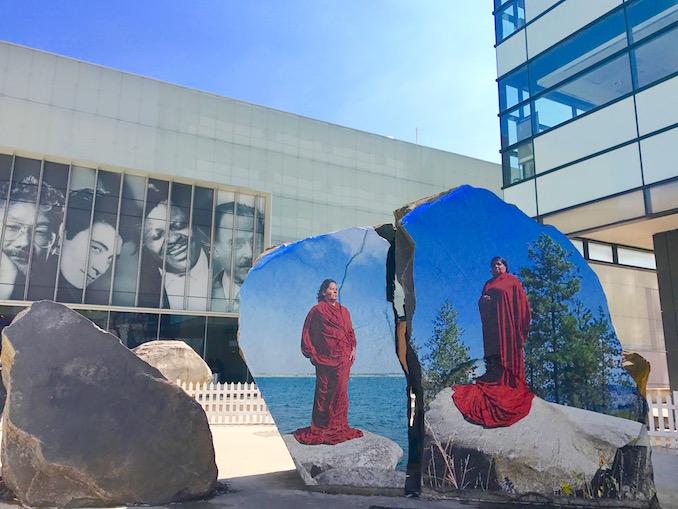 You'll also want to visit the Royal Ontario Museum as they present one of the Contact's primary exhibitions, The Family Camera, an original exhibition that explores how everyday family photos reflect and shape our experiences of migration and our sense of identity that will on display from May 6 to October 29. This exhibition is part of the ROM's Canada 150 year-long celebration. The exhibition is also in partnership with the Art Gallery of Mississauga with works of over two hundred objects including photos and vintage cameras.  We're particularly interested in the section "Snapshots Don't Grow Up" that presents conventional ways of photographing children and how we've created those "Kodak moments."
While there are many, many artists, exhibitions, events and speeches to check out that are located in galleries and other venues, there are also plenty of installations in public spaces throughout the city. A complete list can be found at scotiabankcontactphoto.com  *please check for dates of all exhibitions
Look up and around as you explore the city! Here are some great PUBLIC INSTALLATIONS you won't want to miss!
SHELLEY NIRO: Battlefields of my Ancestors. Location: Ryerson University
CHRIS LUND: Canada in Kodachrome: Imaging Pleasure and Leisure.  Location: St. Patrick Subway Station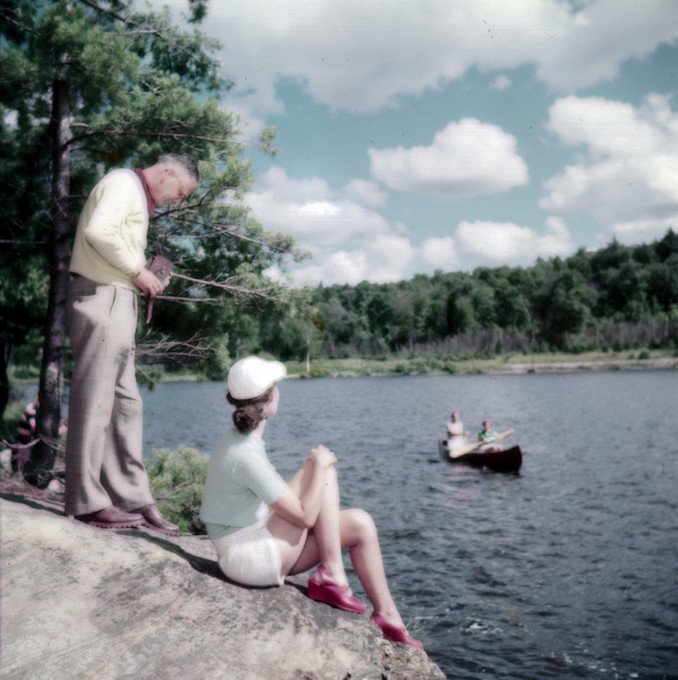 PETRA COLLINS: Jackie and Anna (rainbow tear). Location: 460 King Street West, North Facade
STEVEN BECKLY: New Romantics. Location: Billboards at Dovercourt Rd. and Dupont St.
VALERIE BLASS: Nous ne somme pas des héros. Location: Brookfield Place
SETH FLUKER: Blueberry Hill. Located on Lansdowne Ave. at Dundas St. West, College St./aka Artist-Run
JOHAN  HALBERG-CAMPBELL: Coastal. Location: Harbourfront Centre, parking pavilion
JALANI MORGAN: The Sum of All Parts. Location: Metro Hall
NAOMI HARRIS: OH CANADA! Location: North York Centre
ANDREW BLAKE MCGILL: Two Half-Hitches Could Hold the Devil Himself – Photographs from Glencoe, Ontario. Location: St. Lawrence Market, suspended over the central pedestrian artery indoors.
MARIA HUPFIELD: Bound, Upfield 2017. Location: The Power Plant, South Facade.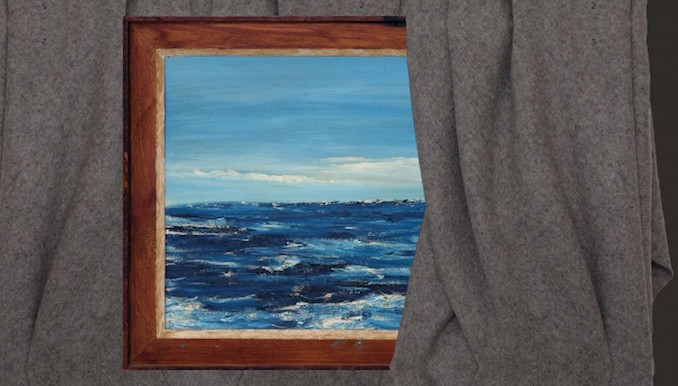 SAM COTTER: On Location. Location: TIFF Bell Lightbox, street level windows.
SARAH ANNE JOHNSON: Best Beach. Location: Westin Harbour Castle Conference Centre, mounted along the building at the foot of Bay Street.