We are drawn to historical photos and facts here on Toronto Guardian as they often give us a view of just how far we've come. We recognize that our city, or our country's, historical documentation is young in comparison to other parts of the world, but we definitely have a hunger to learn more.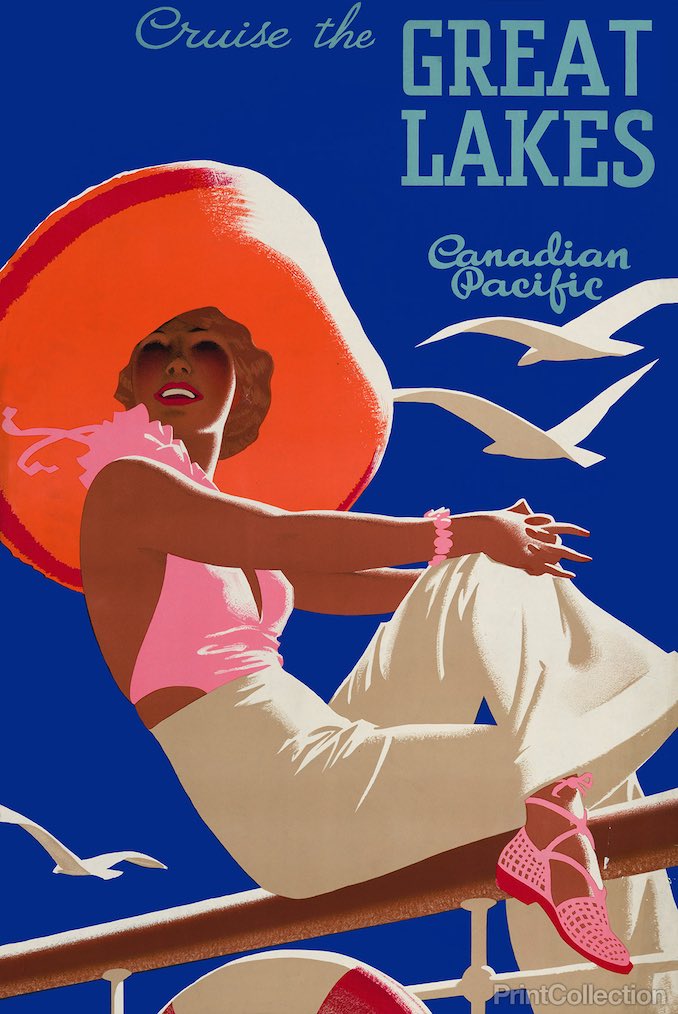 A stunning hardcover book was released that gives an insightful look into the history of Canadian Pacific (CP), the private railway and transportation company that united our country and connected us to the world. Published by leading design book publisher Callisto, Canadian Pacific: Creating A Brand, Building A Nation weaves the story and images of the first 100 years of the company's history starting in the 1880's.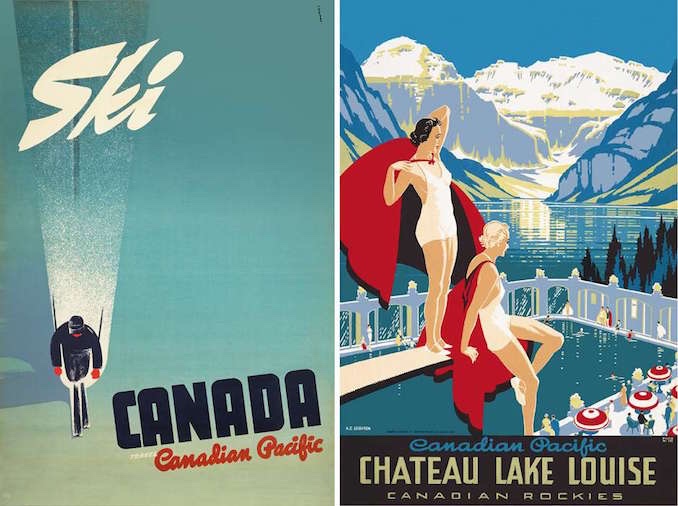 Written by Marc H. Choko, professor emeritus at the School of Design of the Université du Québec à Montréal and an honourary member of the Société des designers graphiques du Québec, this book reveals ways that the company had promoted Canada and it's cities to world travellers, businesses and even potential immigrants.
This narrative brings together hundreds of photos, historical documents, advertisements, illustrations and designs that make this book an incredible keepsake.
It's interesting to see how CP romanticized the images of our country not only to the world but domestically for tourism, while also recognizing the need for trade and commerce. The book talks about how "shortening the trade route between Asia and the east coast of North America and Europe was one of the pillars of Canadian Pacific's business."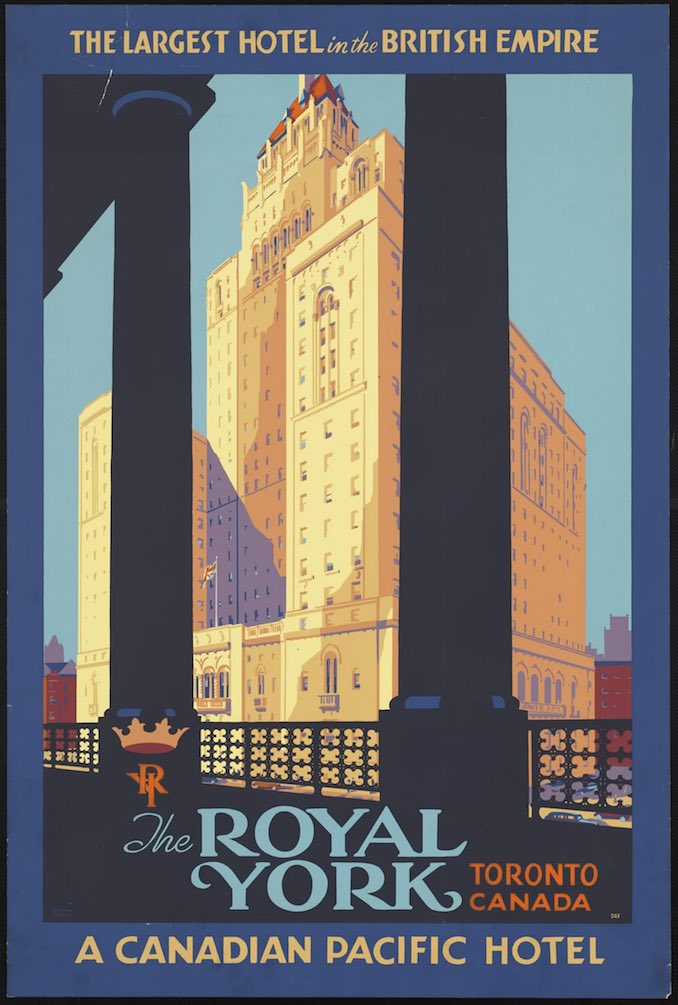 But it's the incredible images that have been documented as well as reading about the artists commissioned to work on ad campaigns and brochures that were interesting from a design perspective. By the late 1930's some of the most well-known contemporary British designers were commissioned including Alfred C. Leighton and Leonard Richmond. Canadian artists like Norman Fraser were also brought into the fold.
I've spent much time flipping through the pages discovering publicity images of places like CP branded hotels including the Royal York here in Toronto. I'm still discovering interesting bits of history including CP's Around The World Cruises that lasted 125 days. I can only imagine how spectacular the journeys were back then.
This collection is a treasure trove full of beautiful details. A worthy keeper for history, vintage and design buffs.