The holiday season reminds us to be grateful for what we have no matter how big or small. It's a time that we reflect on the year that has been full of ups and downs. And what a year it was! Now is also the time of year that we try and give back. Annually, we consider ways to help even make the smallest difference in someone's life. But I believe that it's not just a one way street. When we give we are truly receiving something as well. Something that can leave a lasting impression and a reminder that our acts of kindness can mean a world of difference to someone else.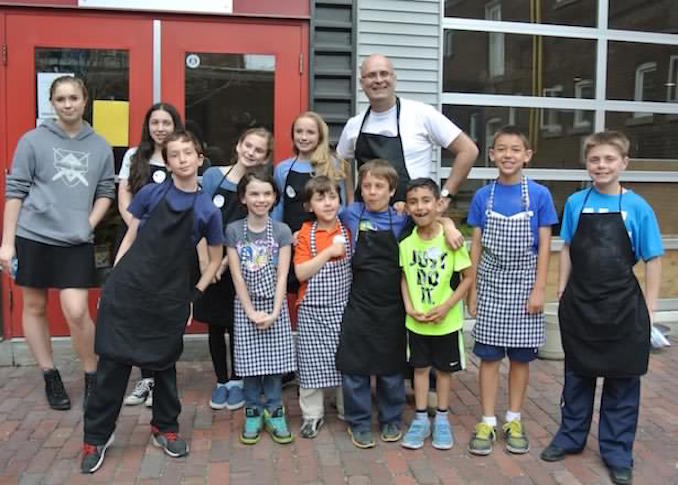 I often work on stuff with Telus and my friends there already knew that community work means a lot to me. They've heard me talk about charities that I am actively involved with throughout the year and have invited to events that they work on in the past. Recently, they asked if I would be willing to go on camera to talk about what giving means to me. In exchange for my time, Telus is donating funds to my local charity of choice, Kids Cook To Care that brings kids and chefs in Toronto together to cook wholesome meals for those in shelters who are in need. Read one of my previous posts on the organization.
On the internationally recognized Giving Tuesday (November 29) the video campaign was launched to support this global movement.
Now I'm sharing this video clip and letting you know that Telus will continue helping local communities. How? Through your comments (before December 5, 2016) on their Giving Tuesday Facebook Post, Twitter, or on Instagram, Telus would like to know how you give back during the holidays and be sure to mention what registered local charity you think they should donate to. They will  select a charity at random and will donate $5000  (not just once but up to five different charities!) so make sure you let them know!
It's their way of thanking us all for making a difference in the communities we live and work in.
Here's the video…