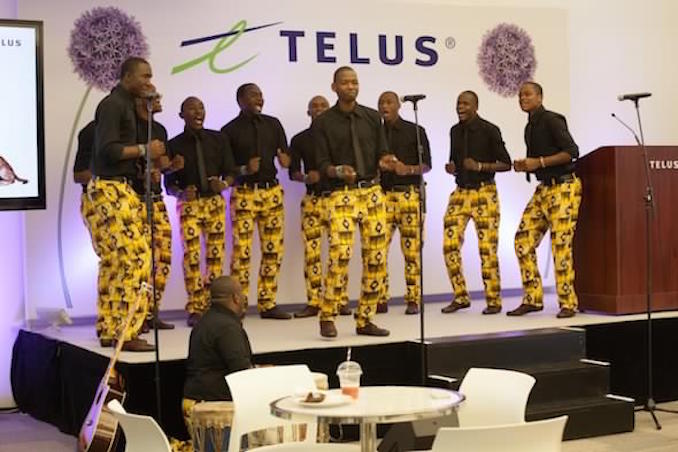 Promoting social change though youth empowerment is the goal of Toronto brothers Marc and Craig Kielburger's We Day. On Friday, September 20th in Toronto, 20,000 youth and families gathered at the Air Canada Centre for music performances as well as speeches from a group of very inspiring speakers. Notable speakers including Col. Chris Hadfield, Spencer West, Martin Luther King III, Robin Wiszowaty and Molly Burke to name a few.
On Thursday, the day before We Day, I got invited to attend a celebration of giving breakfast event at the Telus building in Toronto where a number of cheques were being given to local community and charitable organizations. On top of the donations, Telus staff and guests were treated to a sample of the We Day performance with speeches from Gonzalo Riva, owner of 21 Toys, and Marc Kielburger. On top of these presentations we got a sneak peak at one of the We Day videos, that was shown at the concert on Friday, as well as seeing the Kenyan Boys Choir Perform. (See videos below)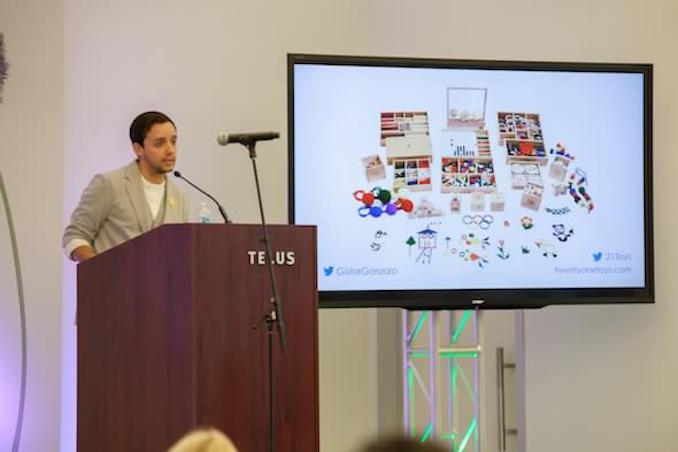 Twenty One Toys creates toys and workshops that bring 21st-century skills and thinking into the classroom, the boardroom, and beyond. COO and Lead-Strategist for the organization spoke about social responsibility and the importance of play. Learn more about the company HERE.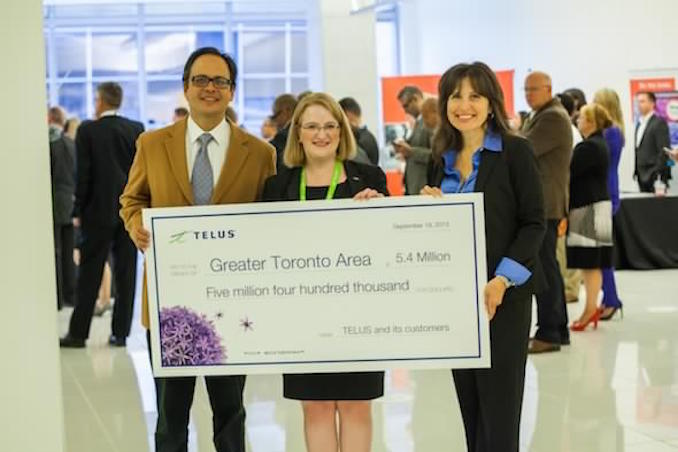 Jill Schnarr is the VP of Community Investment at Telus. On Thursday she presented the GTA with a cheque for 5.4 million dollars that is going towards local community and charitable organizations including $700,000 for youth-focused grassroots charities in the Greater Toronto Area through TELUS' Toronto Community Board.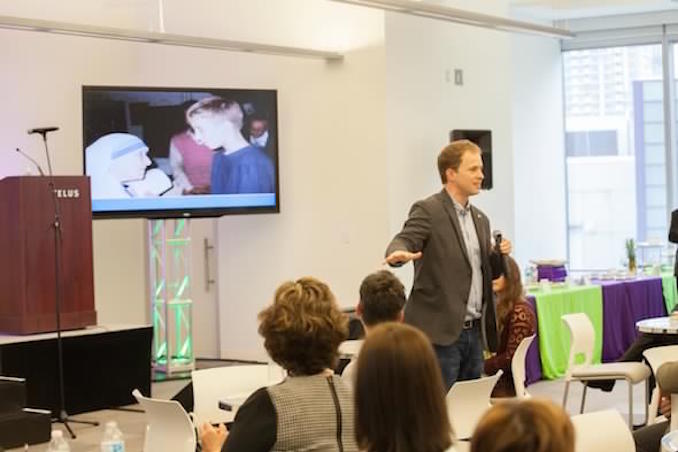 Marc Kielburger is a great speaker and always gets his audience enthused about his passions and his mission. On Thursday he spoke generally about We Day, his history with giving, and Telus' commitment to Giving Where We Live. He also spoke about his meeting with Mother Teresa on a school trip to India as a chile and how that sparked a new understanding and way of thinking in him and his brother. For more information about We Day, Free The Children, Me to We and founders Craig and Marc Kielburger, VISIT HERE.
In addition, TELUS presented a $210,000 cheque to Rethink Breast Cancer following the completion of the Phones for Good campaign where TELUS donated $25 on behalf of every new Samsung GALAXY S4 customer, across Canada, during the summer.
"TELUS' long term commitment to the breast cancer cause and our organization has made a significant impact in the lives of Canadians struggling with this disease," said MJ Decoteau, executive director, Rethink Breast Cancer. "With this generous contribution from TELUS we can continue to provide much-needed support and education for young Canadian women diagnosed with breast cancer."