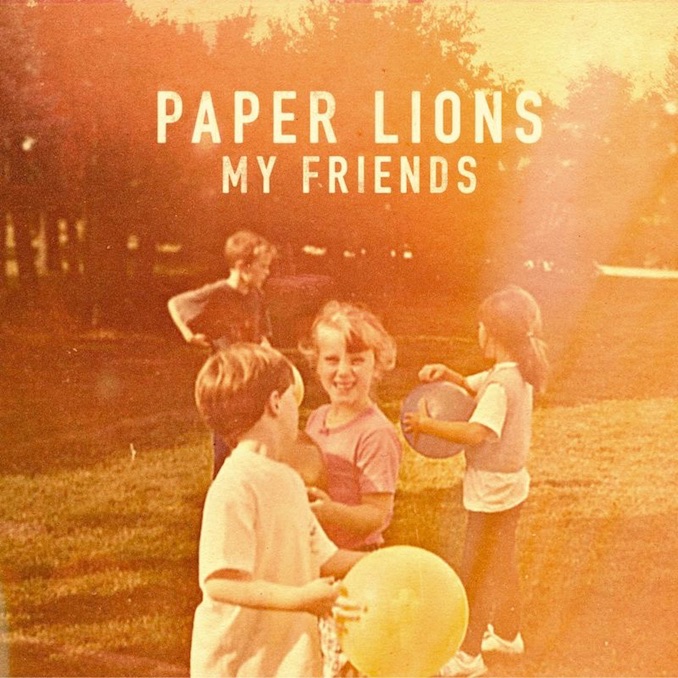 Indie-rock outfit Paper Lions have released their new album "My Friends" under the band's own label, Fountain Pop Records. Produced by Canadian indie-rock gem Howard Redekopp (Tegan and Sara, The New Pornographers, Mother Mother) the record has a strong Beach Boy inspired sound and embodies stories of love and pain, childish fights, best friends and everything else the band holds dear to their hearts about their home town of Prince Edward Island in the last 20 years or so. If you like catchy hooks, falsettos and sweet indie rock melodies then this is right up your alley. Definitely worth a listen in my opinion. I had a chance to speak with the band about their new album and the things they love about Toronto.
Congrats on your new album, "My Friends." Tell me more about your home movies that you made as kids that inspired the new record/title track.
Thank you! There were dozens of home movies that were made. We did a long series of spoofs of the "A Part of our Heritage" commercials. Although, now that I think back on it, we didn't really spoof them, so much as try to remake them accurately, and fail… We also shot a cooking show called "Thick and Thin" (one thin host, one chunky host), a detective drama called "Just the Two of Us", featuring detective Gene Howard and his donut guzzling partner Vinnie Malenko, and there were many more.
Lyric video for the catchy tune"My Friend"
The recording process of this new album. Live off the floor or each person recorded it separately?
We recorded the bed tracks (drums, bass, rhythm guitars) together in a big room, then did everything else (minus some vocals) separately.
Tell us more about Fountain Pop Records.
FPR is a record label that we started this winter, so that we could release our record on our own schedule. The music industry is notoriously slow, and that's frustrating when you've already been waiting a long time to put our your music. So we decided to stop waiting.
If you had to collaborate with one Toronto band, who would it be and why?
Shad's from Toronto right? I think he is. Anyway, he's rad, and I've always wanted to collaborate with a rapper. I think that would be a lot of fun.
You have a summer jam you've been listening to?
Pete Townshend – Hiding Out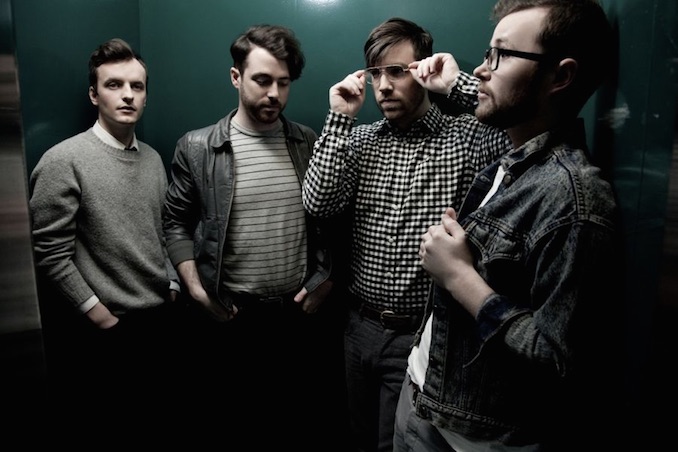 Top 3 artists that have inspired you in your life?
The Beatles, because, why not? The Kinks, for sheer volume, and that so much of it is good. Queen, for musical skill, and the amount of fun they had with the songs.
Favourite place to eat in Toronto?
Big Fat Burrito.
Favourite thing about the city?
I can't pick a favourite thing. I like all sorts of things. The size of it, and all that allows you to experience is a plus. Very different than my home.
Favourite hang out in TO? 
Outside at some bar with my friends, on a late sunny afternoon, staring at my third beer.
Random Rapid fire:
Sneaky Dees Nachos or Hey Meatball Spaghetti? Dees nachos.
Queen or College St? Queen.
Trinity Bellwoods or Highpark? Bellwoods.
Early bird or night owls? Night owls.
What do you think of physical vs digital album sales? Do you have a preference? Any thoughts for the future?
I prefer digital albums, unless we're talking about vinyl. I imagine sales in general will continue to decrease (except for vinyl, which is rising), and streaming will become even bigger than it is. Hopefully some business genius will figure out a way to actually compensate artists well for streaming their music, because no one does now.
What is one thing people don't know about each band member that they wouldn't expect?
John's been married for 7 years. David owns a sponsorship business called Confederation Entertainment. Colin produces records. I am a landlord.
What's next for Paper Lions?
SO much touring. Which is great!
Watch the trailer for the new album "My Friends" below. Definitely worth a listen!
Check out their website.