Cirque Du Soleil opens 2016 up right with another amazing spectacle, TORUK, inspired by James Cameron's Avatar.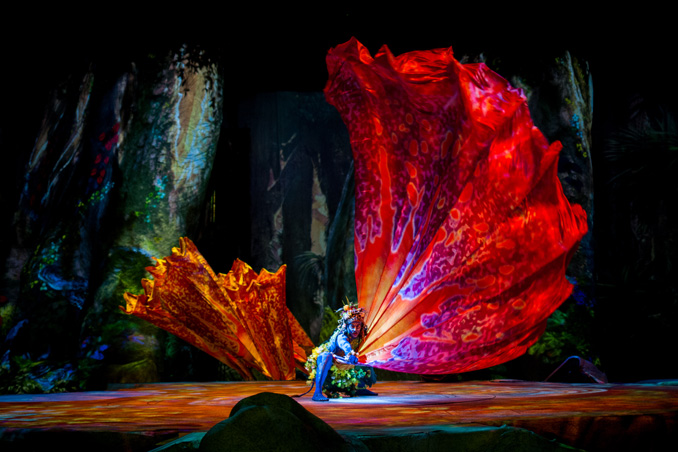 TORUK, The First Flight is a live multimedia sensory performance that brings the mystical world of Avatar's world of Pandora to life. Loosely based on the main plot line of Avatar, Cirque Du Soleil took a difference approach to the storyline. In this show, the main heroines are Ralu, younger brother Entu and the beautiful and brave Tsyal. The three set off on an adventure to search for the five sacred items to conquer TORUK, a large carnivorous bird, and eventually save the Tree of Souls. Although they speak only in native Na'vi language the entire performance to stay true to James Cameron's world, there is fortunately a narrator which helps the audience move along the story line, a first for Cirque Du Soleil.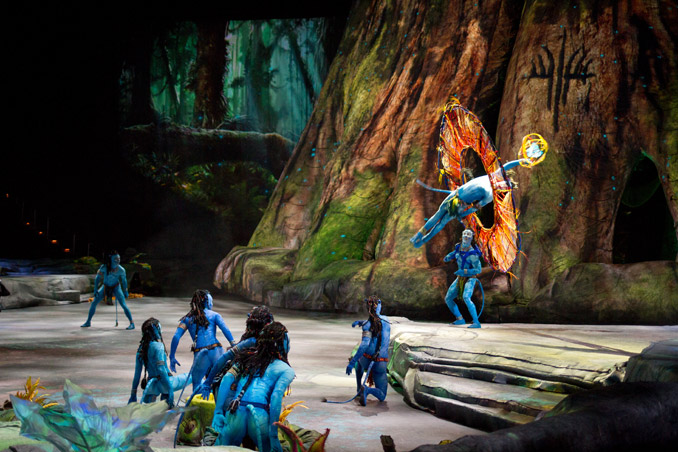 TORUK was written and directed by Montreal duo Michel Lemieux and Victor Pilon. The two are known around the world for their immersive multimedia shows which were the highlight of the show. The special effects instantly transported the audience into the mystical and supernatural world of Pandora. From the replicated avatar costumes, the powerful background music and the magnificent stage and light show, Cirque du Soleil has veered away from their traditional highflying acrobatics and focussed on the magic of story telling through dance, music and floor acrobatics.
One particularly memorable scene was the rebirth of the Soul of Trees near the end of the performance. The lightshow from above centre stage, and visuals from the projections on the stage's floors, were complemented with tribal drumbeats and beautiful vocals that filled the room with electricity, both literally with lights and figuratively with energy. Another fascinating feature of the show was when the artists moved passed the stage and into the aisles, appearing behind the audience and allowing us to get an up close look at the meticulous detail embellished on their faces and bodies. This allowed the entire stadium to be a part of the stage and a part of their world.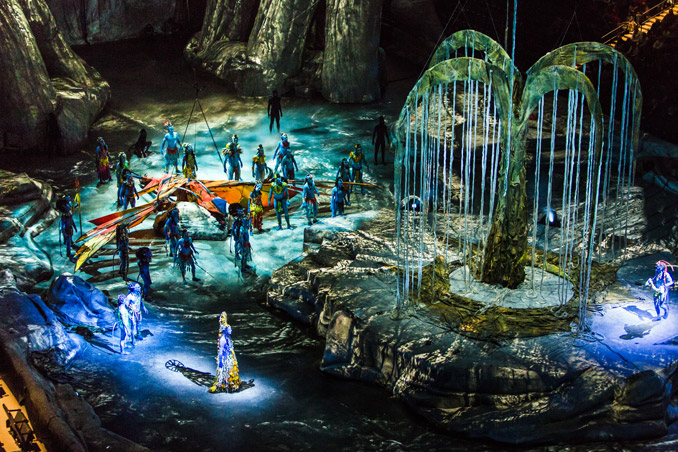 Overall, the light filled performance is a great return for Cirque Du Soleil. This beautiful wild ride is here for four days only, so don't miss your chance to get tickets and start the year off right.
Try the TORUK Cirque du Soleil app and be a part of the show. At several points during the show, your phone will notify you when a visual is ready to be displayed that corresponds with your seat and that portion of the show.
For info and tickets, visit the TORUK website.