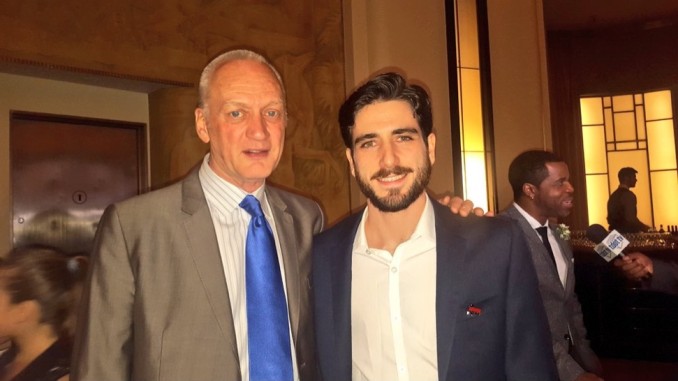 The 14th annual ACTRA Toronto Awards Ceremony was held this past weekend at The Carlu in Toronto. The event was brimming with Canadian actors and many VIPs who have chosen a career in the television, film and entertainment industry.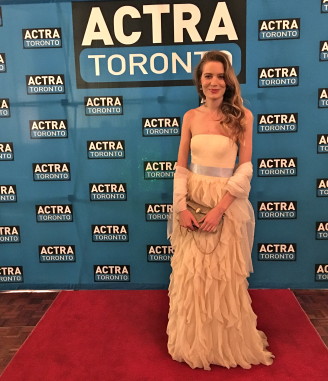 The Awards Ceremony in the city recognizes outstanding performances by ACTRA Toronto members and celebrate their accomplishments in the industry. Nominations were submitted by their industry peers and those we had a chance to catch up with all mentioned that this is one of the greatest honours that is cherished fondly.
Comedian and actress Martha Chaves opened the awards event and mentioned how the entertainment industry continues to strive for diversity. She herself had immigrated from Nicaragua to Canada. "When it comes to acting and diversity, ACTRA Toronto is on the right track. Just look at who's opening this show tonight. Cuban musicians and dancers. And look, I am a woman. I'm Hispanic. I am gay. I'm horizontally and vertically challenged…I am the poster child for diversity!" said Chaves.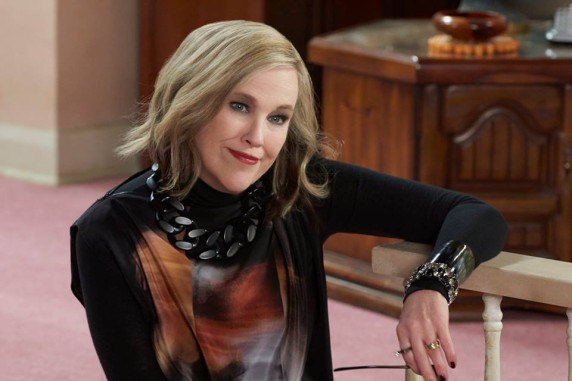 Here are the winners at this year's ACTRA AWARDS…
Catherine O'Hara for Outstanding Performance – Female (Moira Rose in Schitt's Creek, "Wine and Roses" Produced by Not a Real Company)
Christopher Plummer for Outstanding Performance – Male (Zev Guttman in Remember. Produced by Serendipity Point Films)
Julie Lemieux for Outstanding Performance – Voice (Granny Butternut in Numb Chucks, "Tough Love" Produced by 9 Story Media Group)
Tantoo Cardinal presented ACTRA Toronto's 2016 Award of Excellence to Sarah Gadon.
A special presentation of statuettes was made to ACTRA Toronto's stunt pioneers: John "Frenchie" Berger, Matt Birman, Shane Cardwell, Shelley Cook, Bobby Hannah, Chris Lamon, Dwayne McLean, Brent Meyer, Branko Racki, Alison Reid, Morris Maurizio Santia, John Stoneham Sr., Anton Tyukodi and Billy E. Williams.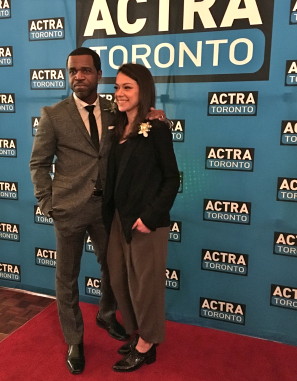 While we had chance to mingle and chat with many actors before the Awards Ceremony, we thought we'd share with you answers to what we asked a few of them:
"What was the best acting advice you've ever received?"
"Suck it an see. Just try it. If you throw enough mud on the walls some of it is going to stick." ~ Nigel Bennett
"Remember to breathe. As long as you keep breathing, you'll stay present." ~ Tatiana Maslany, Orphan Black, "History Yet To Be Written"
"If you're not having fun, go home." ~ Torri Higginson, This Life, "Gut Punch"
"Seek the truth. Persevere and keep picking yourself up to find the courage and do it all over again. And enjoy the job." ~ Rossif Sutherland, Hyena Road.
"Get your head out of your ass." ~ Connor Jessup, American Crime
"Don't stop believing." ~ Dylan Harman, The Rainbow Kid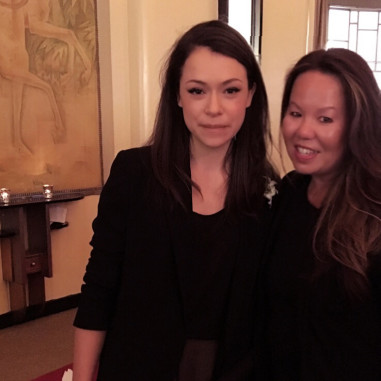 Learn more about ACTRA Awards from the ACTRA Toronto website – http://www.actratoronto.com