Yuling Chen came to Canada to study chemistry and then switched to art school. Before that, she has been living in the southern-most island in China. Sometimes, she misses the tropical weather and fresh seafood there, when she is confronted with a harsh winter. She loves watching films at TIFF and Royal cinema, because it's quite fun to discover films that she didn't know before. She explores different materials, such as textile, plaster, paper cutouts and magazine collage in her video and animation, and experiments with audio in her work. Most of her work evolves from the theme of identity and the personal history.
Yuling is one of five selected students in OCAD University's new artist-in-residency program, the Jack Weinbaum Family Foundation Global Experience Project, which gives accomplished arts students the opportunity to work with a world renowned artist. The inaugural artist-in-residence of this five year initiative is acclaimed London based artist and filmmaker, Isaac Julien.
***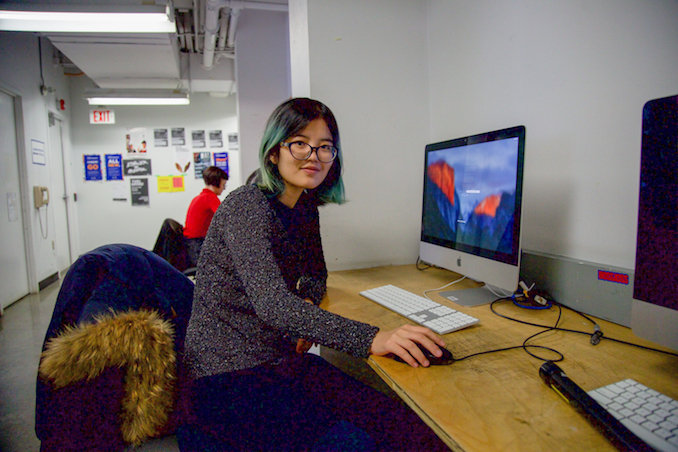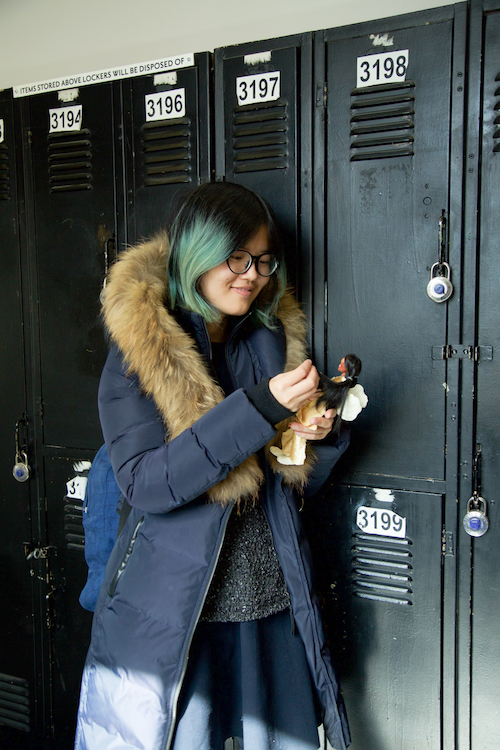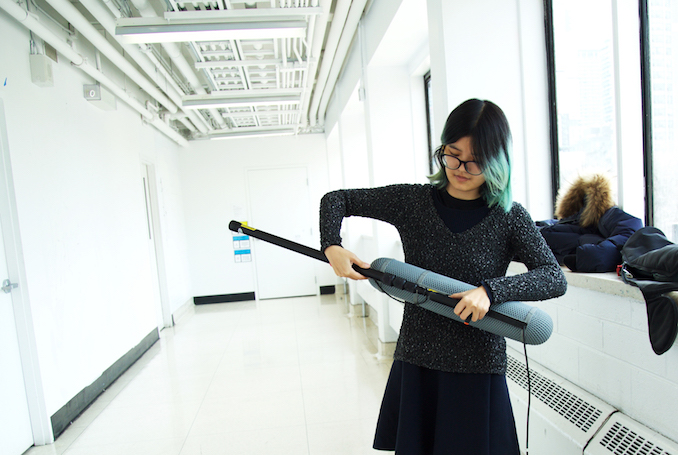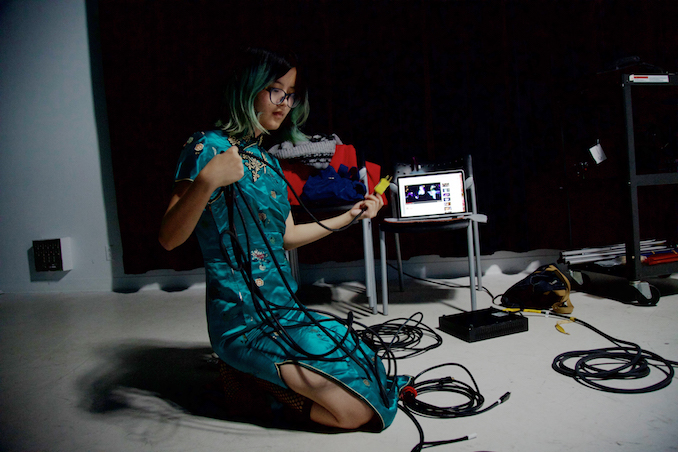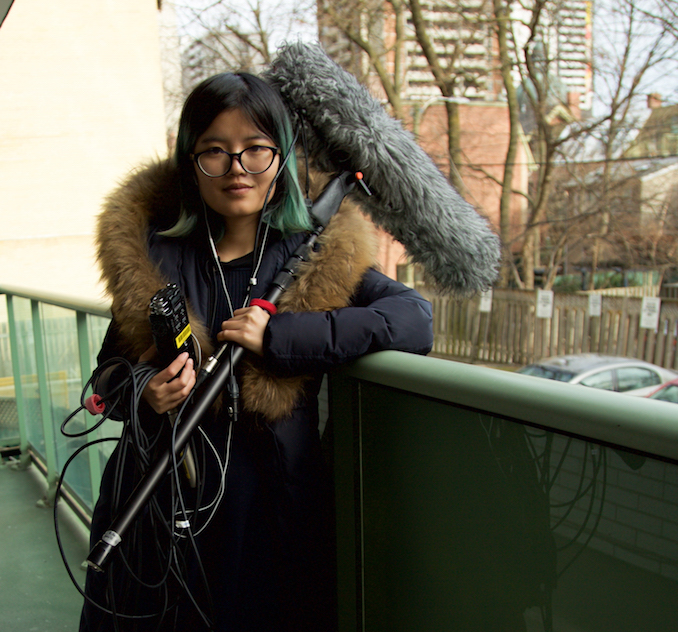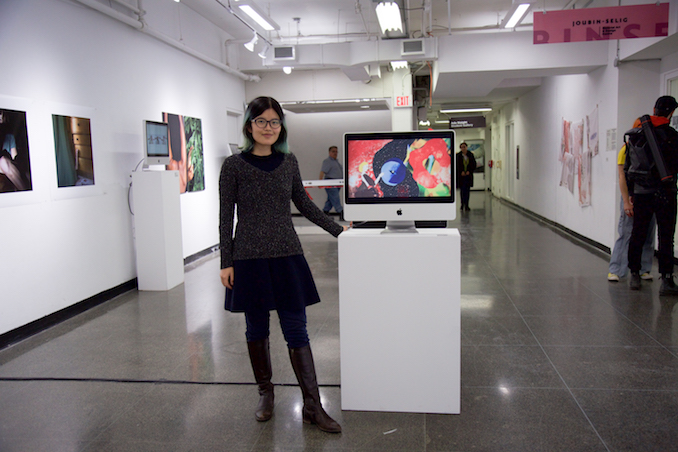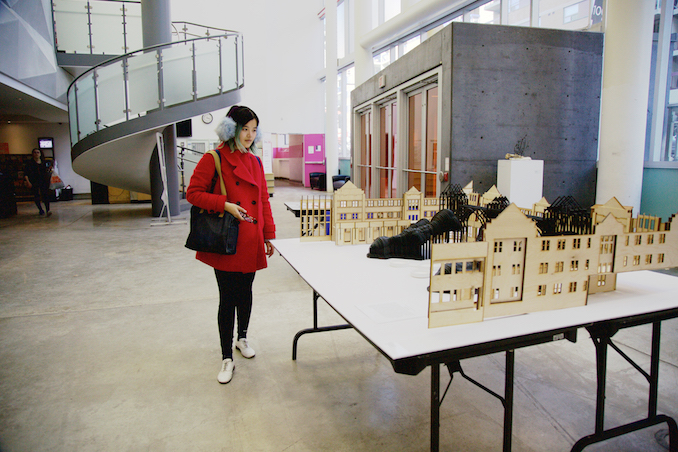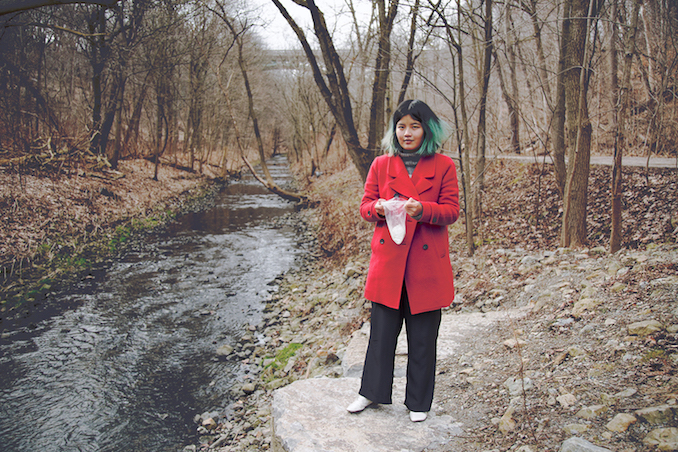 ***
What hood Are you In?
I live near Yonge and Bloor
What do you do?
I do video, performance and animation. Hidden or unconscious stories of women and the perilous construct of national identity are what matter to me. I also make work about migration and I'm interested in how memories can substitute the history.
What are you currently working on?
I'm currently working on a video project, investigating how poppy/opium unravels the closed-off governmental system and reshapes self images. It explores the modern history of China and the impact of globalization. I'm also working on a performance and video projection on feminism and modernity. You can find the work exhibited on April 3rd in OCAD great hall. I work on an animation for my stop motion class: it is about the borders and investigates the concept of a "freak" with extraordinary body. You can see it on my website around April to May.
Where can we find your work?
You can find most of my other work on my website: yulingart.com