Sarah Slean will be at the Harbourfront Centre Theatre on Tuesday, December 12th. Tickets are available now here. Sarah is going to make a food and cash donation from the proceeds of this show to St. Felix Centre. Audience members can bring any non-perishable food item to the show and receive $5 off any merchandise purchase (max. 1 coupon per person) – she will also **match food donations** (no limit!) in food and/or cash directly to St. Felix.
Name: Sarah Slean
Founded: 1997
# of Albums: 11
Latest Release: Metaphysics
Latest Video
Bio
Signed to Atlantic/Warner Records at the tender age of 19, three-time Juno nominee and modern-day Renaissance woman Sarah Slean has since released 11 albums in over 10 countries worldwide – but perhaps the most astonishing aspect of her artistry is its breadth. Over her 20-year career, Slean has published two volumes of poetry, starred in short films and a movie musical (spawning two Gemini Award nominations), penned two string quartets, held numerous exhibitions of her paintings, and shared the stage with 8 of the country's professional orchestras. Classically trained from the age of 5, she routinely collaborates with cutting-edge contemporary classical ensembles like The Art of Time, and has been invited to sing world premieres by Canada's leading living composers. Citing such diverse influences as Leonard Bernstein, philosophy, Joni Mitchell, Buddhism and Bach, her music borrows aspects of cabaret, rock, pop, and orchestral: all knit together by the startling poetry of her lyrics, virtuosic piano-playing, and that voice, described by the CBC as "a 19th century Kate Bush". In addition to headlining theatres across Canada, Sarah has also toured Europe, the US and Scandinavia and has opened internationally for such artists as Bryan Ferry, Rufus Wainwright, Alanis Morissette, Andrew Bird, Feist, Ron Sexsmith, Chris Isaak, and Buck 65. Metaphysics, her first recording in 5 years, is described as a breathtaking amalgamation of Slean's dramatic orchestral arranging and her signature take on songwriting.
Latest Single
Every Rhythm is the Beat
Favourite Restaurant
Le Select Bistro – pure elegance
Favourite band as teenager
Tori Amos, Radiohead, The Rachels, Jeff Buckley, Glenn Gould, PJ Harvey, early Motown
Favourite band now
I listen to classic singers mostly now – Garland, Sinatra, Piaf, Fitzgerald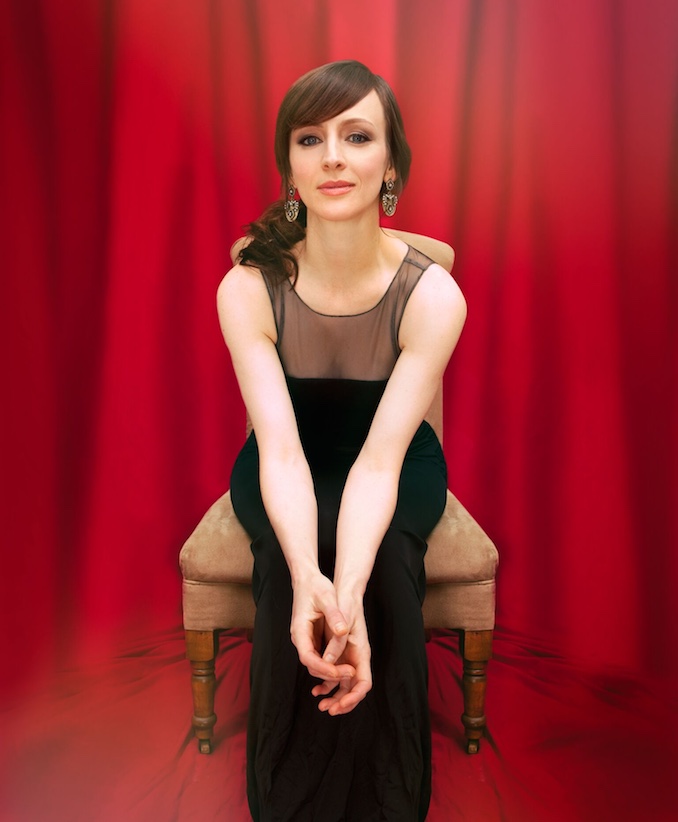 Guilty Pleasure Song
Call Your Girlfriend – Robyn
Live Show Ritual
vocal warm-ups, some cosmetics, a team huddle
Favourite local artist
Lately I've been too busy working on film scores to check out any new music… but I saw Jeremy Fisher last Friday – that was great.
Sneaky Dees nachos, Hey Meatball spaghetti or a superfood salad from Fresh?
mmm Fresh
Queen or College St?
I spent my early 20s on College Street – I love that 'hood.
Trinity Bellwoods or Highpark?
High Park all the way. You can't get lost in Trinity Bellwoods, and you won't trip over a hipster in High Park.
EP or LP?
LP
Early bird or night owl?
Early bird. Morning = inspiration.
Road or studio?
Studio.
Swiss Chalet or Roti?
I used to work at Swiss Chalet when I was at U of T, sooooo that's a hard pass. 🙂