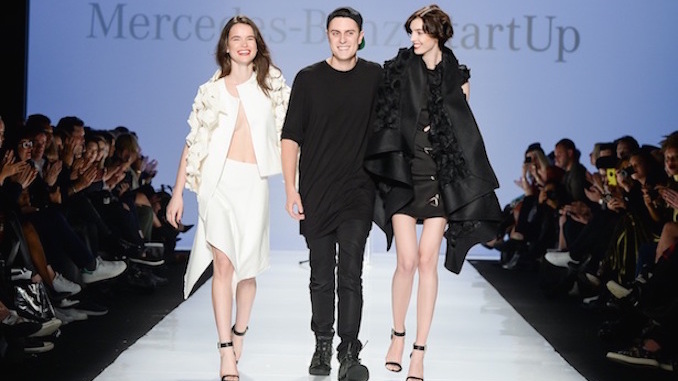 Another season of World MasterCard Fashion Week has come and gone. The spring/summer 2015 runway showcased sexy-statement pieces, bold, bright and understated looks, for both men and women. Each show transported you to the creative mind of a talented designer, which continues to be a novelty and allows me to appreciate the time and dedication given to each collection.
Picking a favourite collection or designer is like asking me: Whom do you love more, your mom or dad? Since I could not pick just one, in no particular order, here is a rundown of the collections that stole my heart.
Mikhael Kale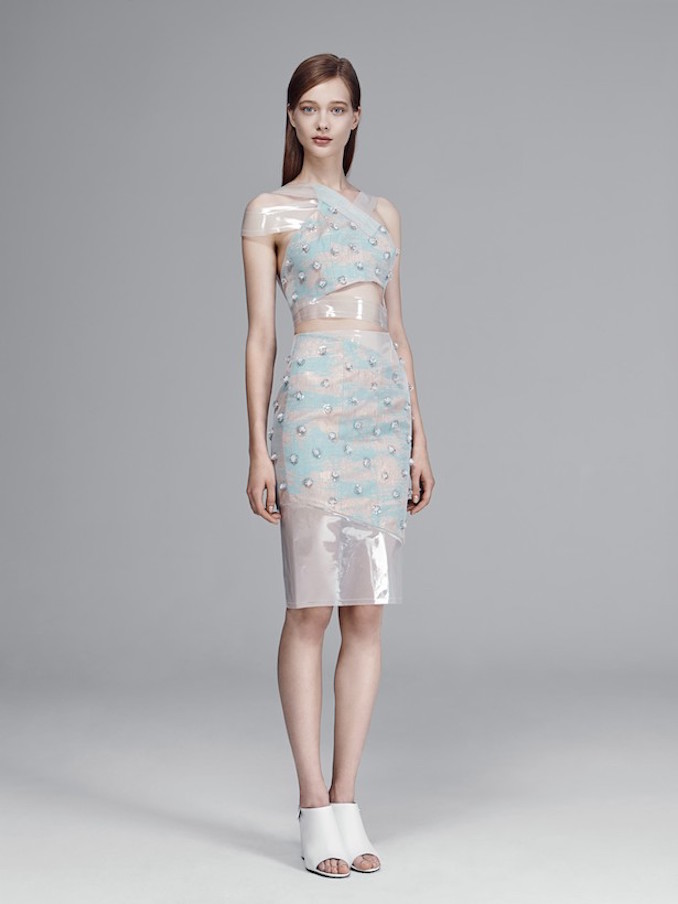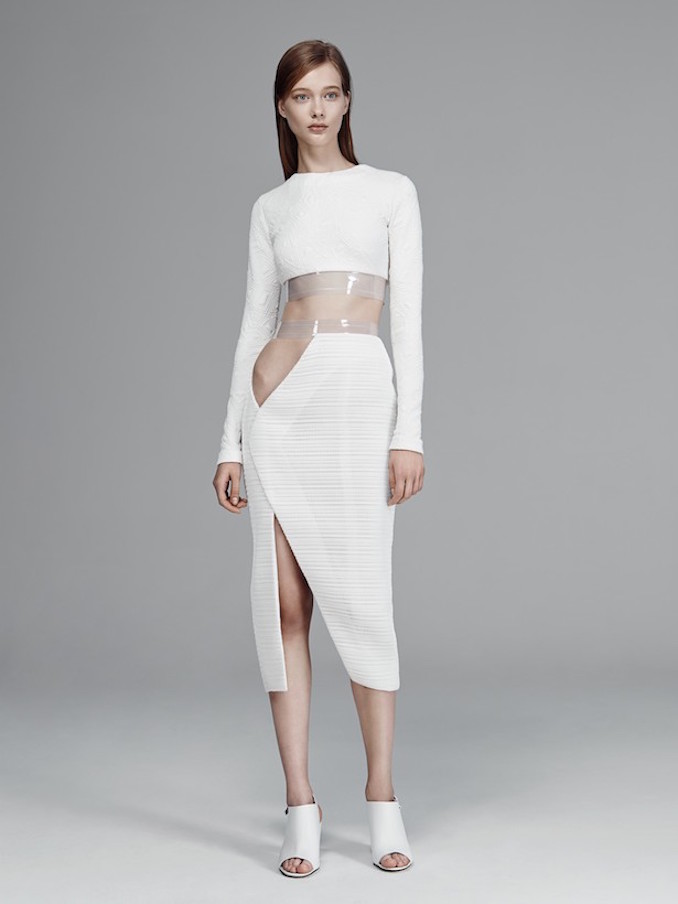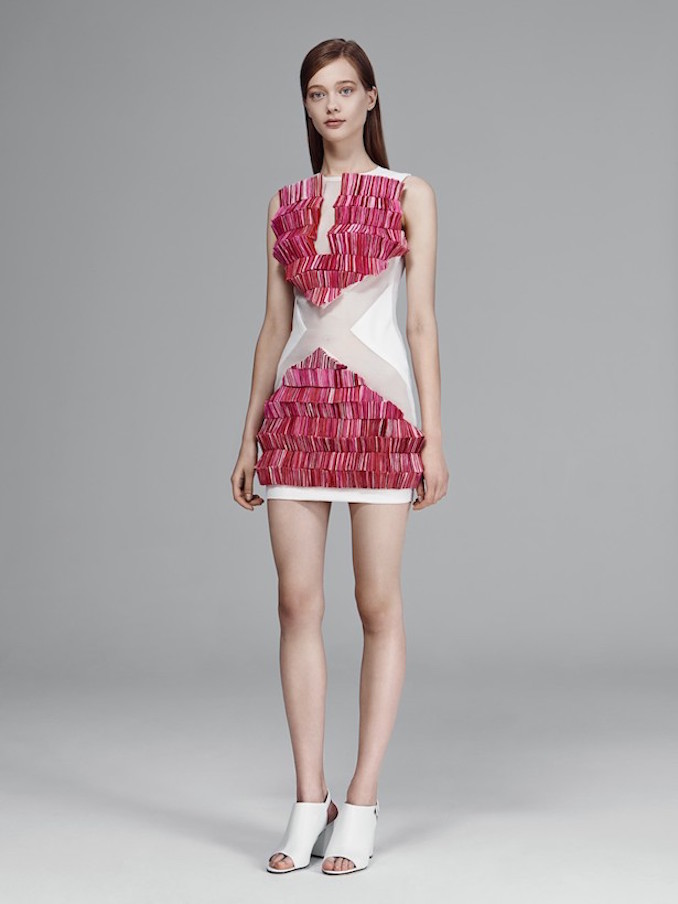 The word edgy gets thrown around a lot in the fashion world but Mikhael Kale's collection was truly sexy, yet edgy. I believe his designs to be the true depiction of the modern woman.
"I drew inspiration for this collection from the interlocking of blocks and patterns," says Kale. "This developed into the three-dimensional work of hand-dyed organza blocks and triangular shapes, which I hand-sewed onto the dresses."
Furthermore, the cutouts and exposed hipbones were a refreshing option to the typical cleavage, which often enough, designers tend to highlight.
Huntress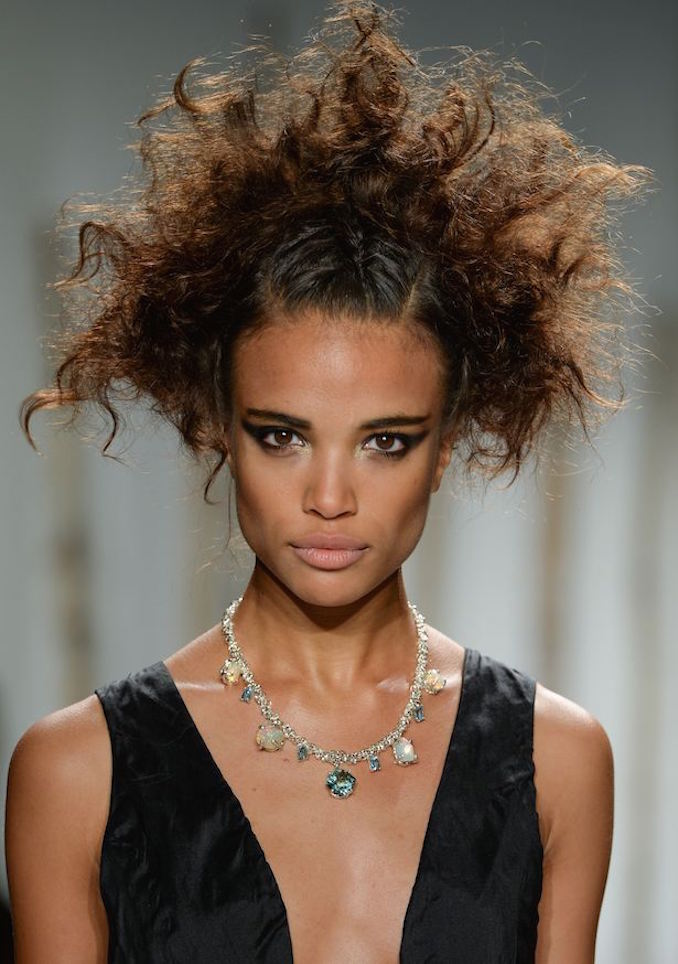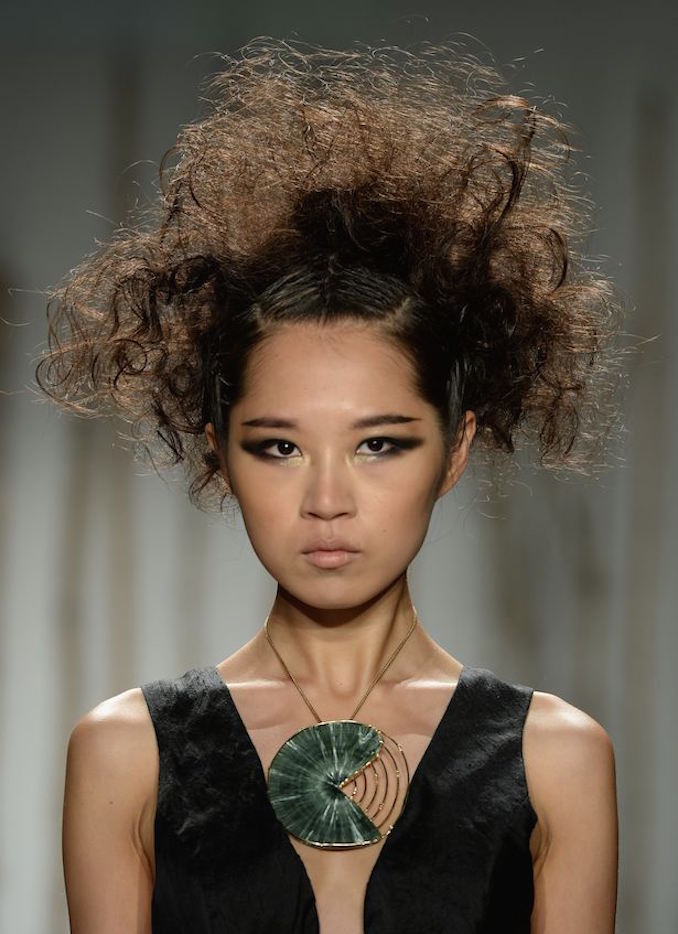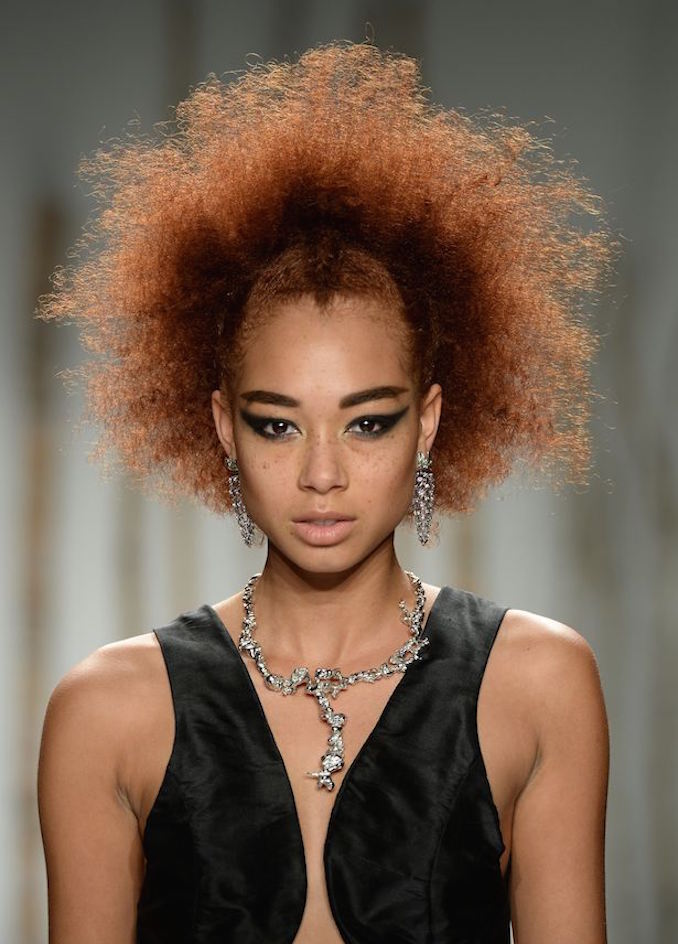 A line of luxury jewelry and handbags, pieces in this collection feature bold gemstones from Zambia, Madagascar and Vietnam, to name a few. Moreover, selections of gems were cut irregularly, for an incomplete look, which were dubbed "rough to runway."
Designers Diane Robinson and Ron LeBlanc work directly with miners at the source of the gemstones and they do not deal with brokers, which shows how passionate they are about their craft.
Sid Neigum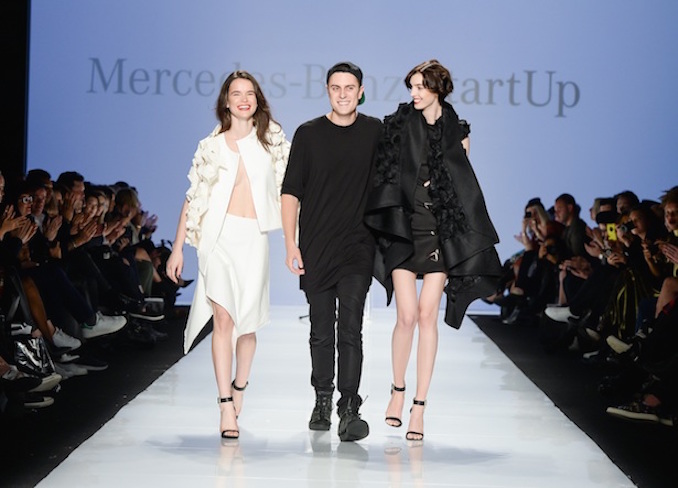 This collection was a feast for the eyes and brain. The designs were based on the origami technique, which were accomplished through laser cutting and mathematical pattern design. The shades of colour were simple and minimal but the structure of the clothing were the complete opposite.
Mikael D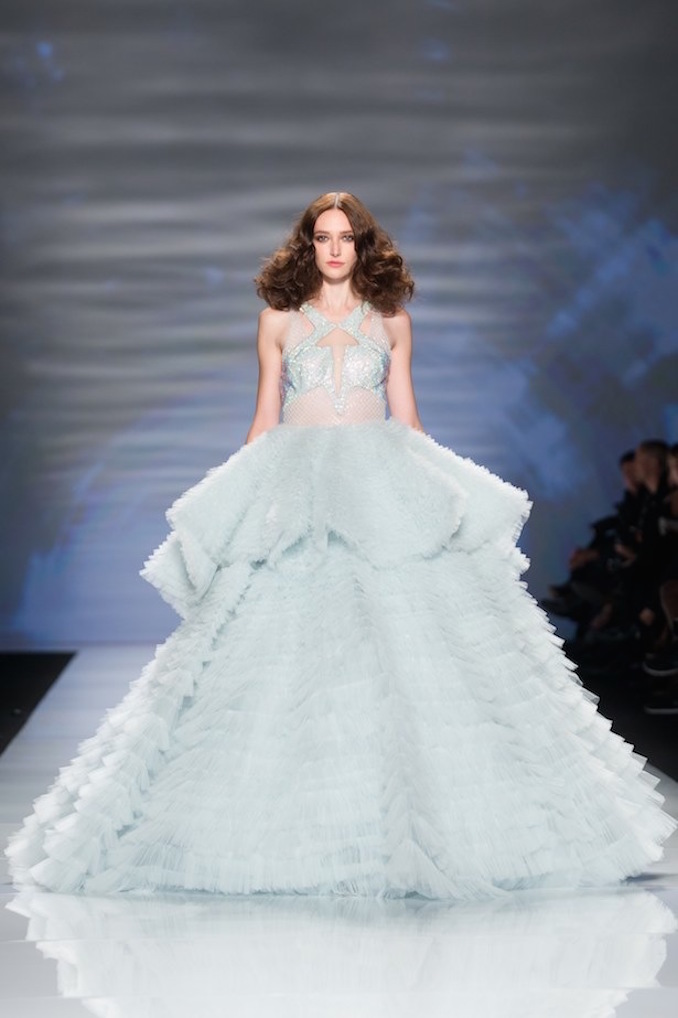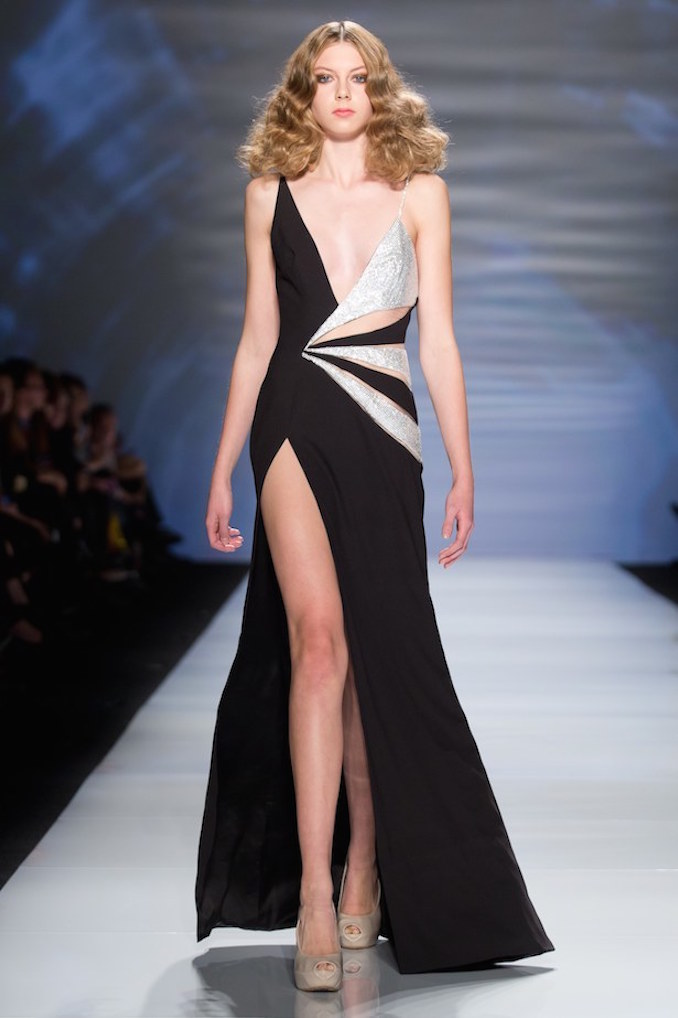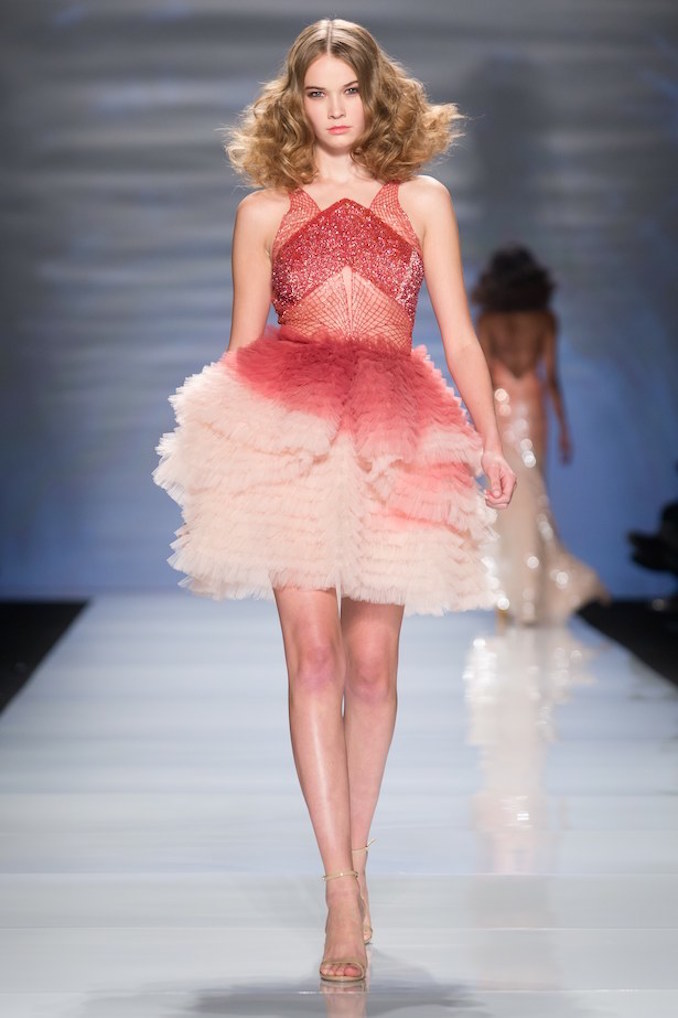 Mikael D described his collection as a modern Garden of Eden, a fashion paradise (agreed). Each of his designs can be worn by women of all ages. "Although they are inspired by older shapes, there's always a sense of newness," explains Mikael. His runway show ranged from over-the-top ball gowns to slit-high, form fitting dresses.
Christopher Bates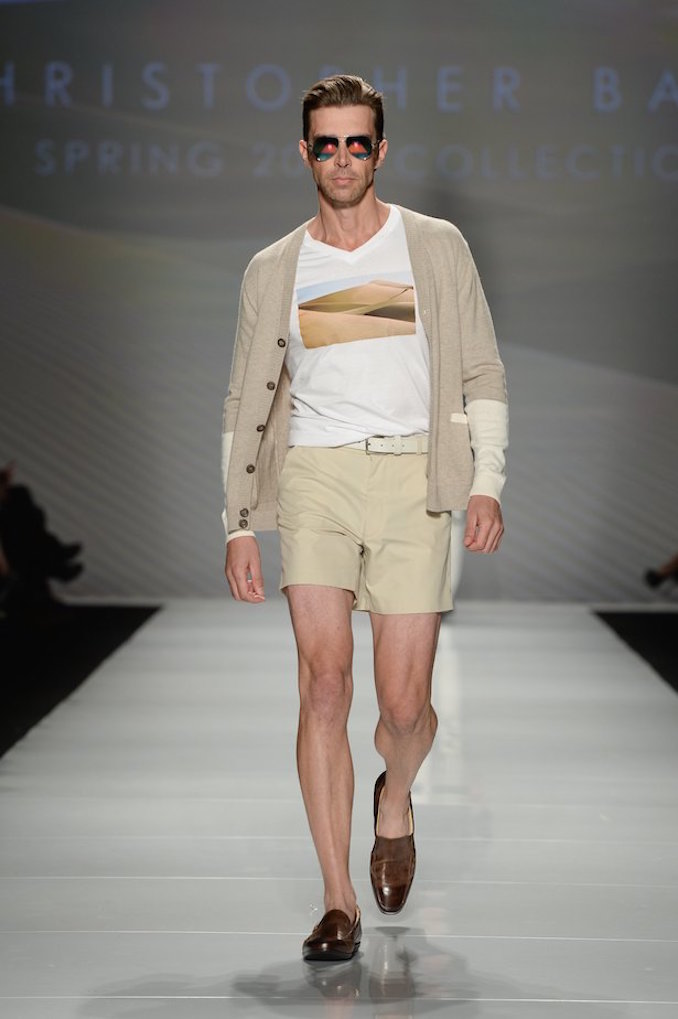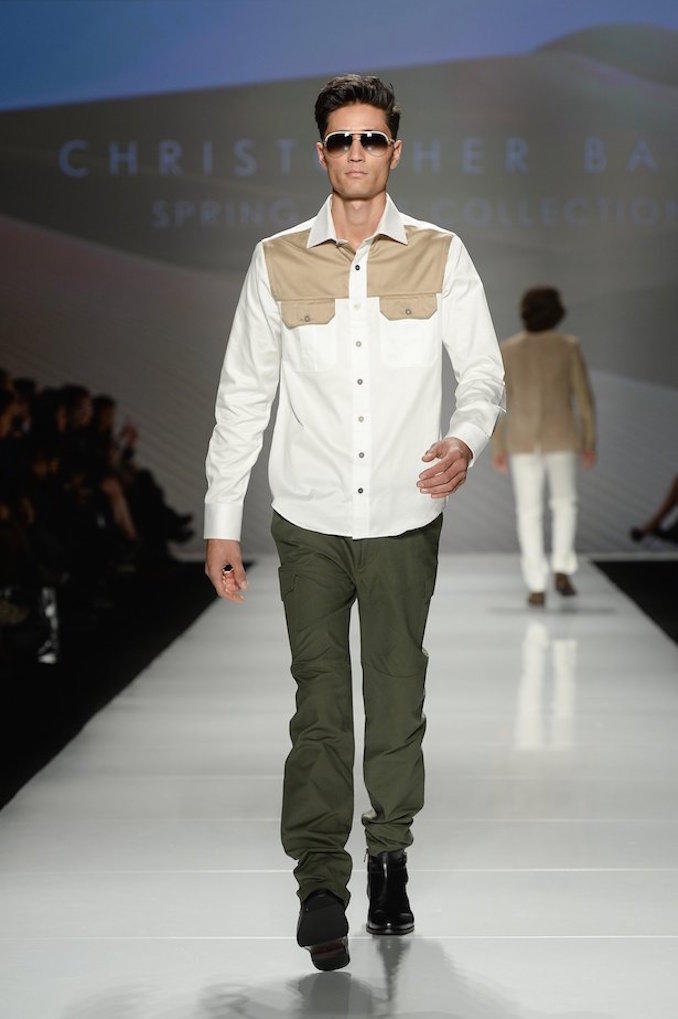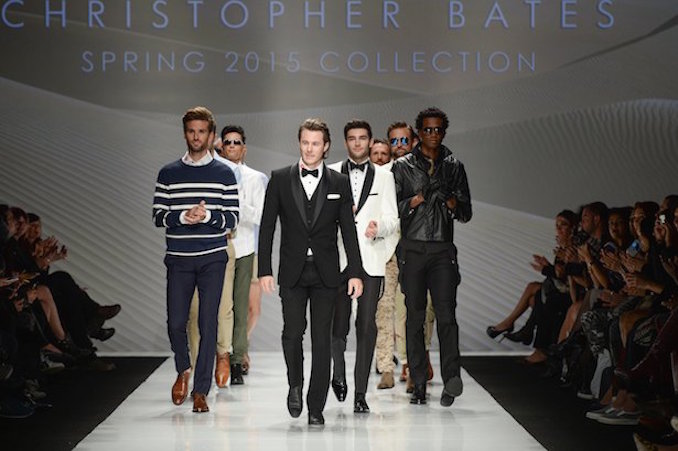 This collection was a tailored and polished approach to safari-inspired style with khaki button down shirts, shorts, camouflage-printed trousers and cargo pants. Formal wear also stood out on the runway with a classic white tuxedo jacket, which was accented with black lapels and trimmed pockets.
Article by Jessica Panetta