Announced earlier this month, Huntress will premiere their new jewelry collection in collaboration with New York-based clothing label Nicholas K at Mercedes-Benz Fashion Week on February 12th, 2015, in New York City.
Huntress is a Toronto-based luxury jewelry and handbags line, which made its debut last year at World MasterCard Fashion Week's Spring/Summer 2015 showcase. Designers Ron LeBlanc and Diane Robinson unveiled a memorable collection of luxury jewelry featuring stunning gemstones that the duo of gem hunters sourced from around the world.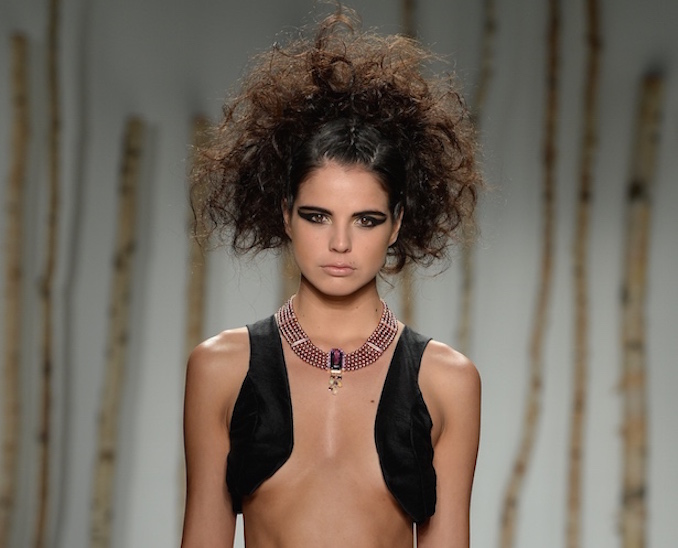 Inspired from the strong mythological figure, Diane the Huntress, it seems natural that the duo chose to showcase their latest gemstone creations in collaboration with Nicholas K. Nicholas Kunz and Christopher Kunz' clothing collections who share the same vision of a powerful and independent woman that lives to explore the world.
Leblanc and Robinson, who started designing jewelry for private clients in 2004, also see this collaboration as a good opportunity to tap into a new and younger market of consumers.
Looking back at the last collection of both labels, we can't wait to discover the 'Huntress x Nicholas K' collection, which will be presented on Thursday in New York and promises to be the wildest show of the season.